The British Sea Swim Map
Regular price
Sale price
$44.00 USD
Unit price
per
Sale
Sold out
Get inspired to swim and explore more of Britains's incredible coastline this year, with 221 of the best sea swim spots in stunning detail. Read on below to learn more!
Printed & Shipped from England.
Quality Guarantee

In the unlikely event that your map is damaged or defective, just tell us within 30 days. Send us some photos of what's wrong and we'll get you a complementary replacement or refund straight away.
Image Resolution

Any blurriness observed in the product images is due to the image size restraints on the site or connection issues such as slow 3G/wifi. The actual print is extremely high resolution and crisp.
Investment Buy

Our prints and maps are printed on very high quality, durable, archival paper. This means that they won't yellow or decay with age. Your map will look just as good in ten years time!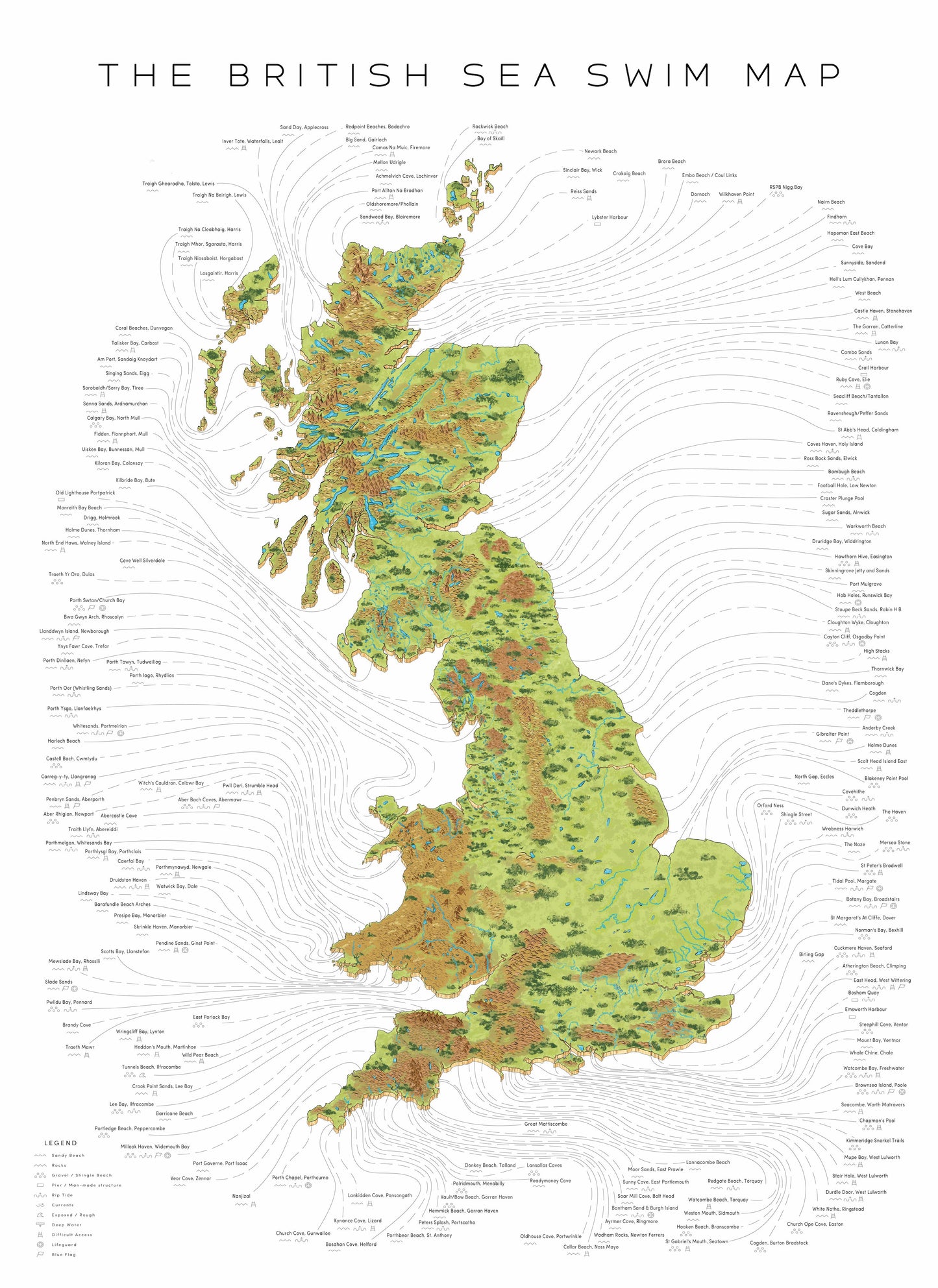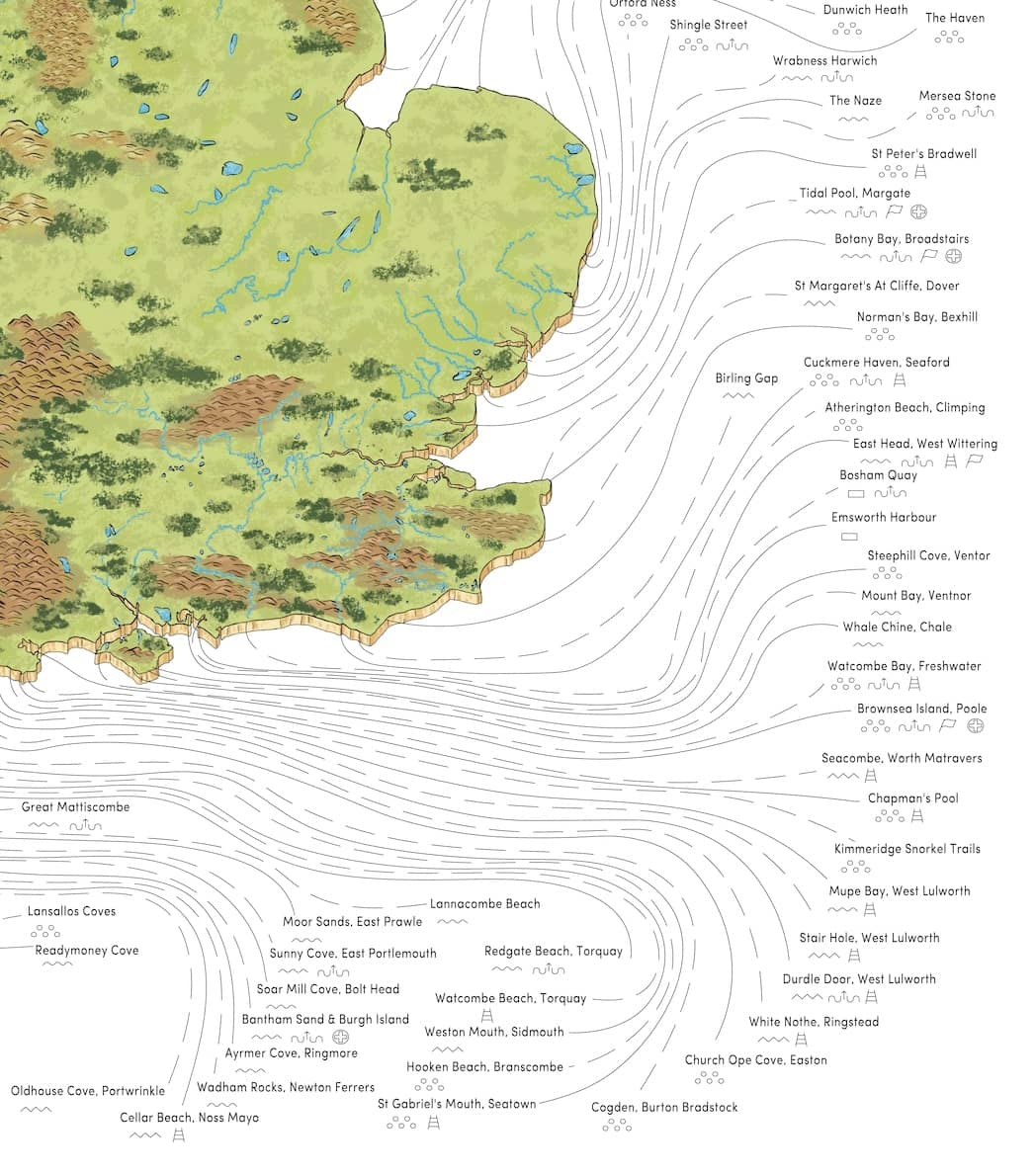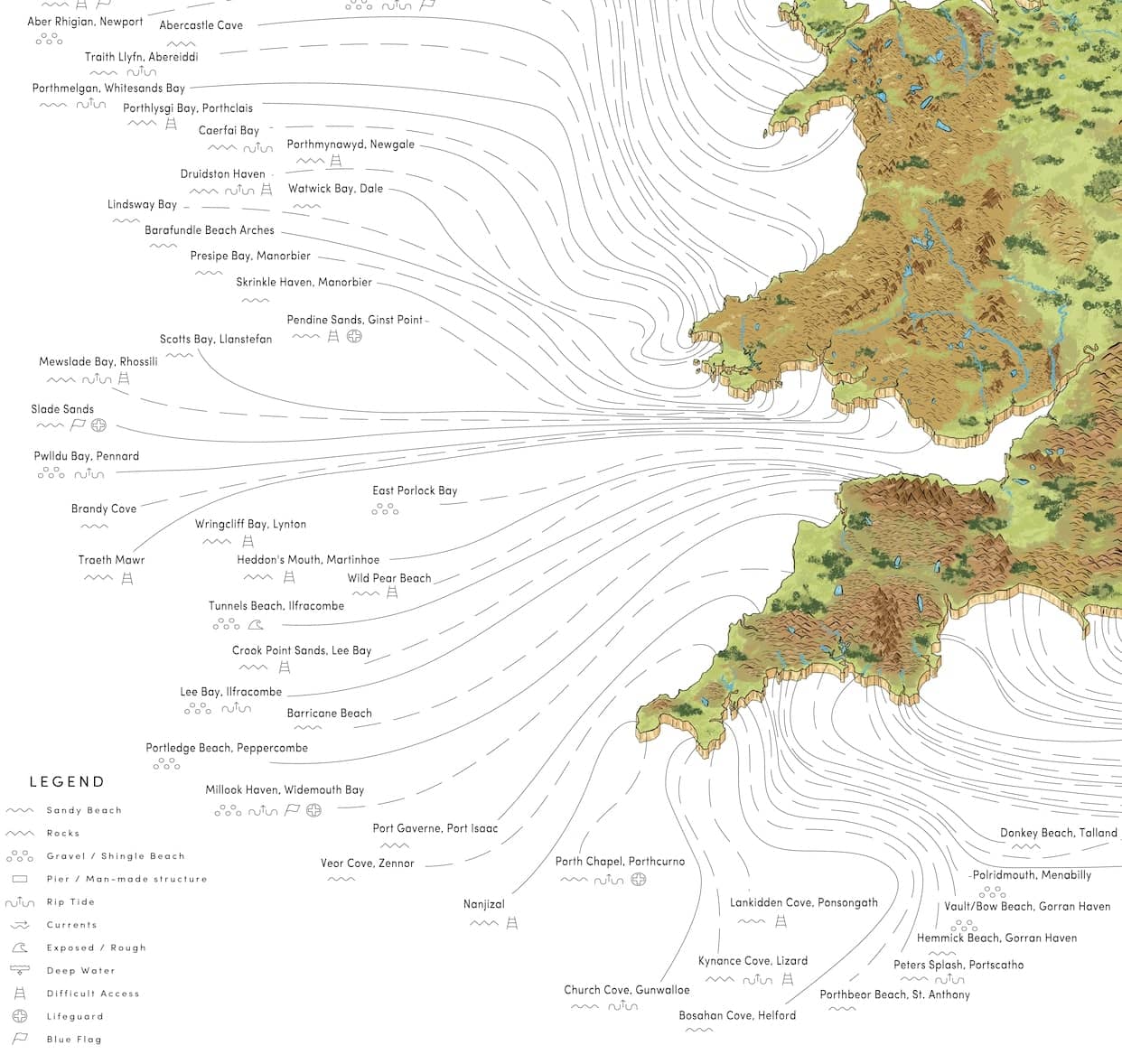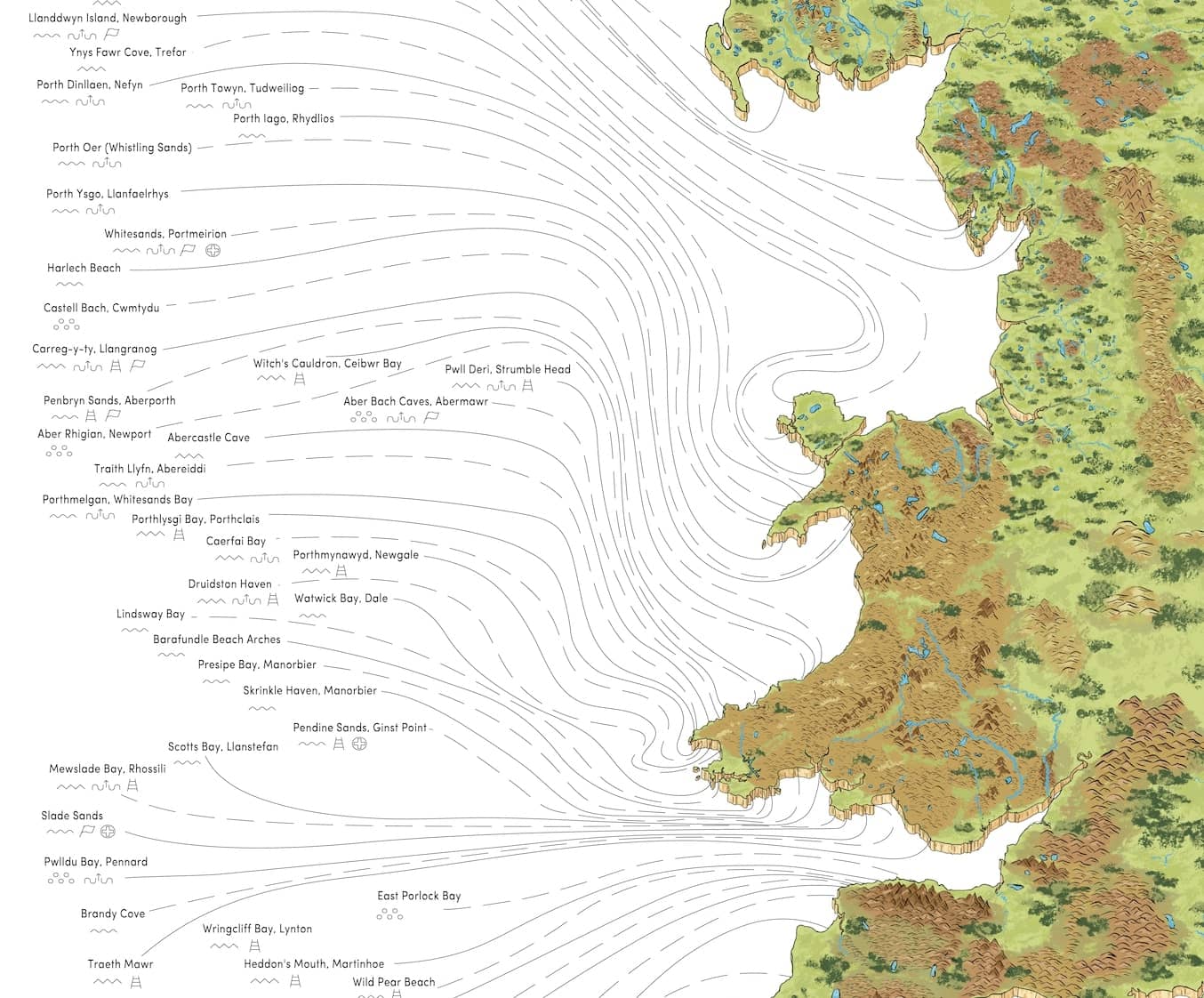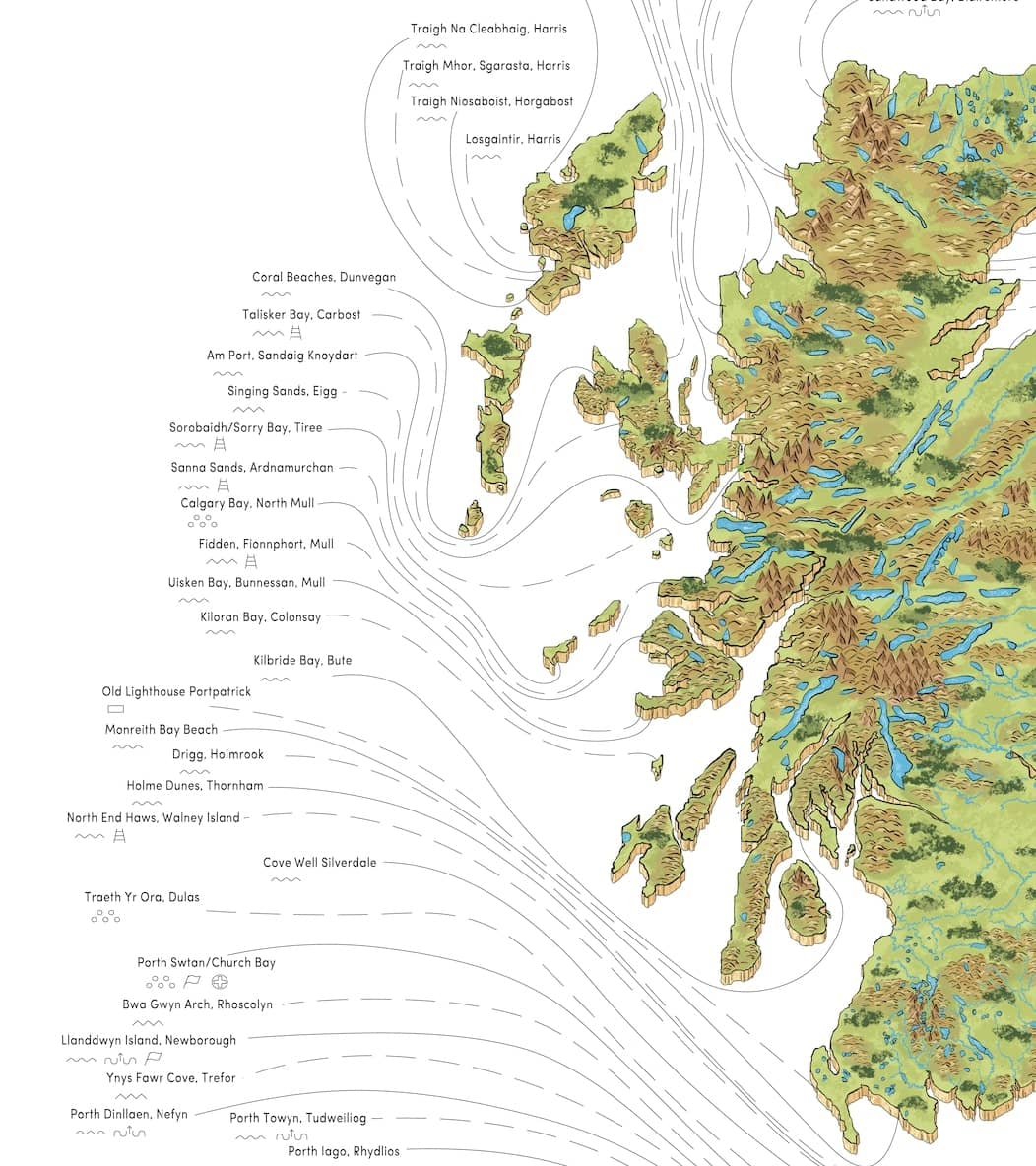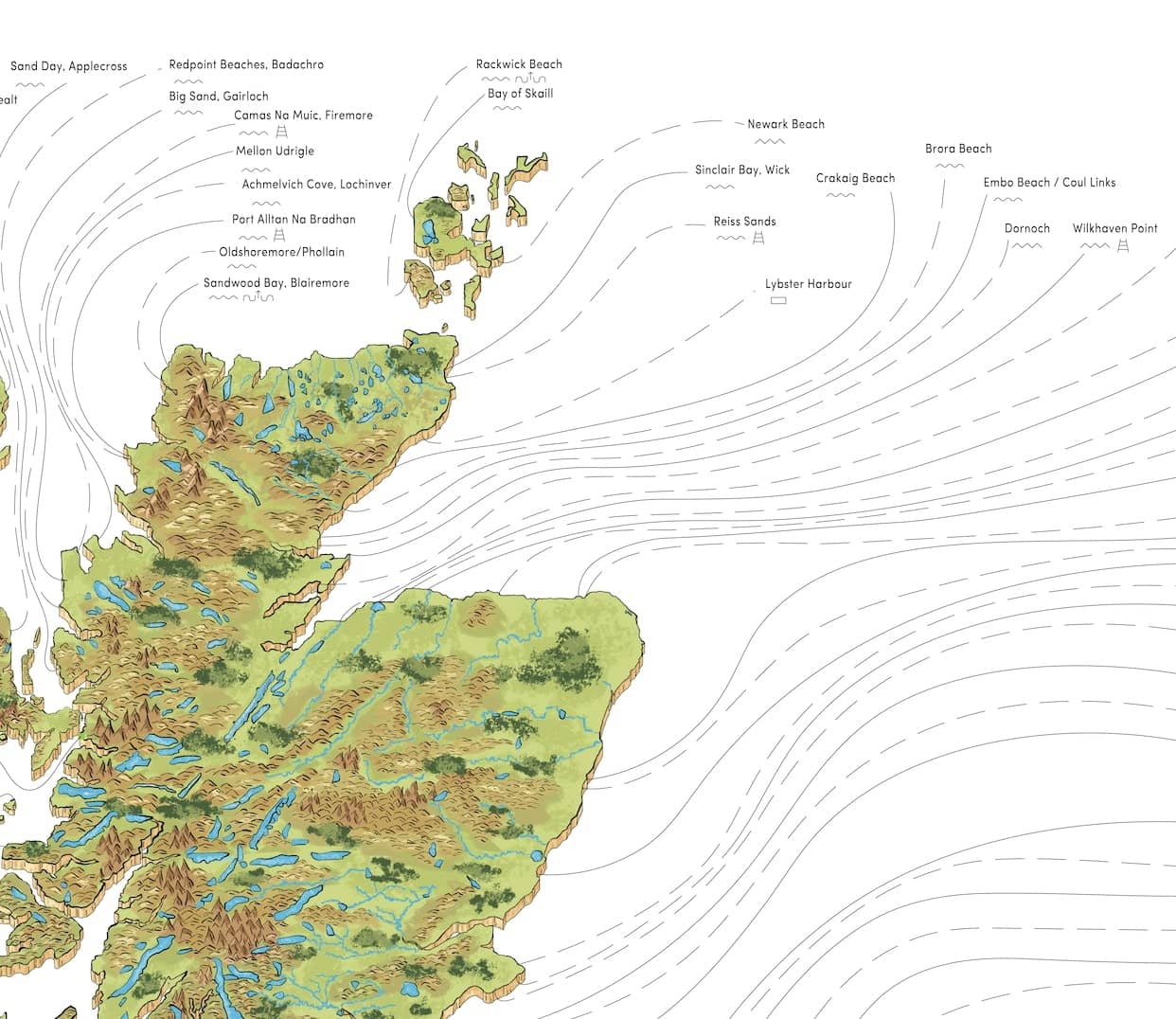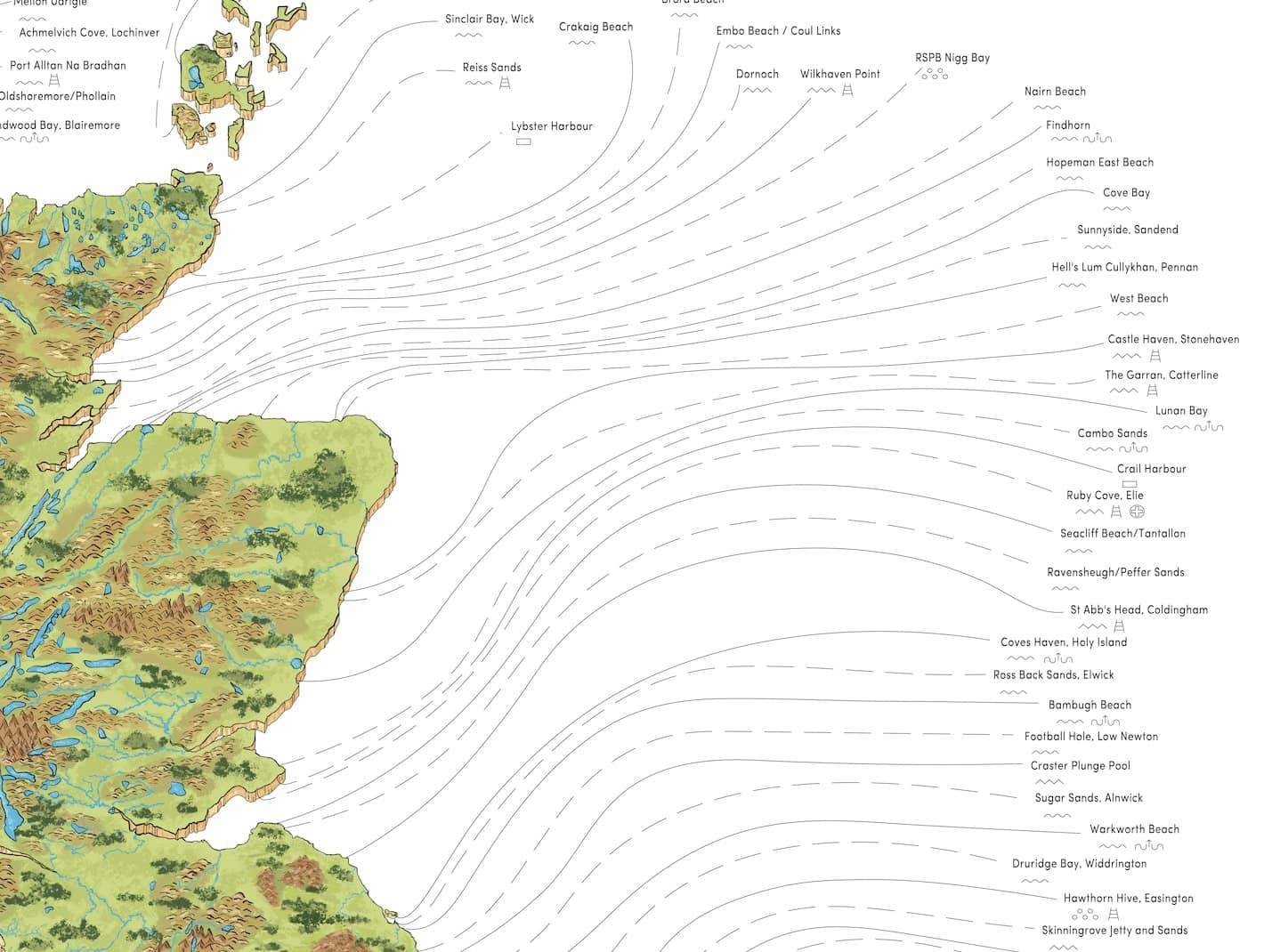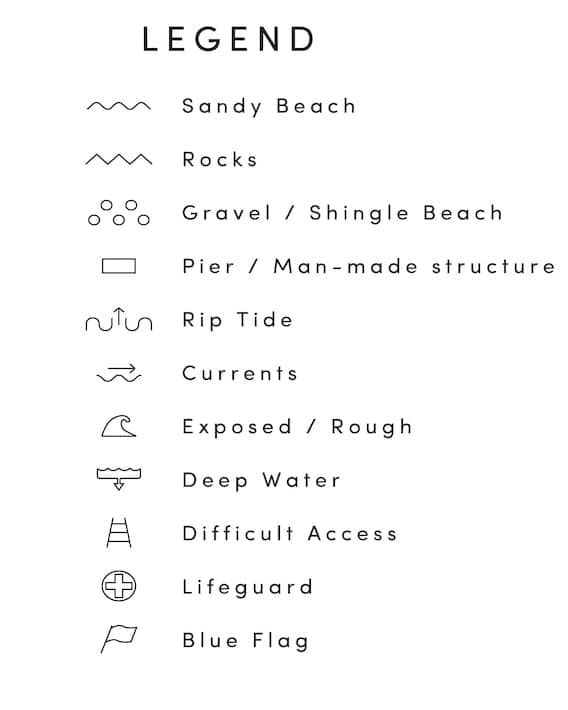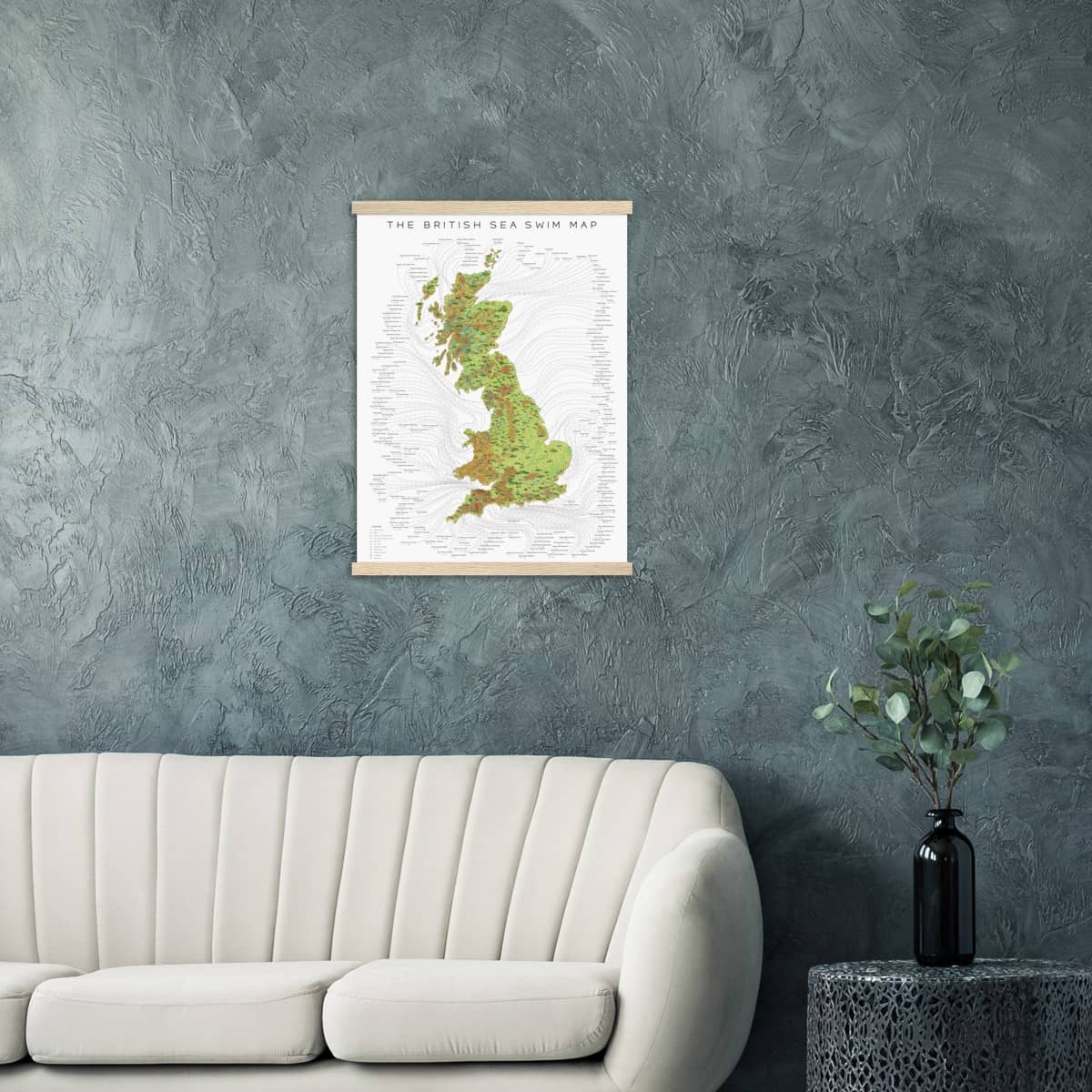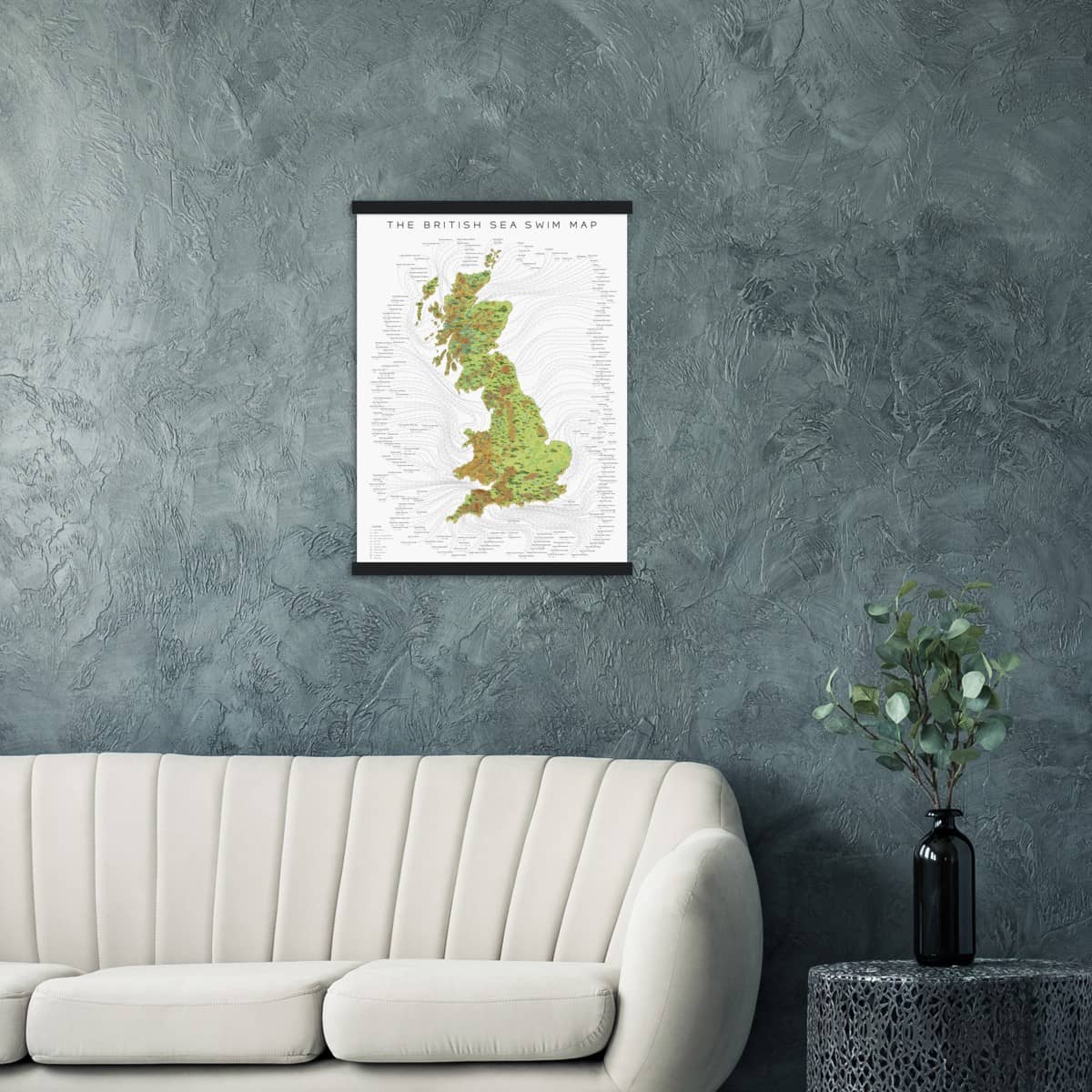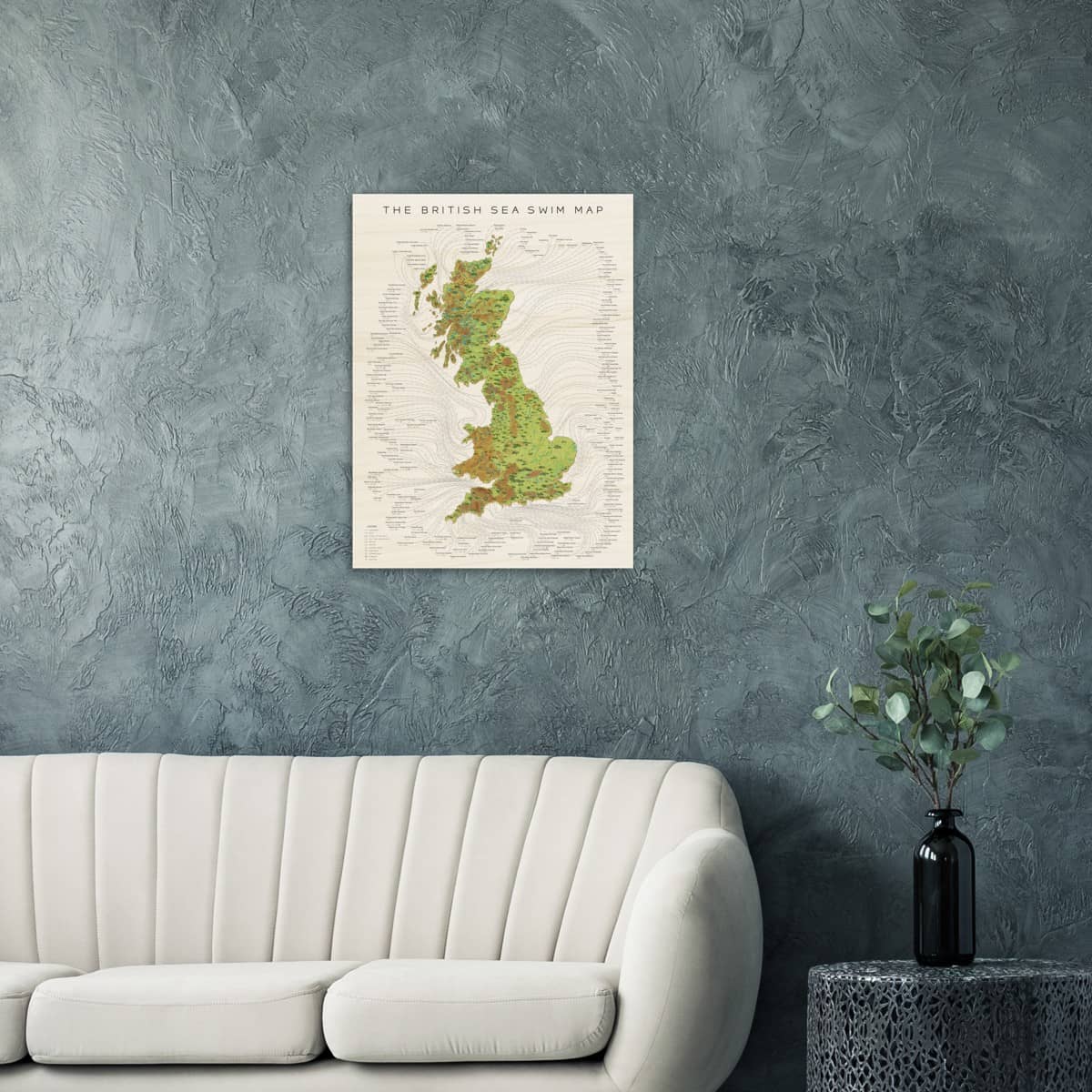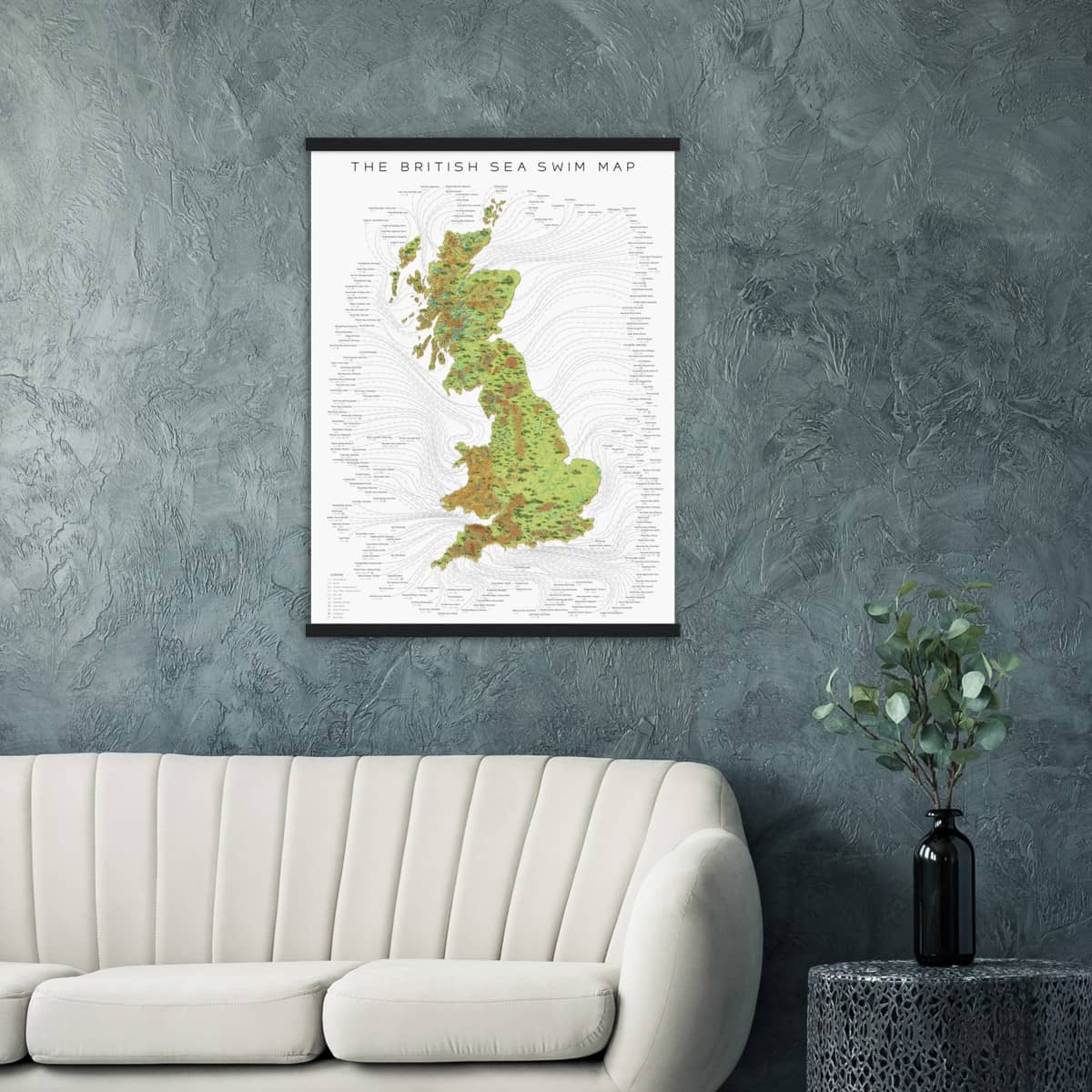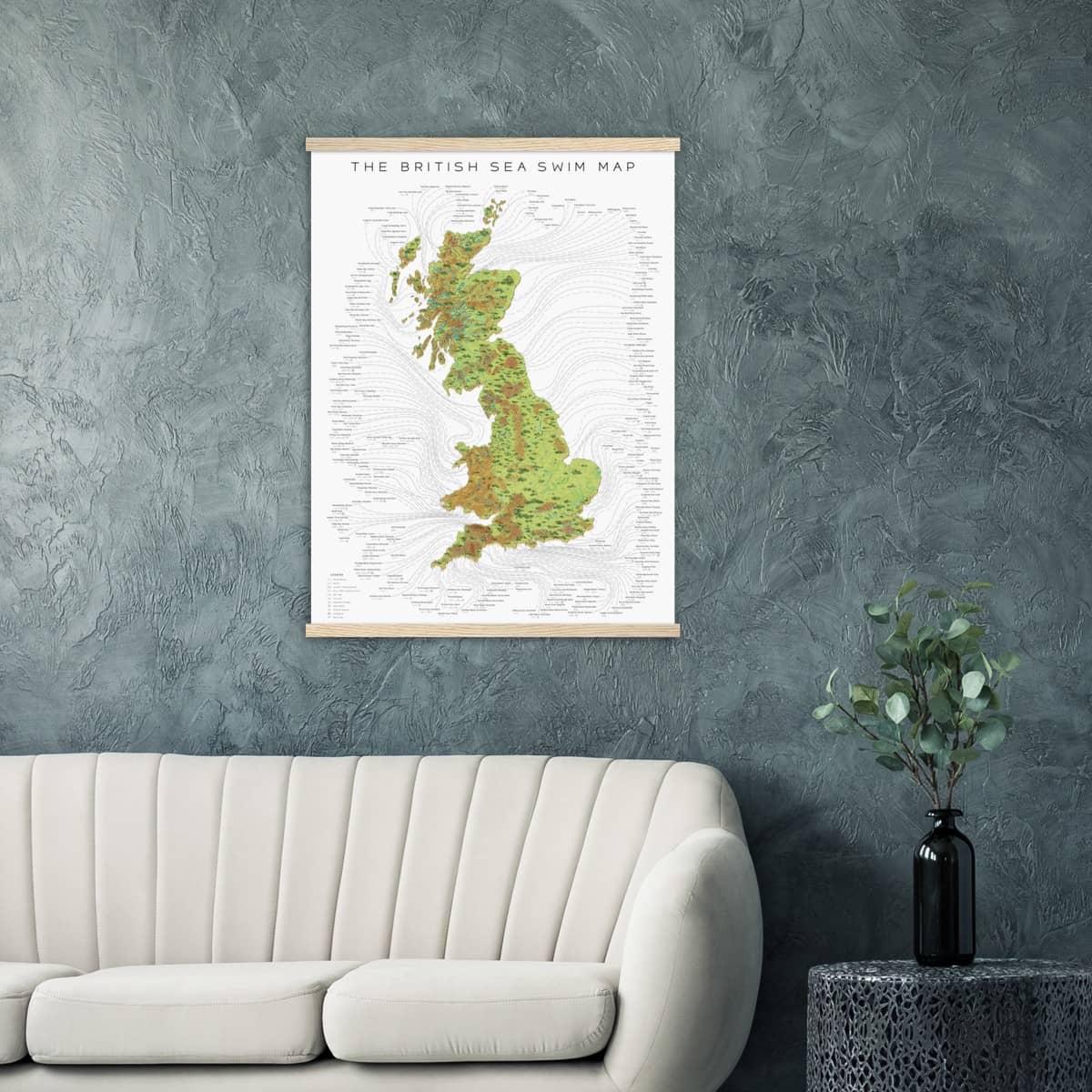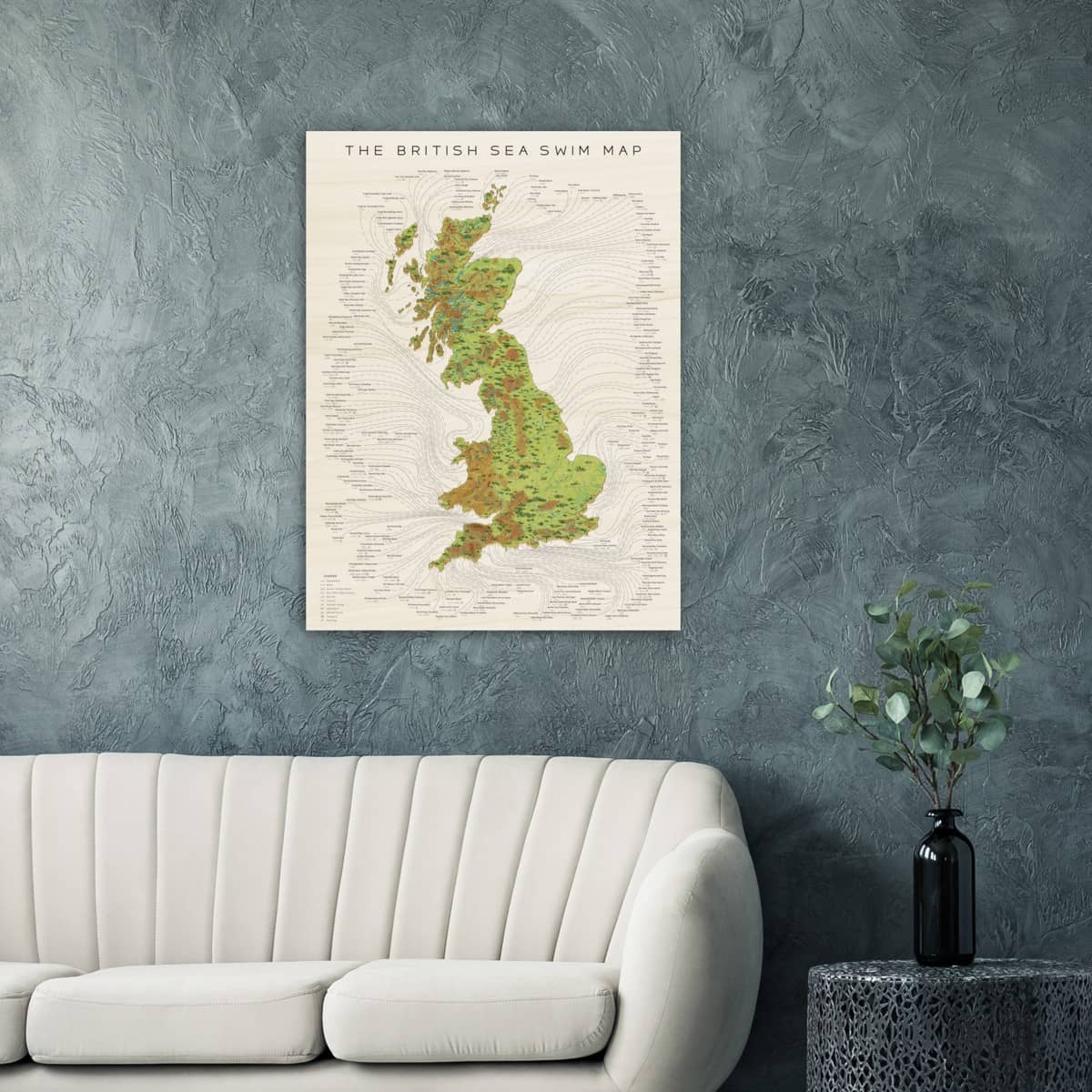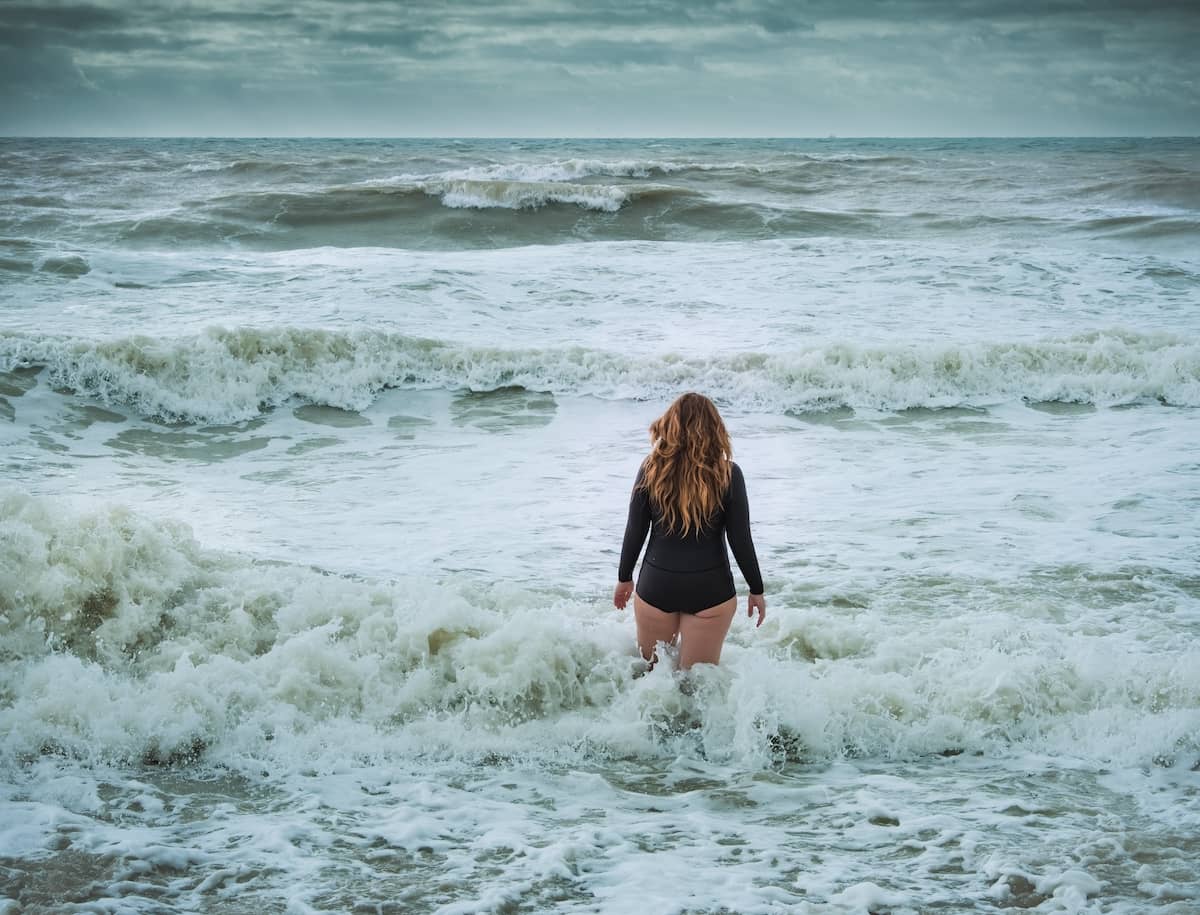 Britain has 11,000 miles of beautiful, rugged coastline. This immense coastline offers some incredible sea swimming spots.
How do you find these amazing hidden swim spots when there's thousands of miles of coastline? Well, we've made it a little bit easier by putting over 221 of the UK's best sea swim spots into crisp detail.
Every spot has key information like Dangers (Riptides, Currents, Deep Water), Access Difficulty, Spot Type (Sandy Beach, Rocks, Pier, etc.), Lifeguard Presence and Blue Flag status.
The Sea Swim Map can act as an ever-present inspiration to swim more, explore amazing new places and to remember beautiful places you have swam in the past.
Want to add your own swim spots? Or, mark off spots with a tick once you've swam there ? Just grab a ballpoint pen and you can easily add them to the map yourself.
Sea Swimming can boost your immune system, reduce stress, improve circulation and give you a natural 'high' by releasing endorphins.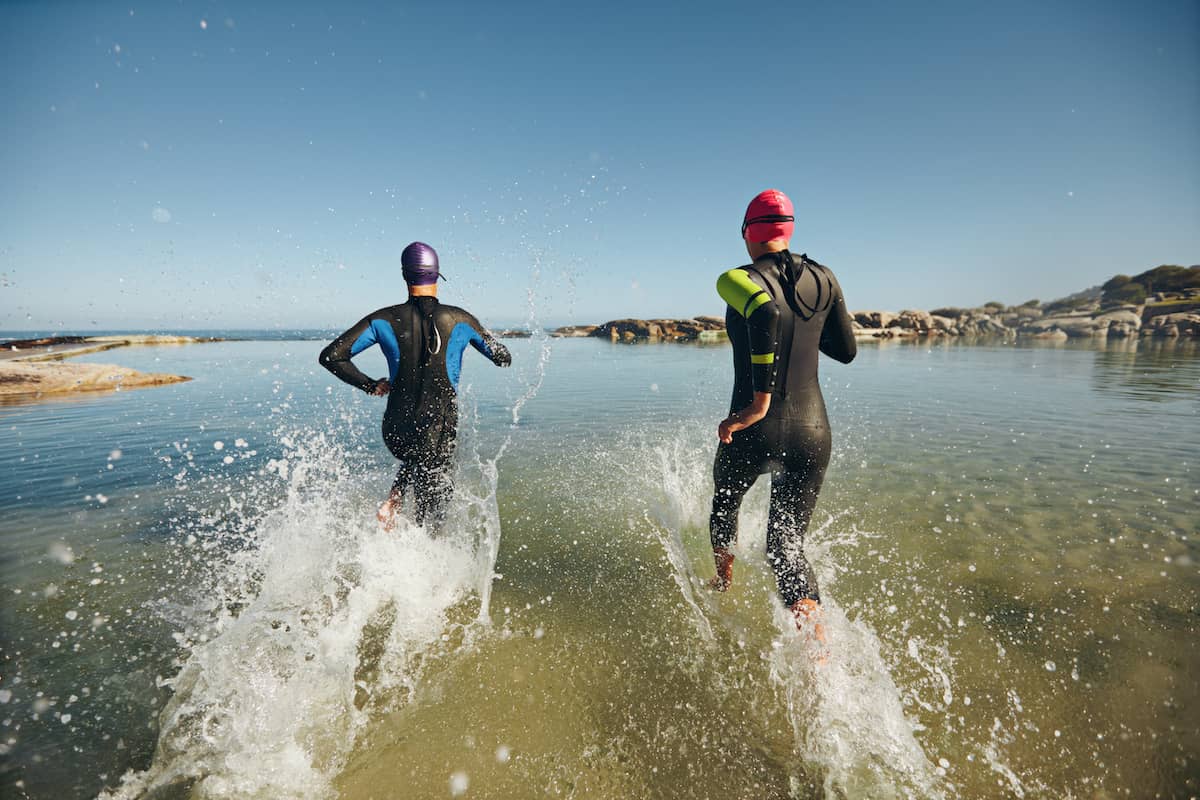 Our Goal
Yes, we sell amazing maps. But what we're really selling is inspiration. Inspiration to embrace your passions, to showcase them and to explore them fully.
That's our goal - to help you discover new places and give you a gentle push to get out there and explore them.
"My mission in life is not merely to survive, but to thrive; and to do so with some passion, some compassion, some humour, and some style."

- Maya Angelou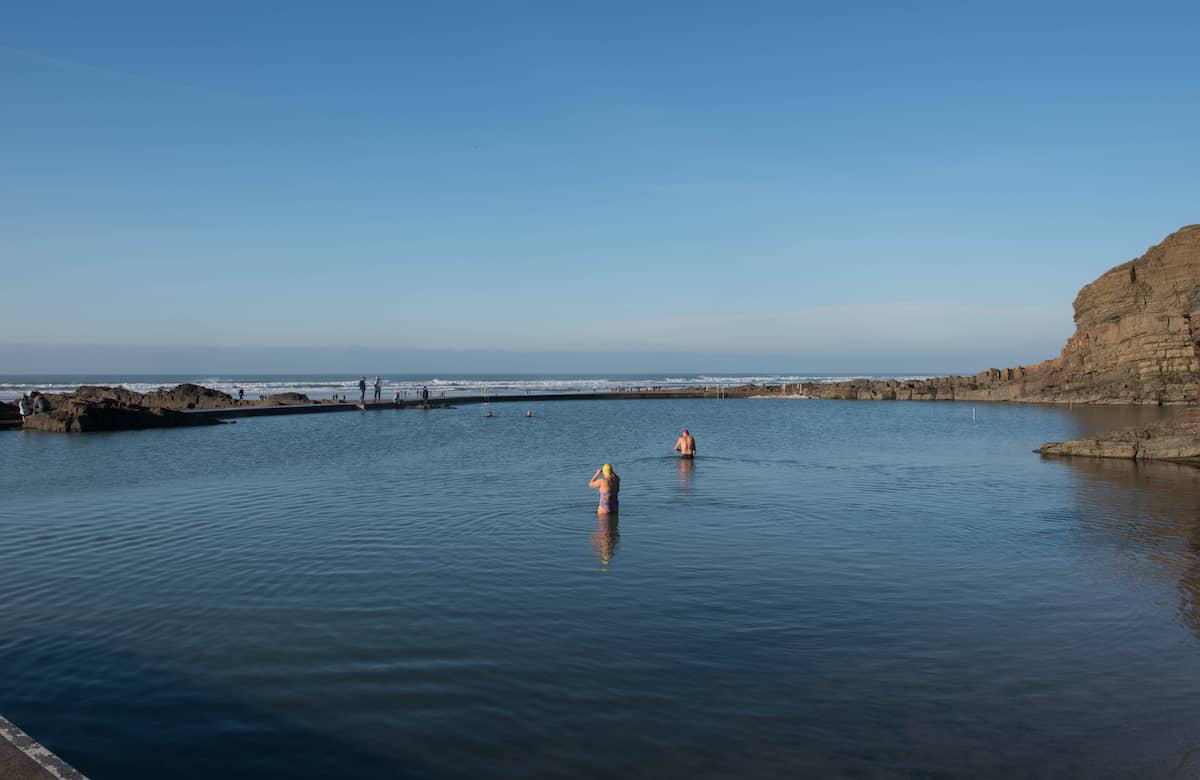 Key Product Details:
Our wall prints are museum-quality, archival prints produced using thick and long-lasting matte (uncoated) paper. They are printed in a professional print house which we partner with to ensure the best production quality.
Paper weight: 200 gsm. Shipped in sturdy packaging protecting the poster
Each hanger includes four wooden sections, two that clamp the top of your poster, two that clamp the bottom and a premium leather cord that matches the hanger colour. Strong magnets embedded (not visible) in the wood securely grip your poster in place, allowing for assembly in only 30 seconds. Hangers are constructed from responsibly sourced, durable wood. The length of the leather cord can be adjusted with a simple knot to make it hang lower/higher.
- A free wall hanging hook is included for Wall Prints with Hangers or Frames.
- Wood prints and Canvas prints come fitted with hanging mounts on the back.
- A video showing how the hangers are assembled is available here.
- To compare poster sizes visually, please select a hanger and then switch between sizes to see updated photos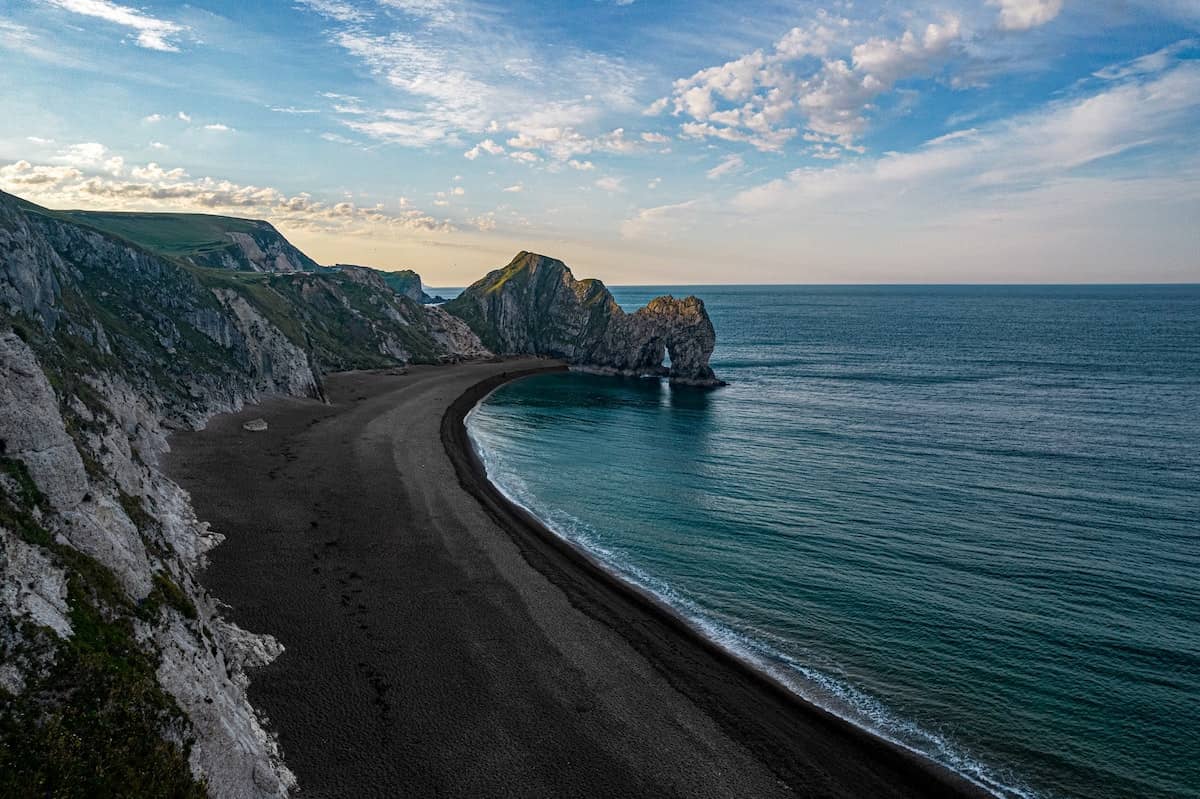 Sustainability
Minimising our environmental impact is important to us. Here's what we're doing:
All of our Wall Prints use FSC certified paper from sustainably managed forests.
Our Hangers and Wood Prints use FSC certified wood, also from sustainably managed forests.
We pack orders into smaller, well-fitting containers (without compromising protection) to reduce shipping load.
Between 90%-100% of the order you receive (incl. both the packaging and the products) will be either recyclable or biodegradable. We ship using recyclable cardboard packaging.
If you have any ideas on how we can improve further, we would be happy to hear them!
Note: Our inclusion of a swim spot does not guarantee that it is safe or suitable for your ability. The fact that a danger is not marked does not mean it is not present, we may just not know about it. Always do your own research, ask locals and assess conditions before swimming. Your safety is your responsibility and we do not accept any liability for your actions or activities.
Shipping Information:
We offer Free Tracked Shipping on all orders over £100. For orders under £100 the delivery fee is only £4.95.
This covers shipments to the UK, Ireland, the EU and the US.
Orders are typically delivered within 3 - 7 business days.
Discounts: 
Add any 2 Maps or Prints & get 20% off the second one. (Applies automatically)
Important Notes: 
1. Safety: You are entirely responsible for your own safety when swimming. We have done our best to convey the most accurate information, but there is every chance that we have missed some dangers or facts. The fact that a danger is not noted for a spot does not mean it is not present, we simply may not know about it. Always observe present conditions, ask a local if unsure, tell someone where you're swimming and if in doubt, don't swim. 
2. The map is an artistic work designed to inspire. It is not a navigational map and while every effort has been made to make it accurate, we do not guarantee the correctness of labelled spots or terrain features. All details of the map can be seen in the photos above and it is sold as is.
To view all store reviews (673+), check out the reviews page here.
British Surf Map
Just got this map and opted to use my own frame for it.
Mounted on the walls using command hooks and it looks great!
Packaging was good and dimensions are as described.
Crisp, detailed print and nice overall quality,
I got the natural wood framed print swim map and was pleasantly surprised by the crispness of the map printing. It's such a nice piece and really stands out on the wall. Came with a hanging hook for the wall so it was up within 5-10 mins. Thanks :)
Gorgeous map - made a really unique gift
Really happy with the map, it's even better in person... the photos don't do it justice. I gifted it to my brother and he was delighted with it. Have not framed it yet, I wish I got a frame or hanger from you at the same time now. Happy to recommend!
Interesting and creative
The map is a wonderfully creative piece of informative art. We have ours in our downstairs loo and not only is it a big talking point it is great to plot and dream about future swims! Would be a fab gift for a passionate swimmer explorer!
Swim map
Very pleased with the map and frame. Also speedy delivery
Best housewarming/birthday present
Friend loved the gift, has proved a talking point while brushing teeth and is perfect inspo as she trains for Scilly swim from the shorelines of Cornwall. Delighted with my purchase!
British sea swim map
A friend bought me one for Xmas. I loved it so much I have now bought one for a fellow sea swimmer friend. The map is beautiful.
Bought as a present
My sister loved the swim map of the UK as a birthday present. She can't wait to hang it up!
Quality Guarantee
In the unlikely event that your map is damaged or defective, just tell us as soon as possible. Send us some photos of what's wrong and we'll get you a complementary replacement or refund straight away.