The Irish Surf Map
Regular price
Sale price
$33.00 USD
Unit price
per
Sale
Sold out
Get out surfing at more amazing breaks and beaches this year with the perfect inspiration - 80 of our best surf spots in crisp detail, with exact locations. Further info below.
Quality Guarantee

In the unlikely event that your map is damaged or defective, just tell us within 30 days. Send us some photos of what's wrong and we'll get you a complementary replacement or refund straight away.
Image Resolution

Any blurriness observed in the product images is due to the image size restraints on the site or connection issues such as slow 3G/wifi. The actual print is extremely high resolution and crisp.
Investment Buy

Our prints and maps are printed on very high quality, durable, archival paper. This means that they won't yellow or decay with age. Your map will look just as good in ten years time!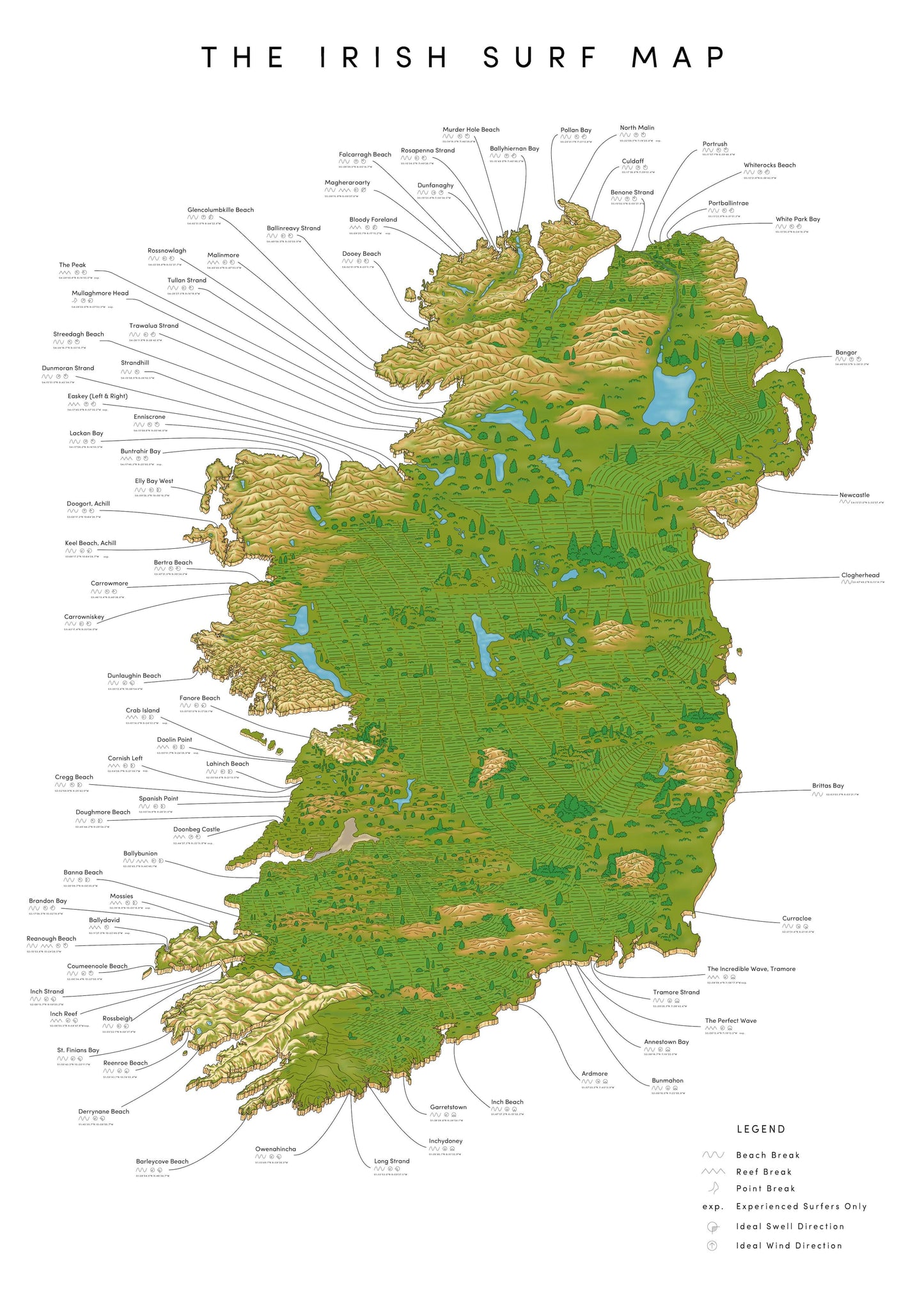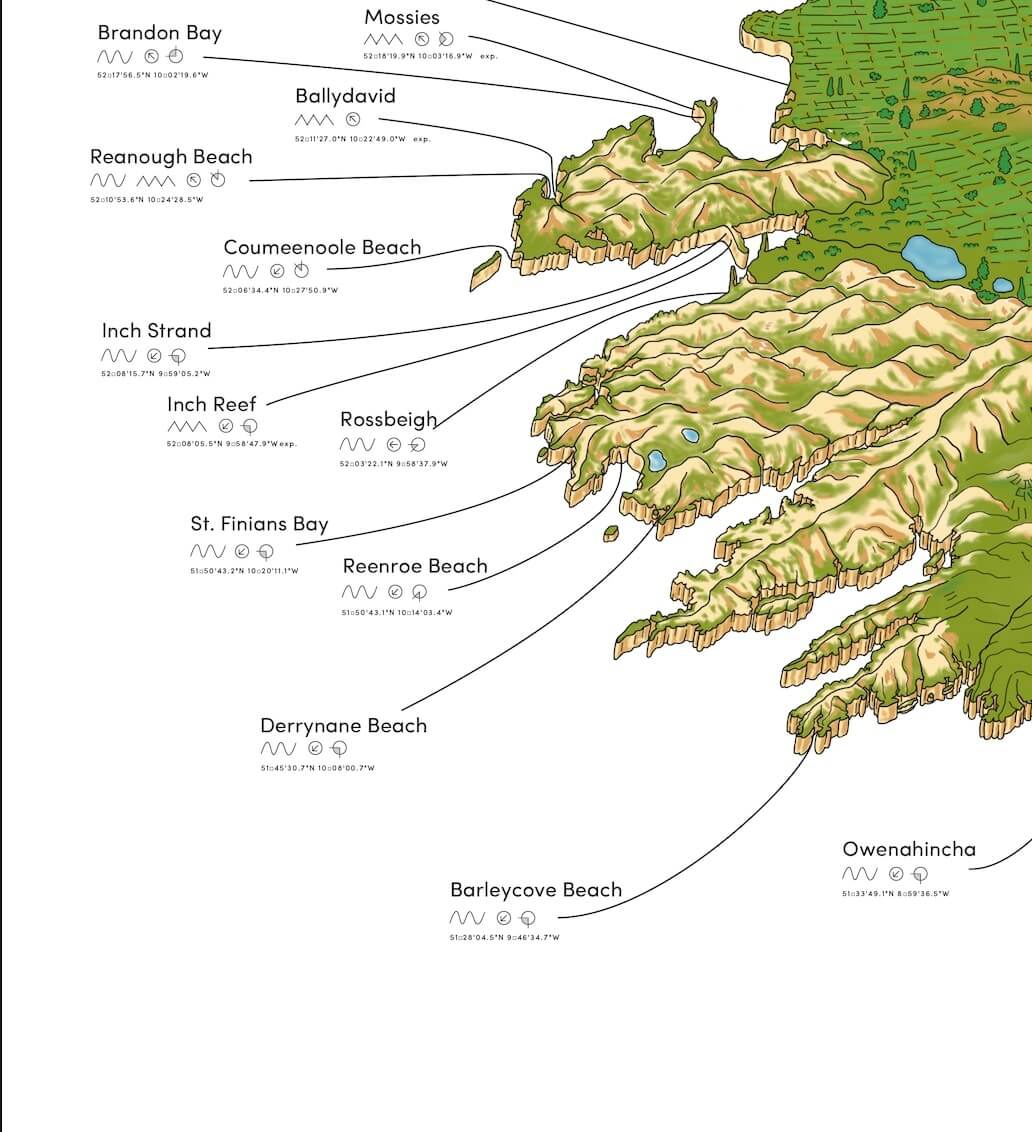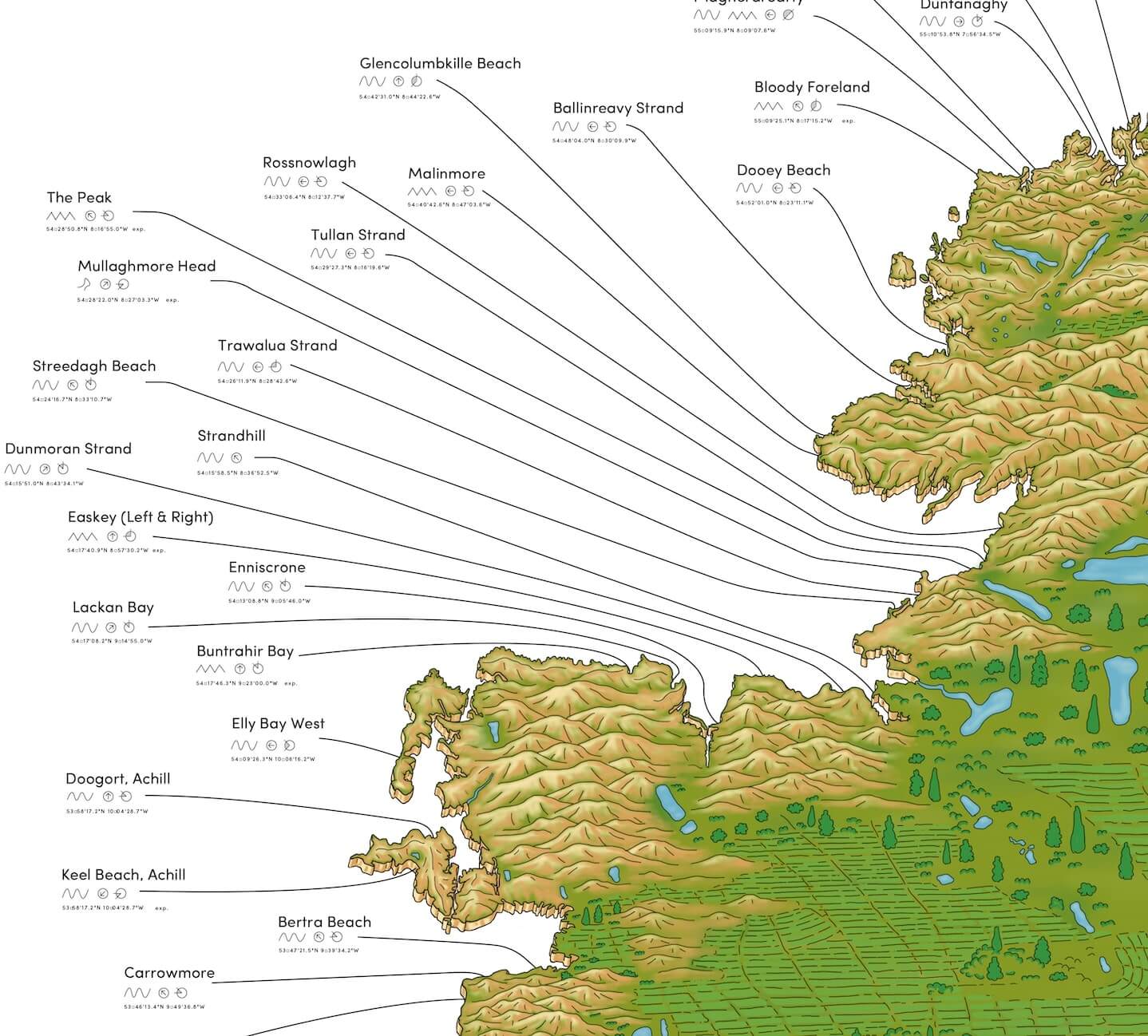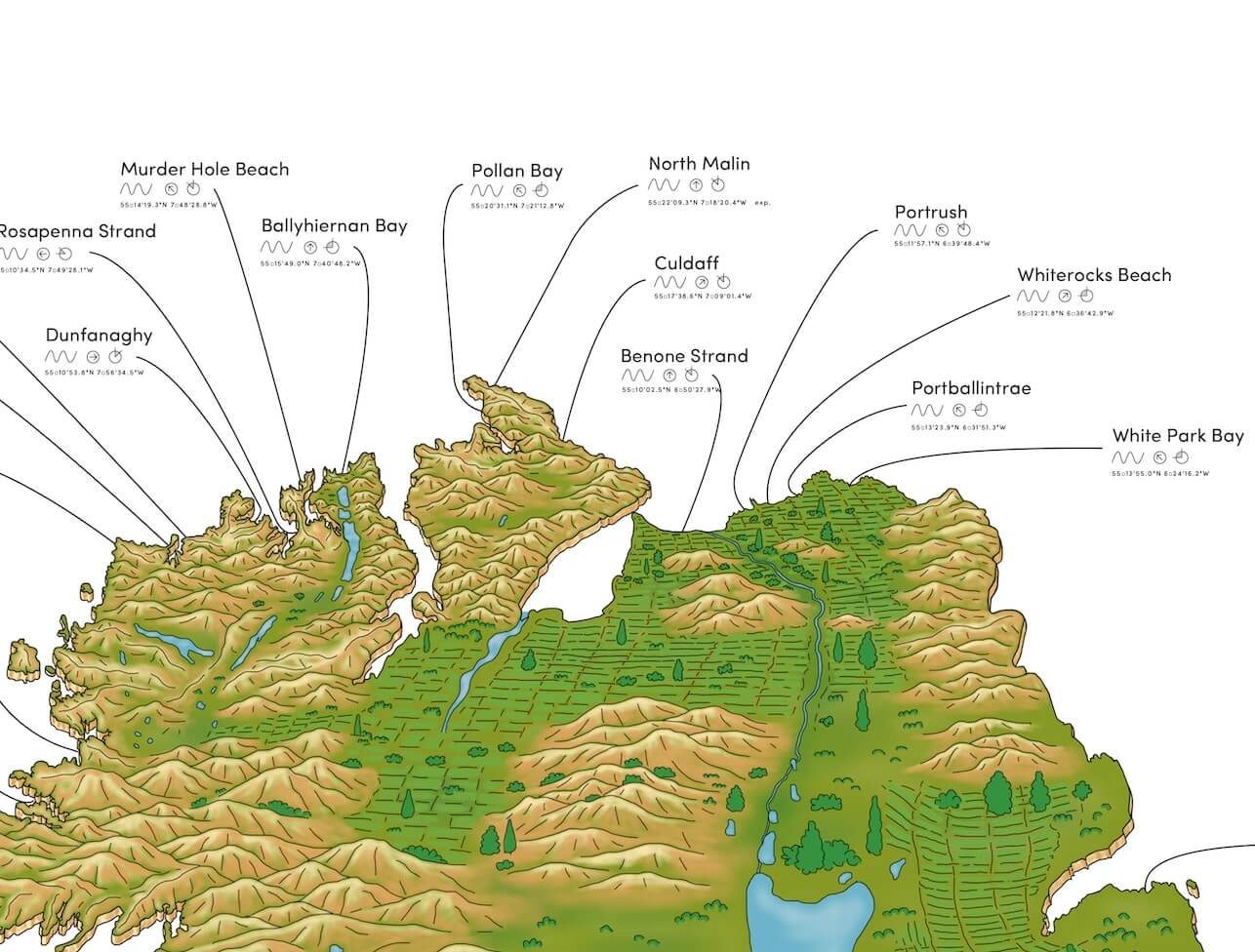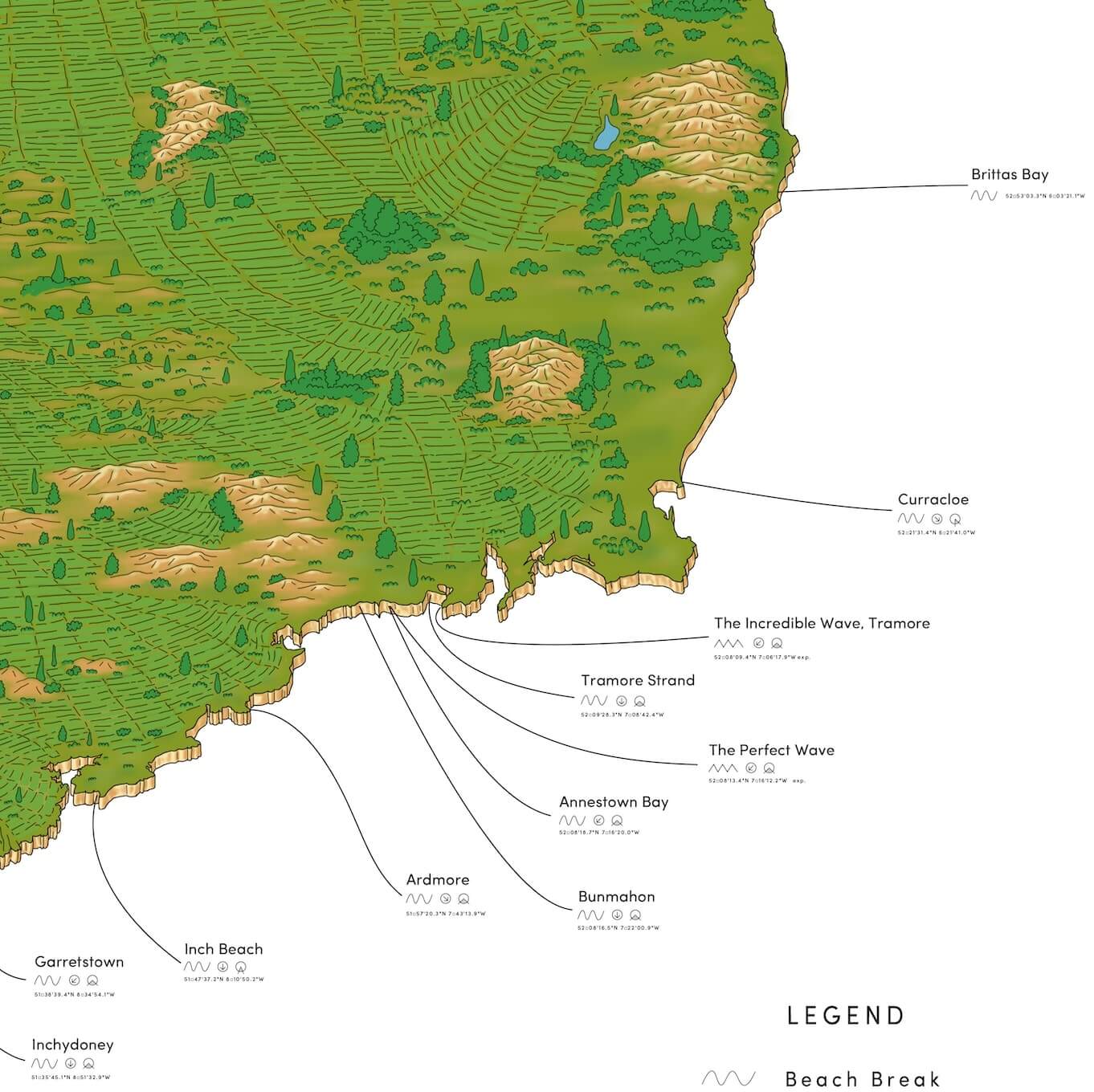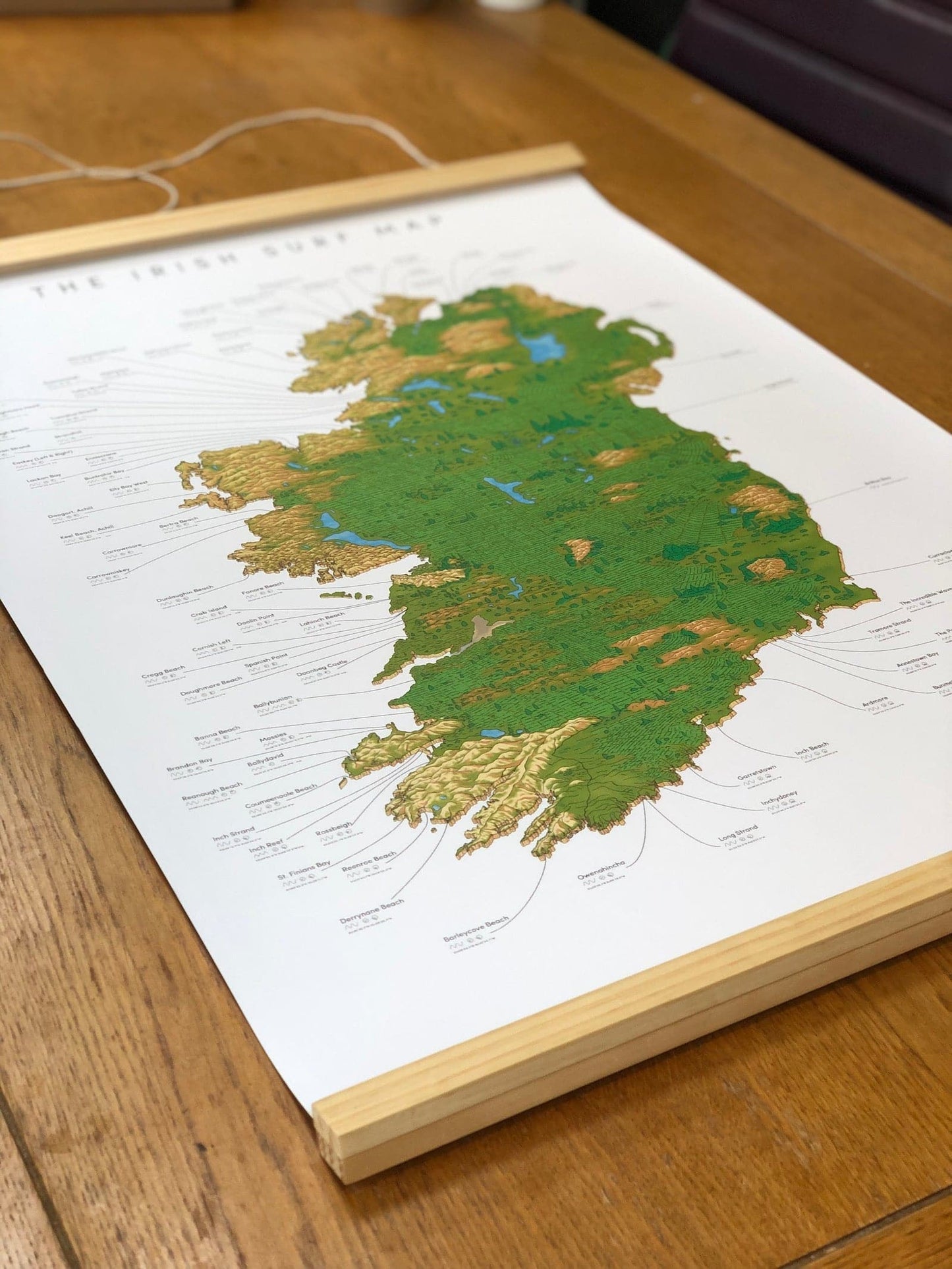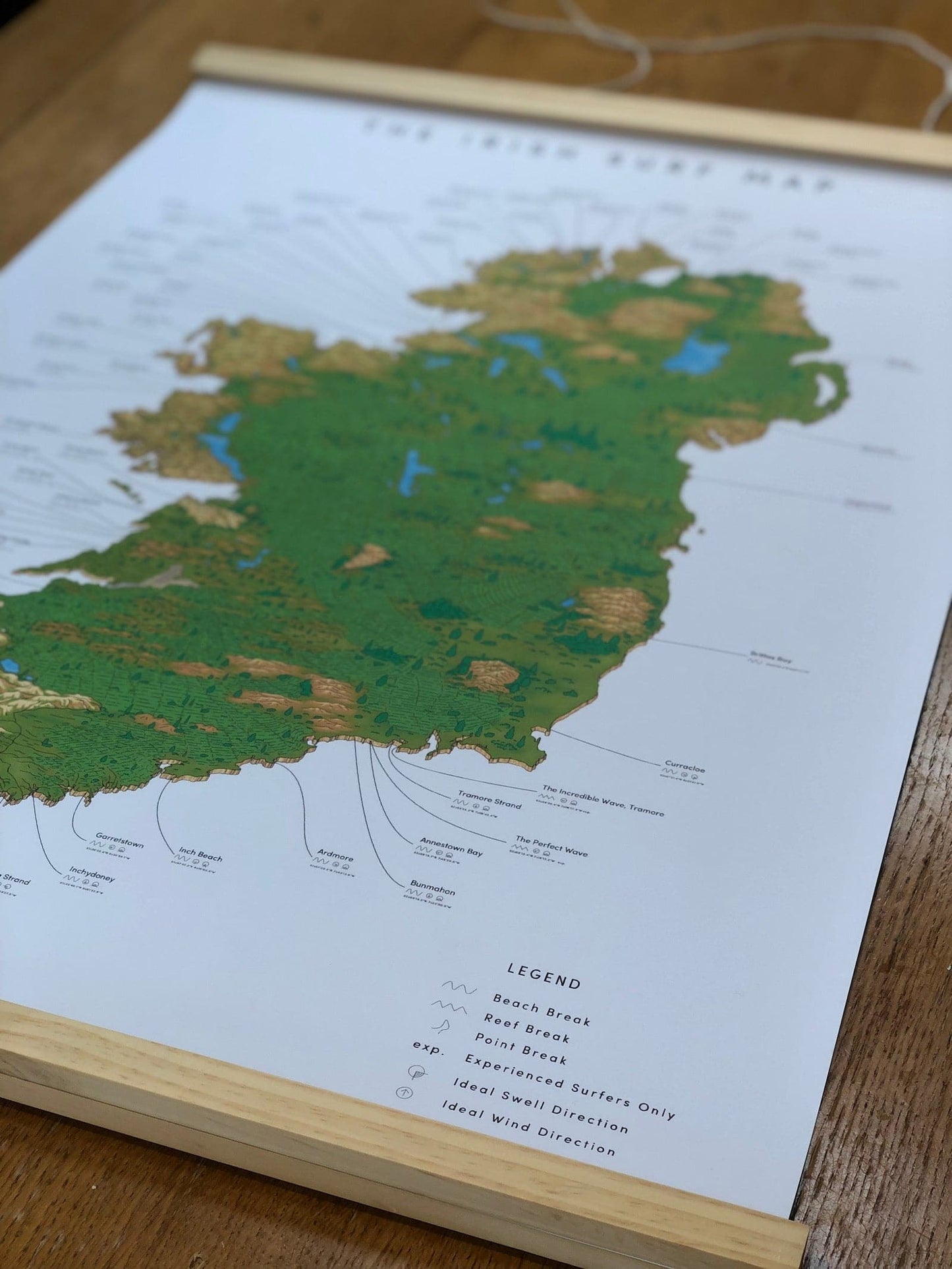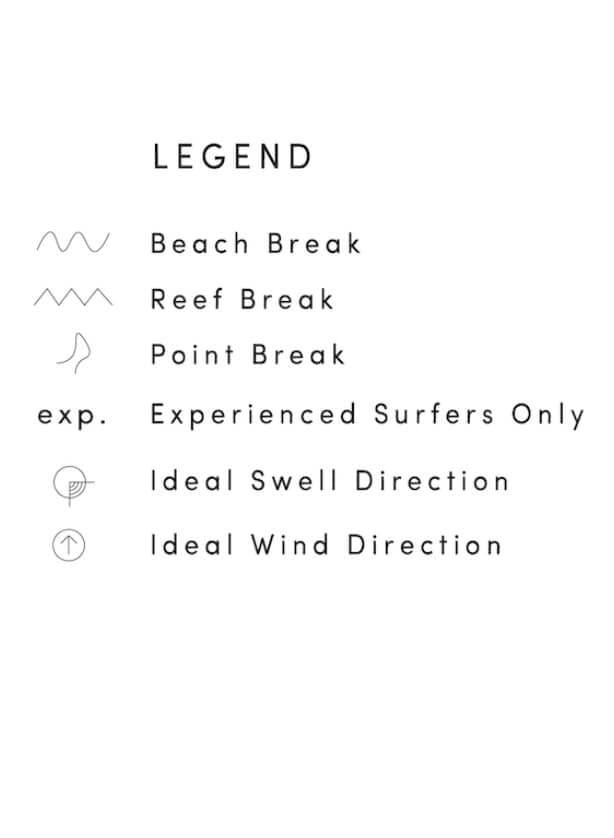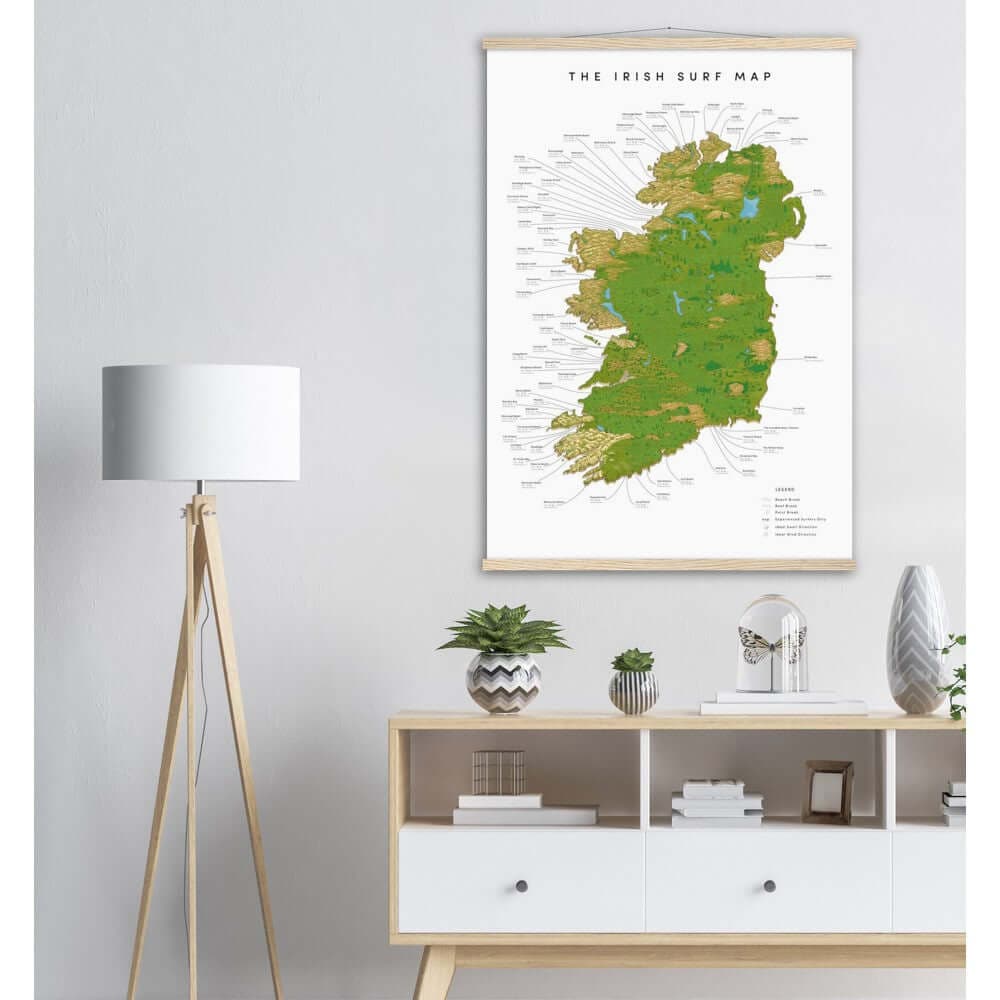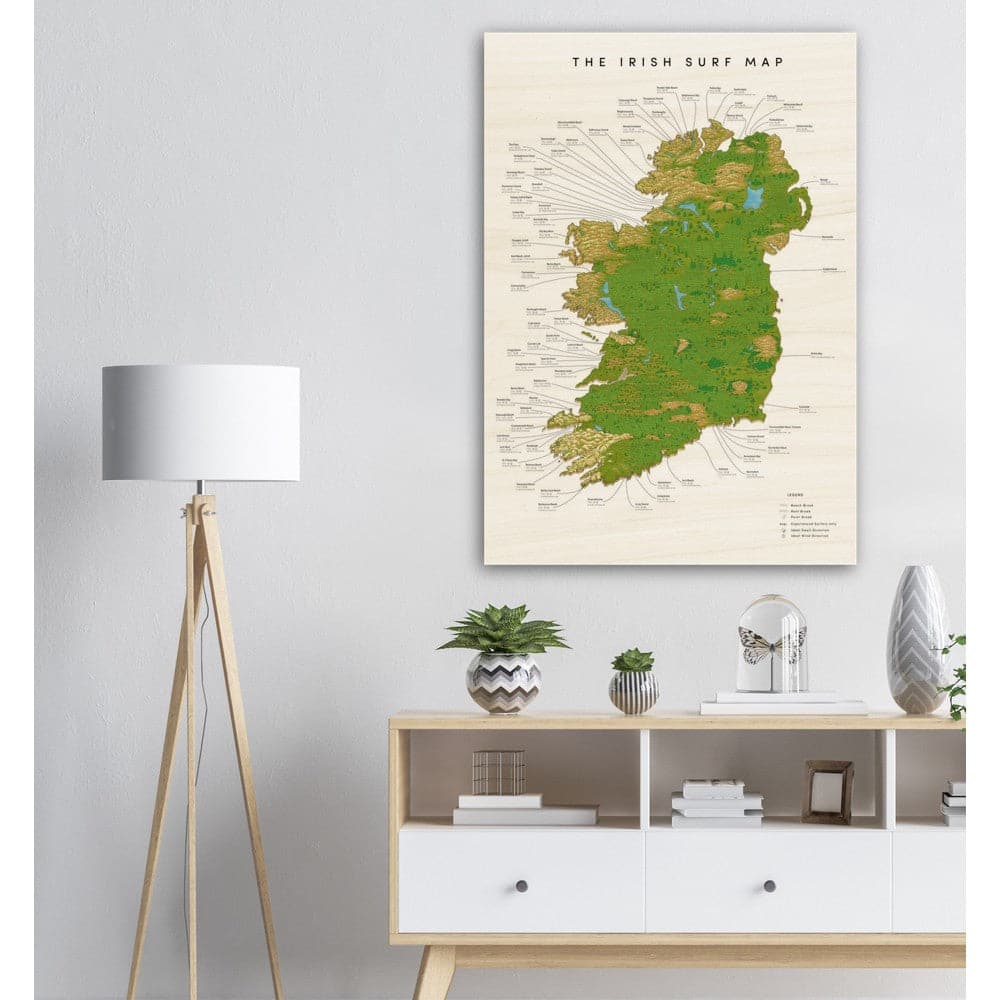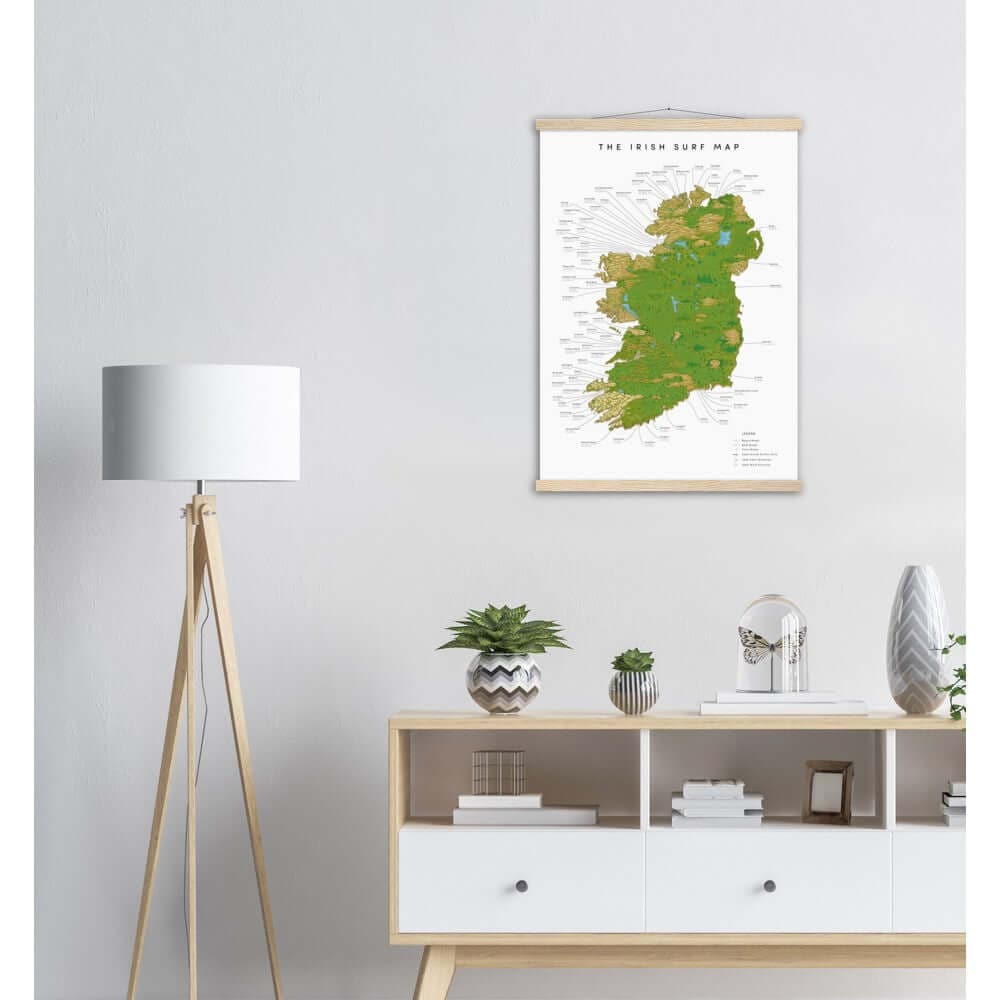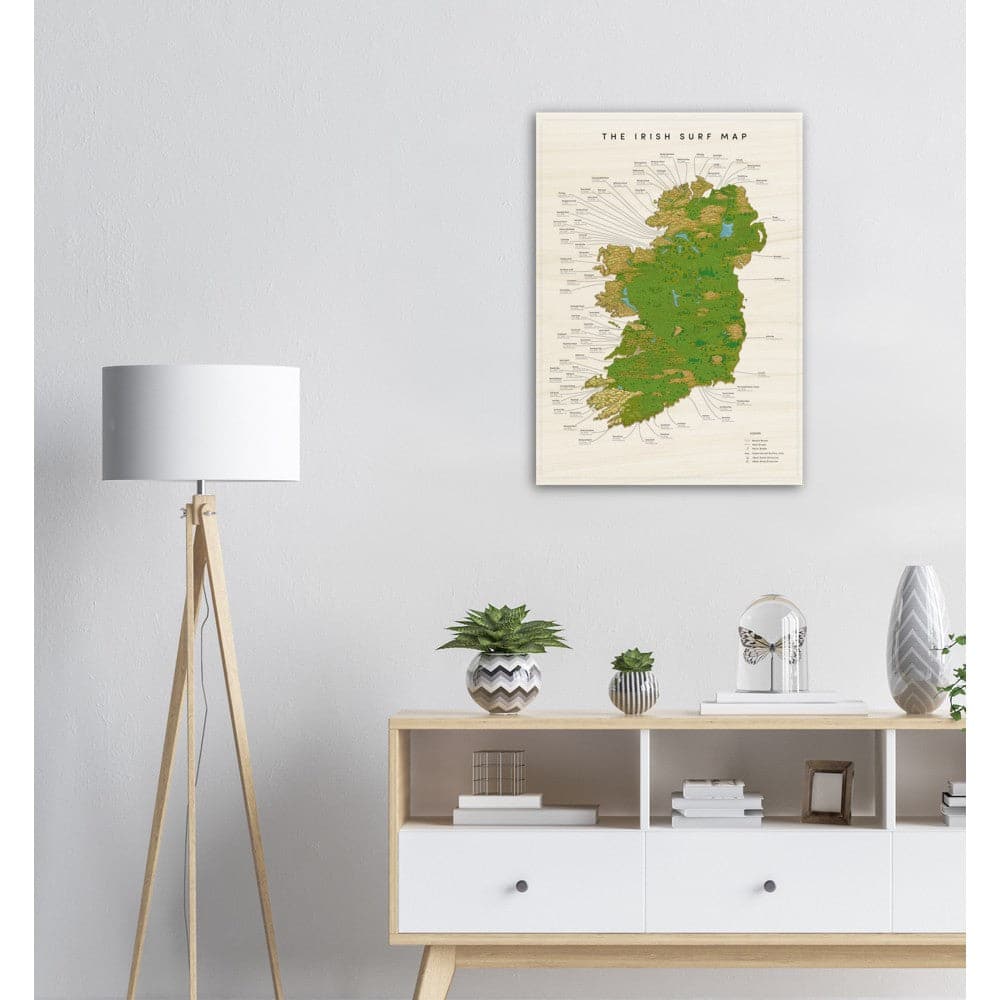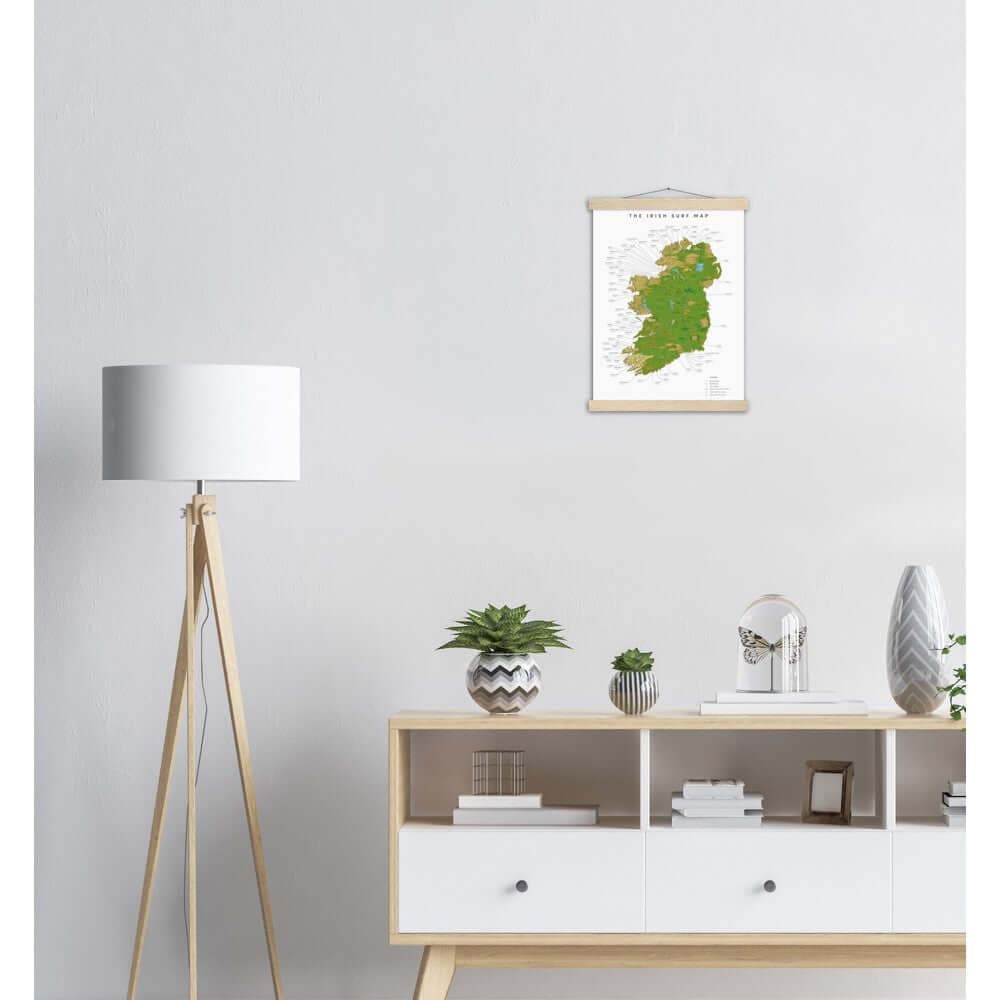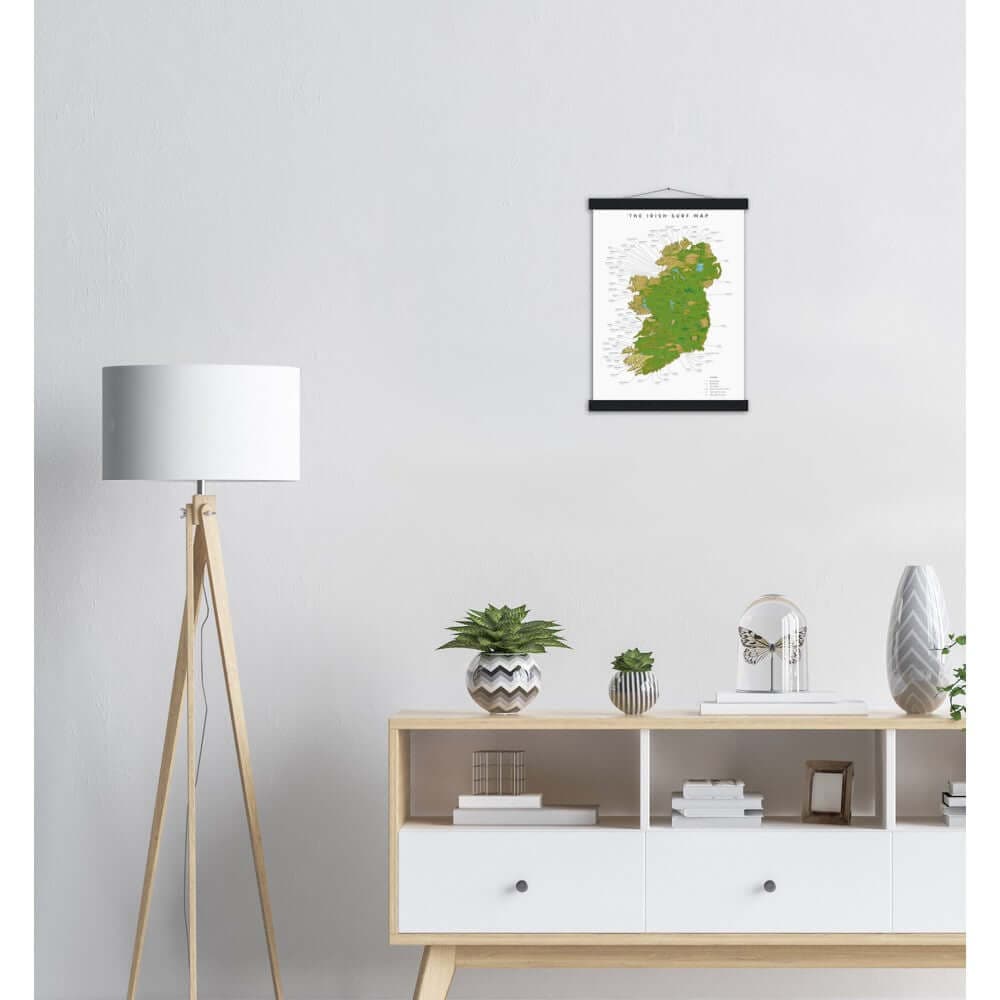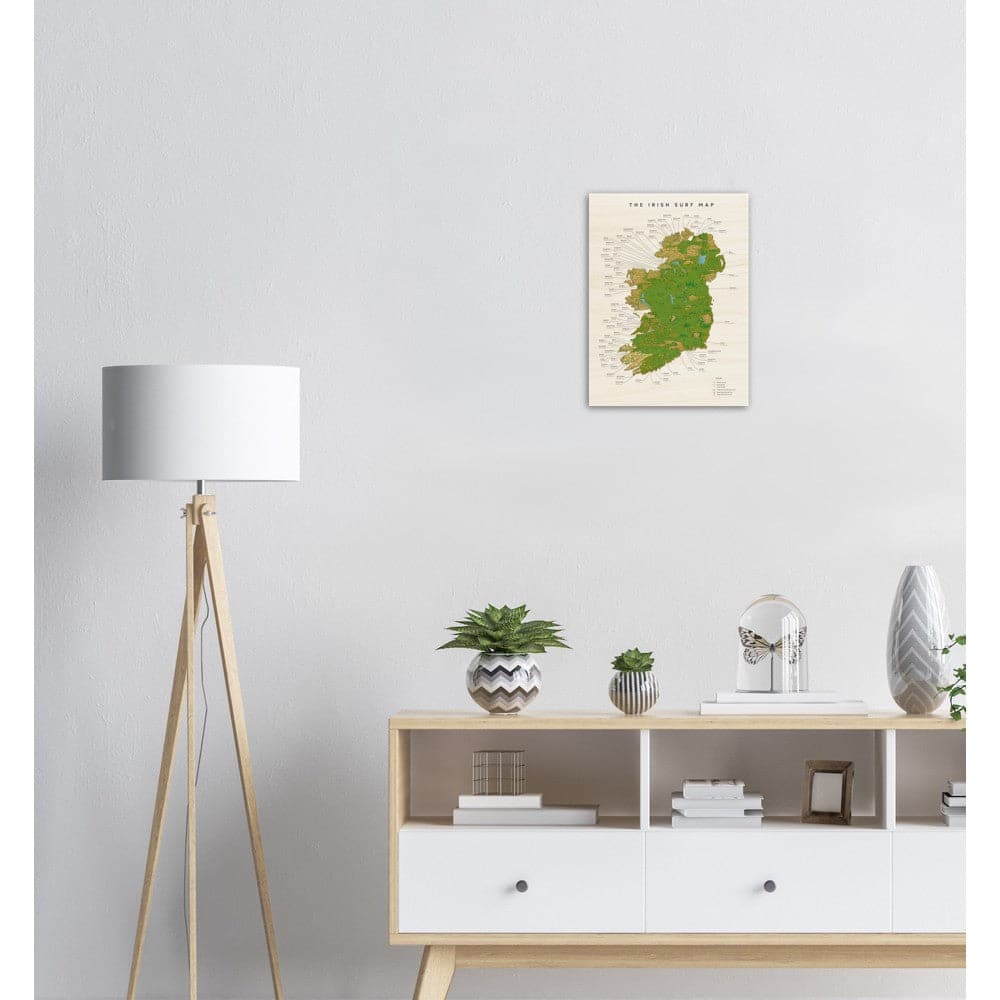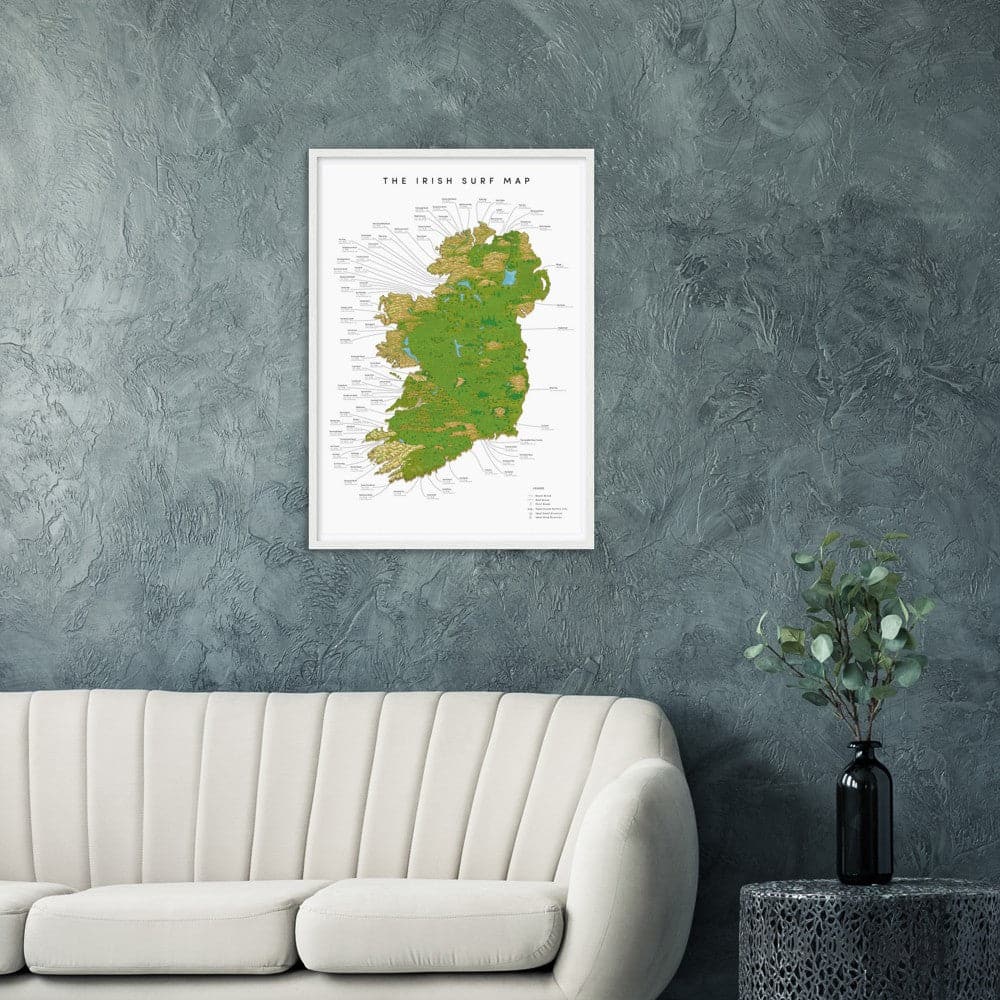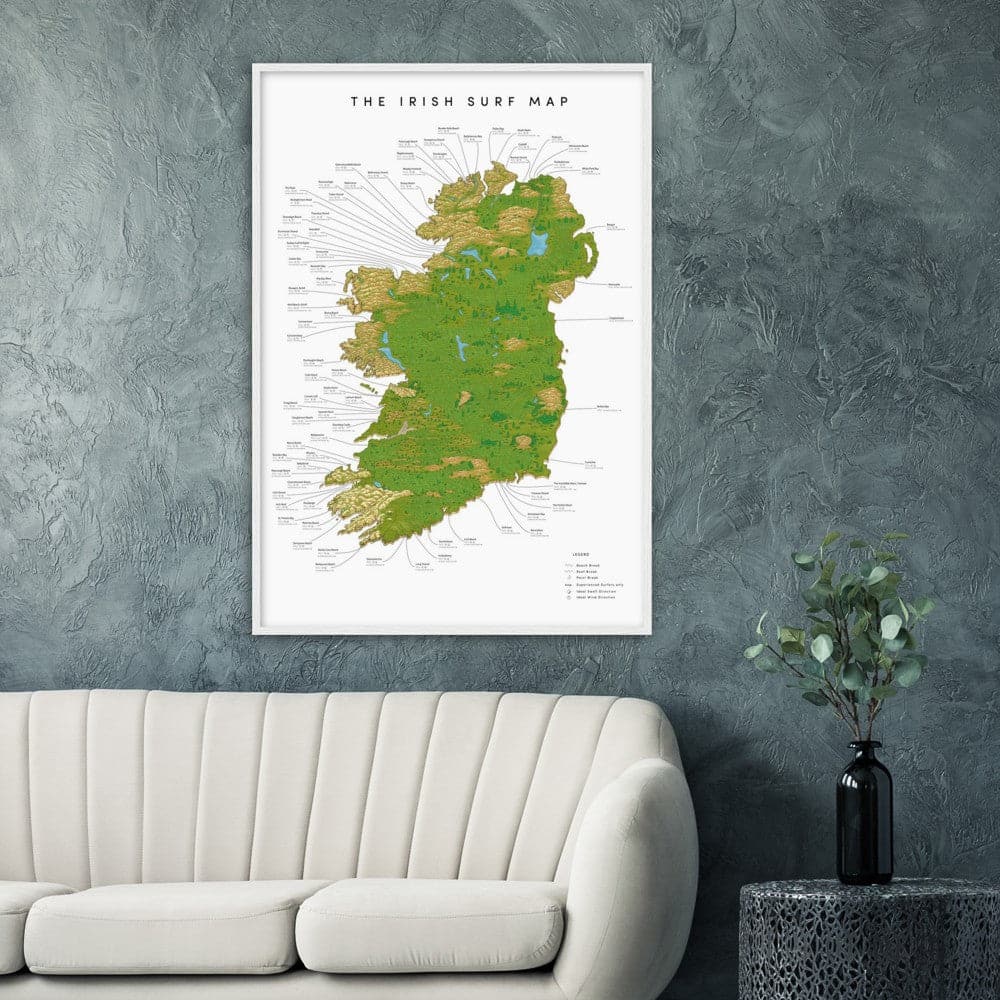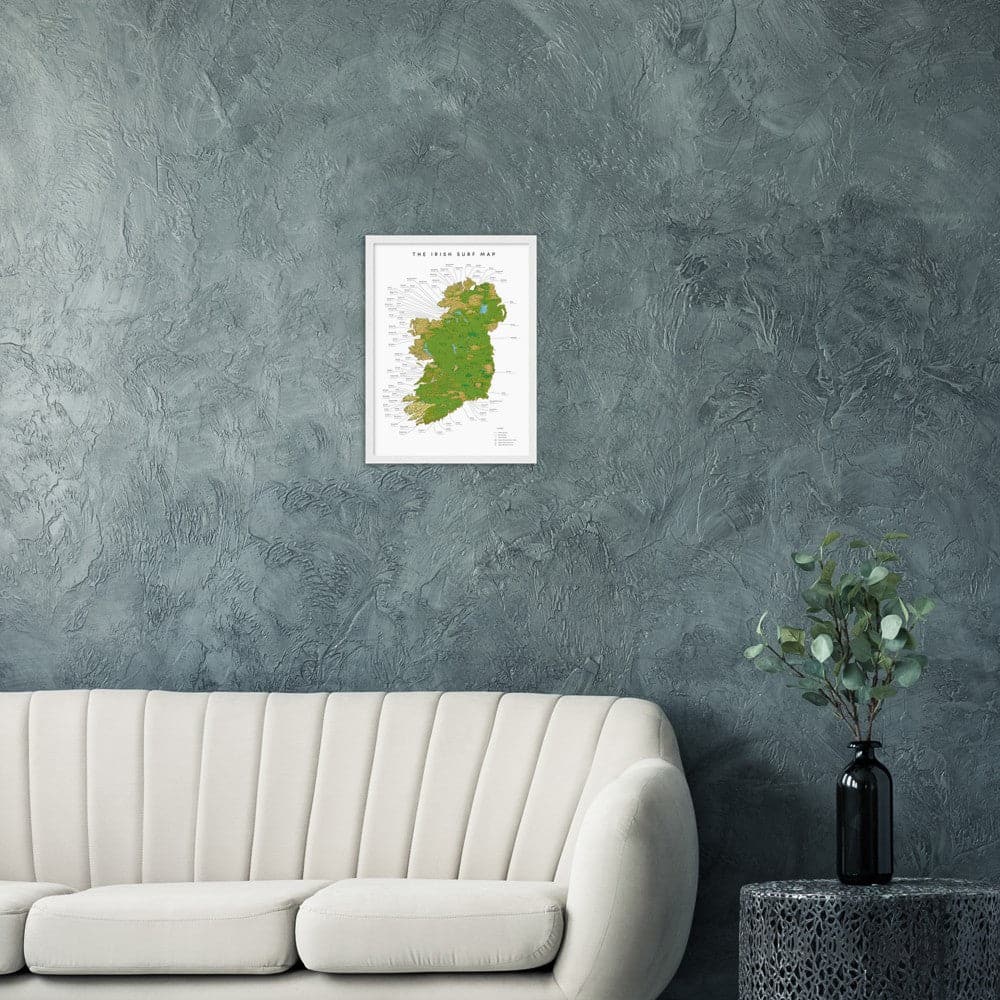 From sweeping surf beaches to hidden reef breaks and the occasional Atlantic monster; Ireland has a huge variety of world-class surf spots. With Ireland's rugged, rolling terrain as the backdrop, I truly believe it offers some of the best surfing in the world.
And I've captured 80 of the best spots, from the famous waves to the tucked away gems, in our Irish Surf Map.
Every spot is accompanied with key information like exact GPS coordinates, ideal wind & swell directions and the break type.
So the inspiration for your next unforgettable surf trip is only a glance away.
Want to add your own surf spots? Or, mark off spots with a tick once you've surfed them? Just grab a ballpoint pen and you can add them to the map yourself. Maybe you'll tick them all off someday 🏄
Our Goal
Yes, we sell amazing maps. But what we're really selling is inspiration. Inspiration to embrace your passions, to showcase them and to explore them fully.
That's our goal - to help you discover new places and give you a gentle push to get out there and explore them.
"My mission in life is not merely to survive, but to thrive; and to do so with some passion, some compassion, some humour, and some style."

- Maya Angelou
Key Product Details:
Our wall prints are museum-quality, archival prints produced using thick and long-lasting matte (uncoated) paper. They are printed in a professional print house which we partner with to ensure excellent production quality.
Now also available printed on Wood for the first time! Select "Wood Print' under the "Hanger & Print Type" selector above to check it out.
Paper weight: 200 gsm. Shipped in sturdy packaging protecting the poster
Each hanger includes four wooden sections, two that clamp the top of your poster, two that clamp the bottom and a premium leather cord that matches the hanger colour. Strong magnets embedded (not visible) in the wood securely grip your poster in place, allowing for assembly in only 30 seconds. Hangers are constructed from responsibly sourced, durable wood. The length of the leather cord can be adjusted with a simple knot to make it hang lower/higher.
A free wall hanging hook is included for Wall Prints with Hangers or Frames.
Wood prints and Canvas prints come fitted with hanging mounts on the back.
A video showing how the hangers are assembled is available here.
To compare poster sizes visually, please select a hanger and then switch between sizes to see updated photos
Sustainability
Minimising our environmental impact is important to us. Here's what we're doing:
All of our Wall Prints use FSC certified paper from sustainably managed forests.
Our Hangers and Wood Prints use FSC certified wood, also from sustainably managed forests.
We pack orders into smaller, well-fitting containers (without compromising protection) to reduce shipping load.
Between 90%-100% of the order you receive (incl. both the packaging and the products) will be either recyclable or biodegradable. We ship using recyclable cardboard packaging.
If you have any ideas on how we can improve further, we would be happy to hear them!
Shipping Information:
We offer Free Tracked Shipping on all orders over €100. For orders under €100 the delivery fee is only €4.95.
This covers shipments to Ireland, the UK, the EU and the US.
Orders are typically delivered within 3 - 7 business days.
Discounts: 
Add any 2 Maps or Prints & get 20% off the second one. (Applies automatically)
Important Notes: 
1. Safety: You are entirely responsible for your own safety when surfing. Our inclusion of a spot does not mean that it is guaranteed to be safe or suitable. Assess conditions on the day relative to your skill level, ask locals/experts and practice safe surfing. While every reasonable effort has been made, our information on spots may be incorrect or incomplete. We accept no liability whatsoever.
2. The map is an artistic work designed to inspire. It is not a navigational map and while every effort has been made to make it accurate, we do not guarantee the correctness of labelled spots or terrain features. All details of the map can be seen in the photos above and it is sold as is.
The Dog's B*****ks!!
As a fan of maps, I can say I'm a big fan of this map.
Unfortunately my dog is still unsure of where in Ireland to surf so it's utility in canine education is somewhat limited.
Birthday Present
I got the Irish surfing map for my brother who is an absolute surfing nut. He is so amazed with his gift he couldn't be happier.
Irish Surf Map
I was getting one for a friend for a gift and thought why not buy one for myself too. Quality print and nice frame, looks great on the wall.
Fabulous Birthday Gift
Bought the Irish Surf Map for my windsurf loving husband for his birthday. To say he was delighted was an understatement! Great service and fast delivery from Malin & Mizen
Irish Surf Spot Map
Very satisfied with my Irish Surf Spot Map. Lovely presentation, great level of detail and most importantly very inspiring to get out on the water. I counted 19 breaks that I've surfed already, just bought a new board so perfect combination.
Great Irish gift
Really delighted with the hanging surf map wall print. Really easy to assemble. Looks great. Great service.
Hi Breda, Thank you very much! Really glad that you're happy with the surf map :)
Loving the map!
Really impressed with the surf map. Print quality is crisp, paper is nice thick quality and the design itself is lovely and detailed. Have it hanging up in the living room. Delivery was fast and service was good. Happy out!
Great gift!
I spent ages trying to find a simplistic, well designed surf map for Ireland with spot info. Then I stumbled across Malin & Mizen who made the perfect one!
My friend was super happy with his gift and is using it whilst he surfs his way around Ireland checking off all the spots on the map as he goes.
One thing I would say is that it can be slightly difficult to differentiate between the spot info icons on the a4 size. This is simply due to the detail required on the map and needing to fit everything on. Not an issue but I would recommend going for a larger size if you can.
Ireland Surf map
I bought this as part of my daughters birthday present.. It came super quick..I always leave everything to last minute. She was absolutely delighted with it! Haven't had the chance to put it up yet but it will definitely be a great addition to the room. Great quality and superb service! Will definitely use Malin & Mizen again in the future.
Present for a friend
Bought this as a present for a surfer friend. I was totally delighted with it as was she.
Quality Guarantee
In the unlikely event that your map is damaged or defective, just tell us as soon as possible. Send us some photos of what's wrong and we'll get you a complementary replacement or refund straight away.