The Irish Sea Swim Map Beach Towel
Regular price
Sale price
$59.00 USD
Unit price
per
Sale
Sold out
Only -6 left in stock!
IMPORTANT: Do not order the towel if you are in a rush. It can take up to 25 days for delivery. Regular Maps are delivered much faster (4-7 days)
Get inspired to swim more of Ireland's incredible coastline this year! 164 swim spots on 1 amazing beach towel.
Note: The image here may be blurry due to size constraints. The actual towel print is crisp and sharp.
30 Day Money Back Guarantee

If you're not happy with the quality of the product you've received, just tell us within 30 days. Send us some photos of what's wrong and fill us in on the situation - then we'll issue a full refund.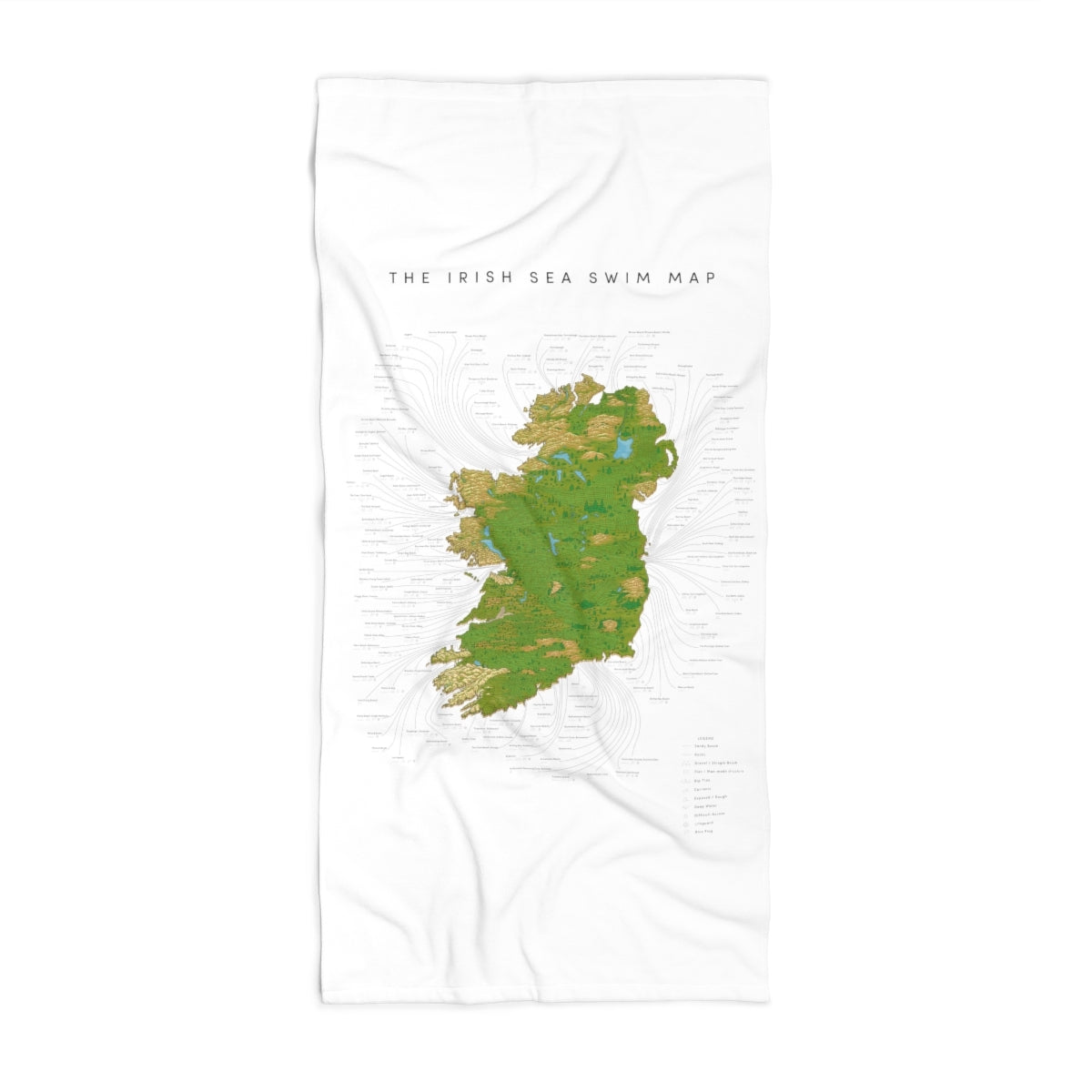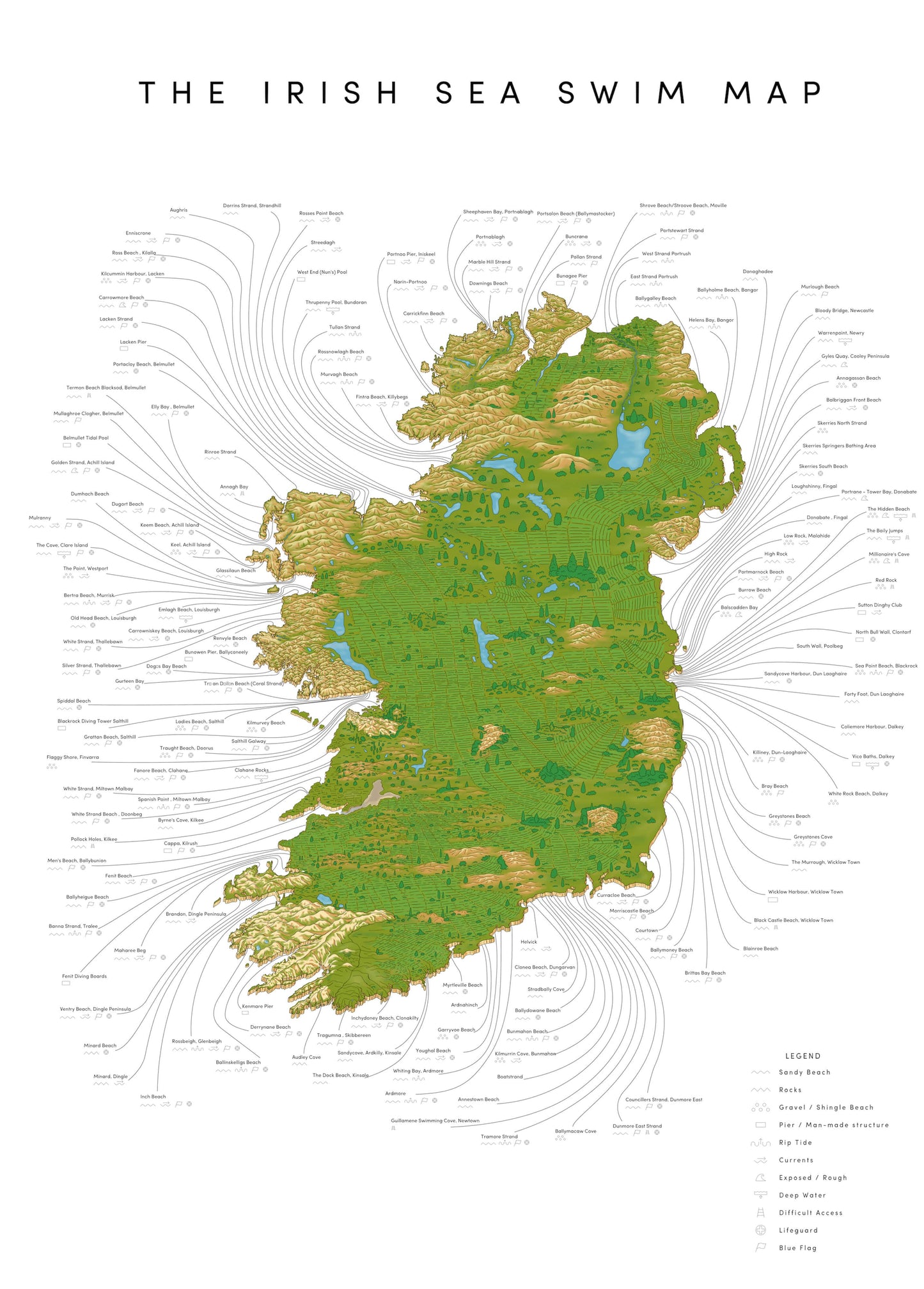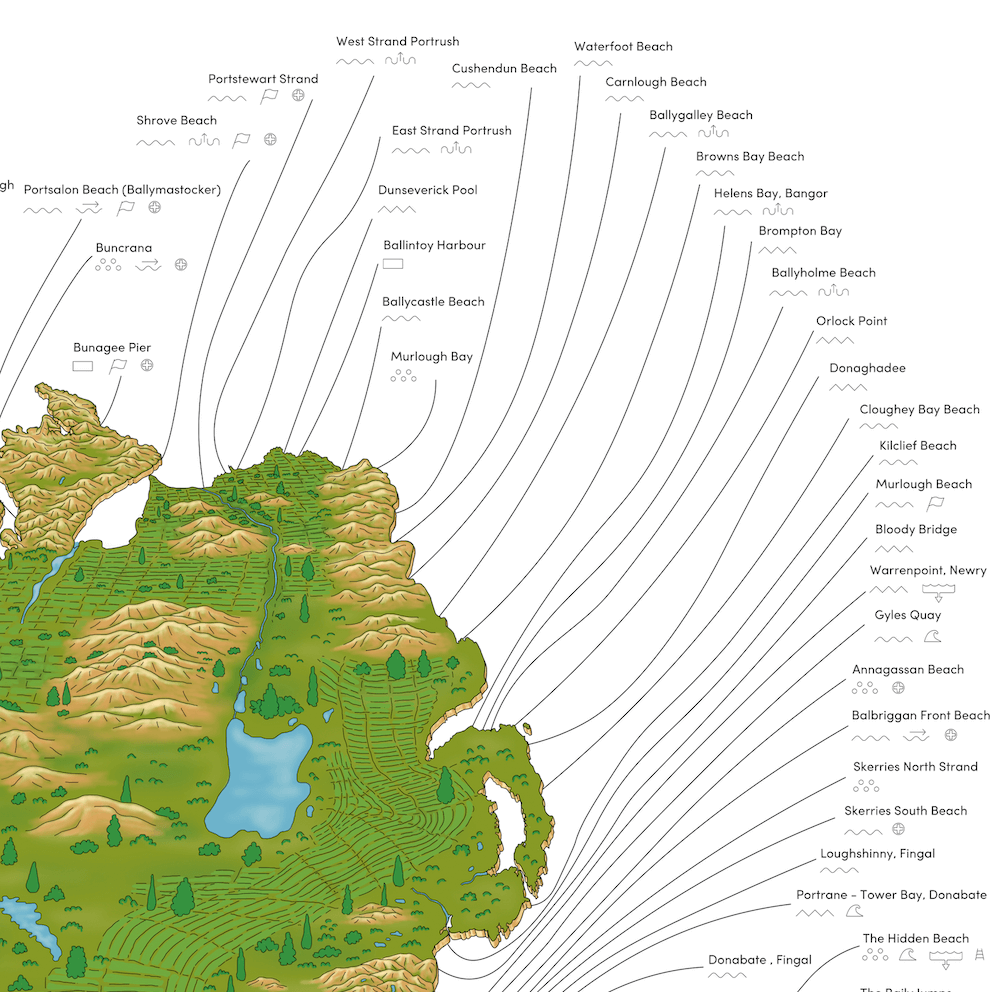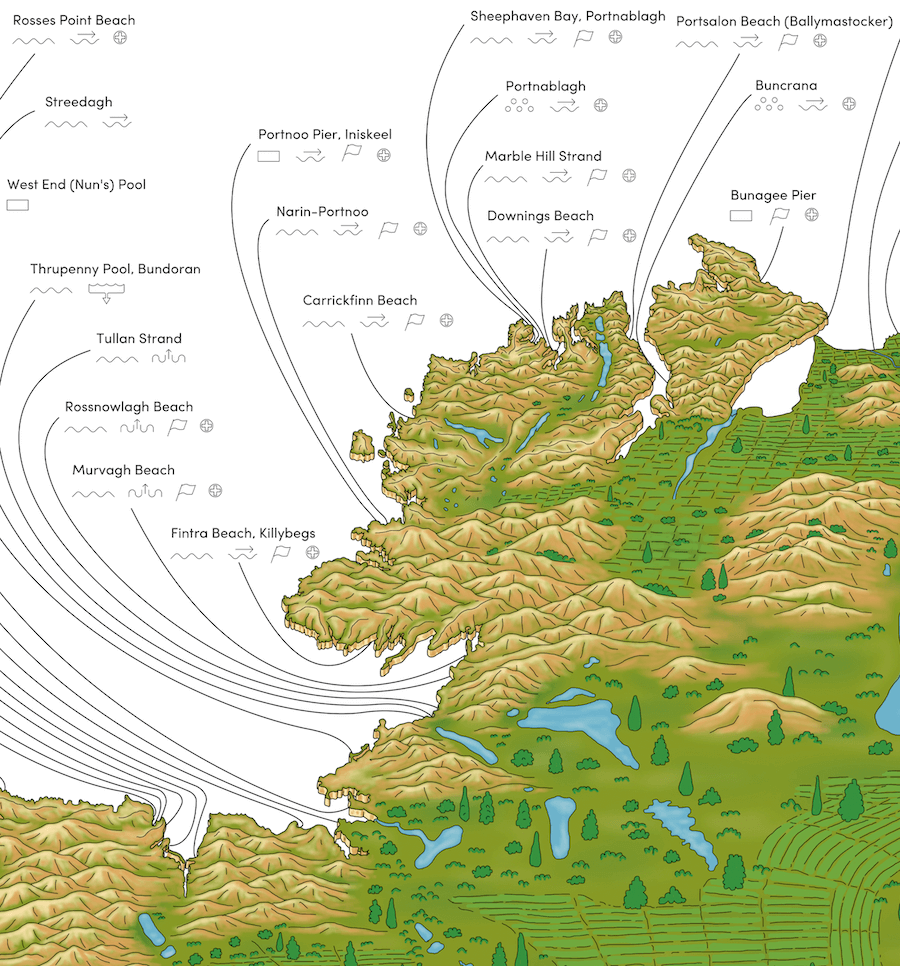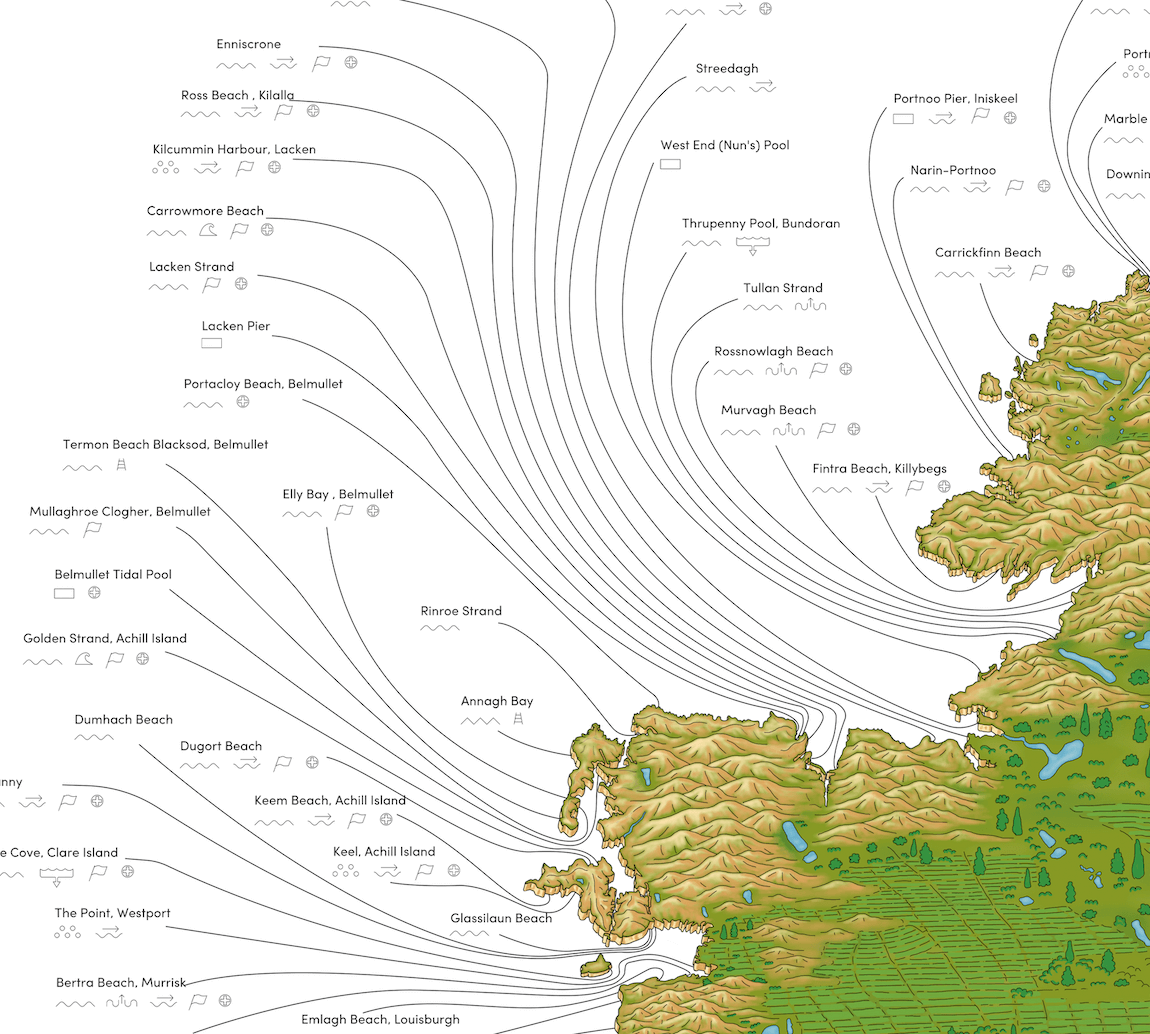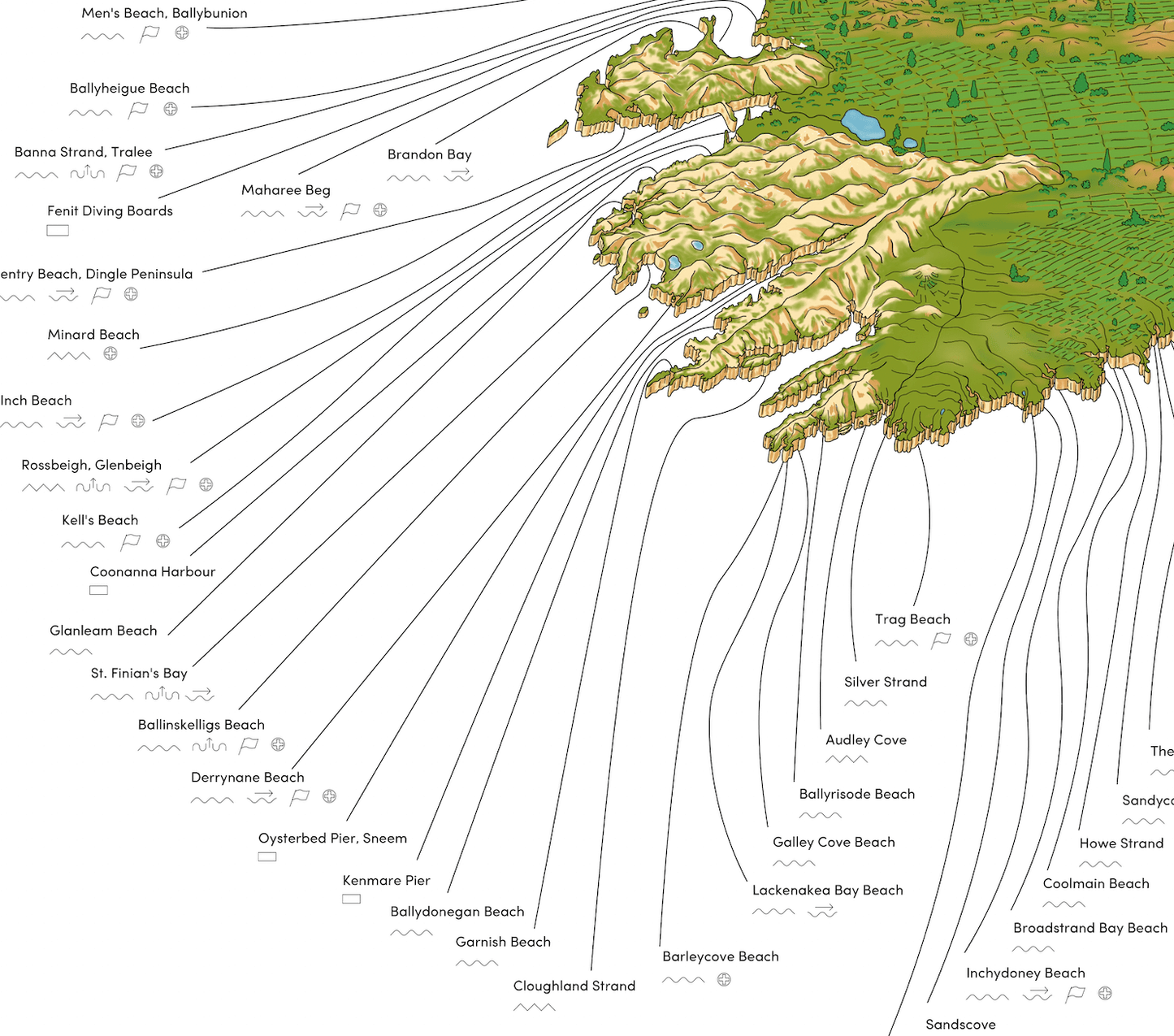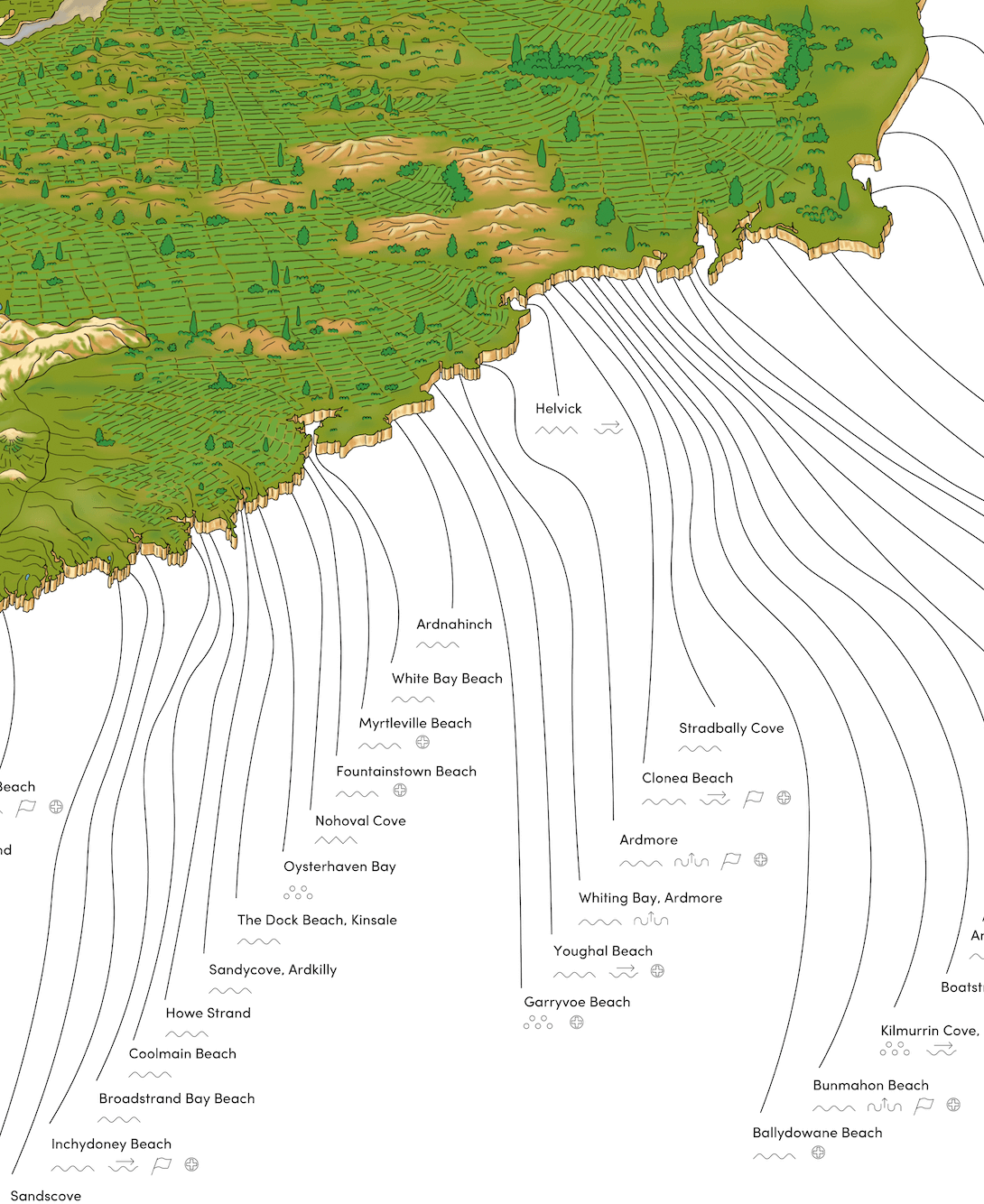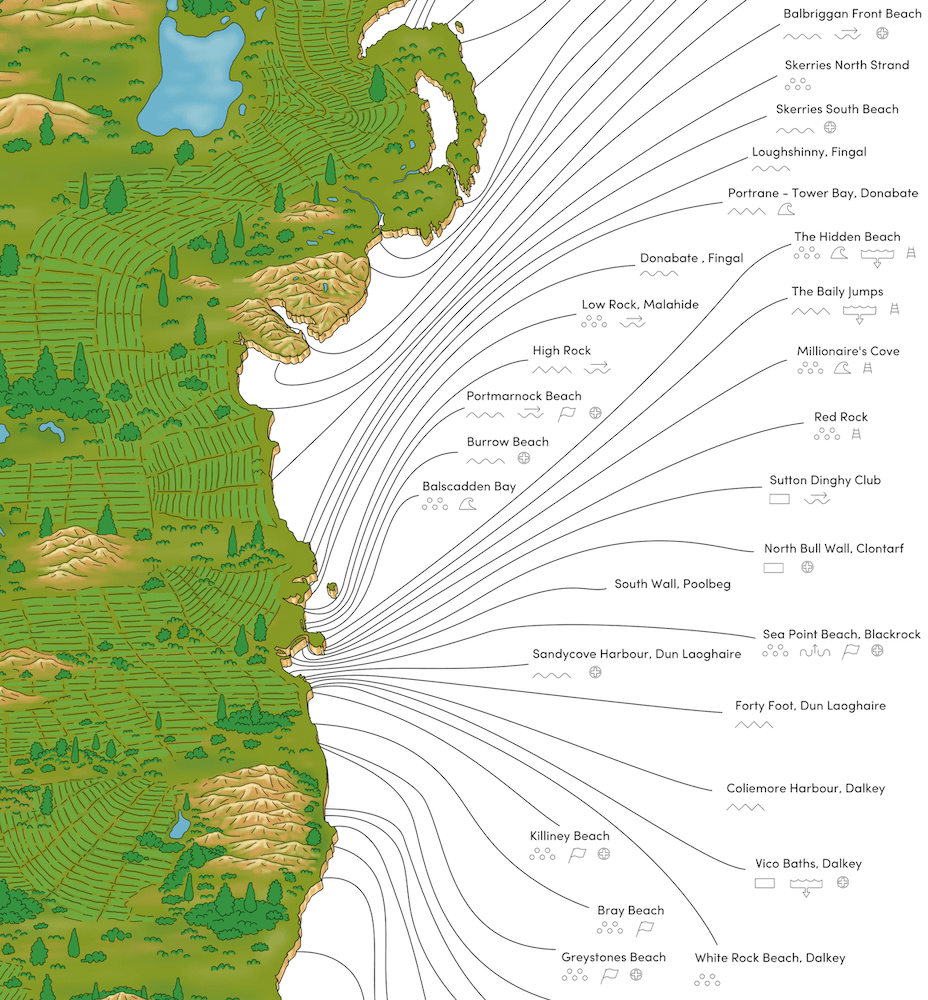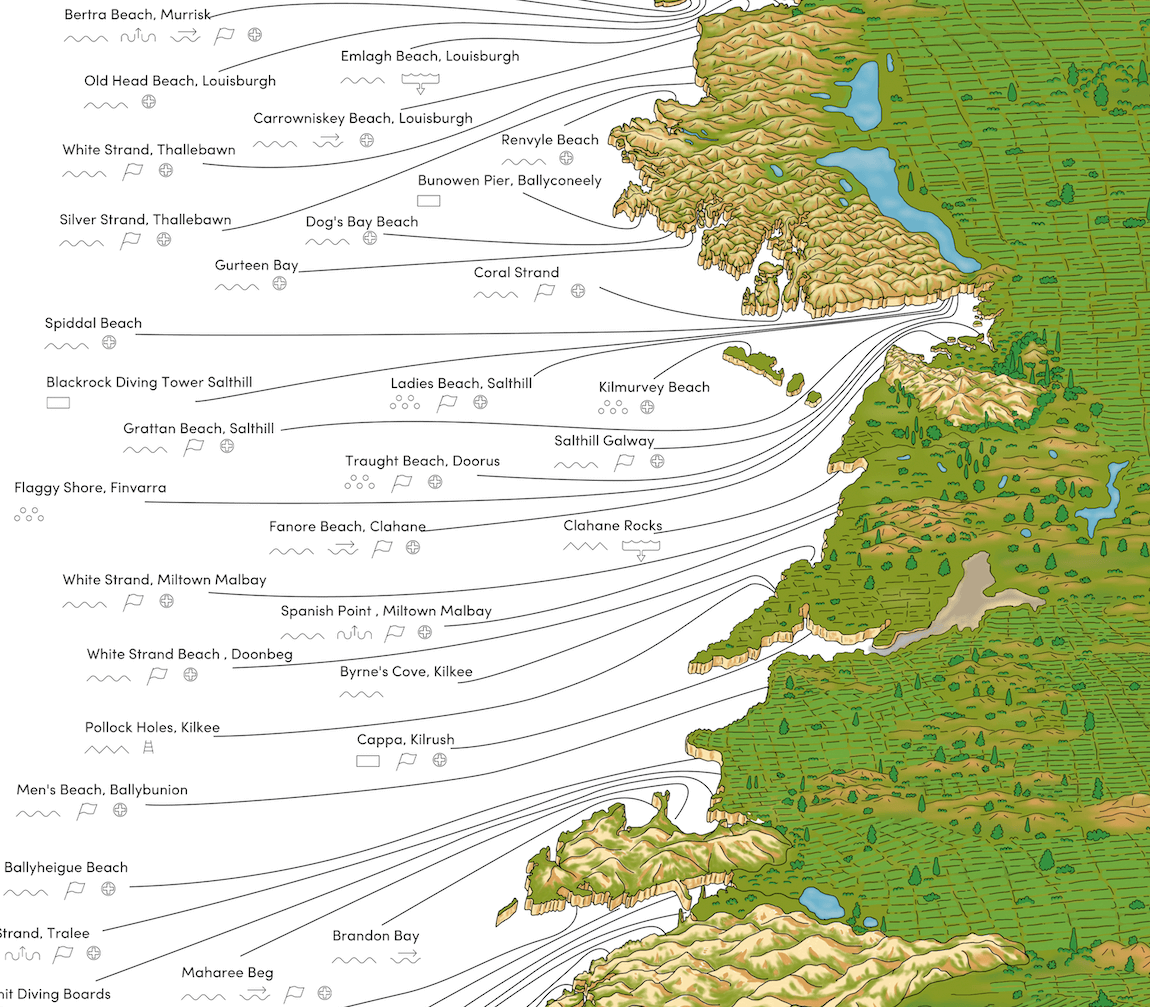 Important Note: Printing on towels is more complex and they take longer to ship than our other products. As such, they will take about 14-25 days to reach you after ordering. We are working on improving this but in the meantime please ensure you are OK with this before ordering.
Key Product Details:
The towel has two distinct sides. The map design is printed on 100% microfibre with a plush, smooth finish and soft absorbency. The reverse consists of traditional white towelling made from 100% cotton. 
The map design itself is still crisp and sharp. Printing on the microfibre side of the towel helps to achieve this.
This is a premium quality towel with 400gsm towelling material.
Plush material with a smooth finish 
Super soft and absorbent 
100% traditional cotton towelling on reverse 
Ireland has 3200 km of beautiful, rugged coastline. This immense coastline offers some incredible sea swimming spots.

How do you find these amazing hidden swim spots when there's thousands of kilometres of coastline?
Well, we've made it a little bit easier by putting over 160 of Ireland's best sea swim spots into crisp detail.

Every spot has key information like Dangers (Riptides, Currents, Deep Water), Access Difficulty, Spot Type (Sandy Beach, Rocks, Pier, etc.), Lifeguard Presence and Blue Flag status.

The Sea Swim Map can act as an ever-present inspiration to swim more, explore amazing new places and to remember beautiful places you have swam in the past.

Want to add your own swim spots? Or, mark off spots with a tick once you've swam there ? Just grab a ballpoint pen and you can easily add them to the map yourself.

Sea Swimming can boost your immune system, reduce stress, improve circulation and give you a natural 'high' by releasing endorphins. Also available as a black & white minimalist version here.


Our Goal
Yes, we sell amazing maps. But what we're really selling is inspiration. Inspiration to embrace your passions, to showcase them and to explore them fully.
That's our goal - to help you discover new places and give you a gentle push to get out there and explore them.
"My mission in life is not merely to survive, but to thrive; and to do so with some passion, some compassion, some humour, and some style."

- Maya Angelou
Shipping Information:
We offer Free Tracked Shipping on all orders. This covers shipments to Ireland, the UK, the EU and the US.
Orders are typically delivered within 3 - 7 business days.
Quality Guarantee
In the unlikely event that your map is damaged or defective, just tell us within 30 days. Send us some photos of what's wrong and we'll get you a complementary replacement or refund straight away.