The Irish Surf Map - Large Beach Towel
Regular price
Sale price
$65.00 USD
Unit price
per
Sale
Sold out
Only 9 left in stock!
Get inspired to surf more of Ireland's incredible coastline. 80 great surf spots - 1 amazing beach towel.
Note: The image here may be blurry due to size constraints. The actual towel print is crisp and sharp.
Delivery in 14-15 days. Further info below.
30 Day Money Back Guarantee

If you're not happy with the quality of the product you've received, just tell us within 30 days. Send us some photos of what's wrong and fill us in on the situation - then we'll issue a full refund.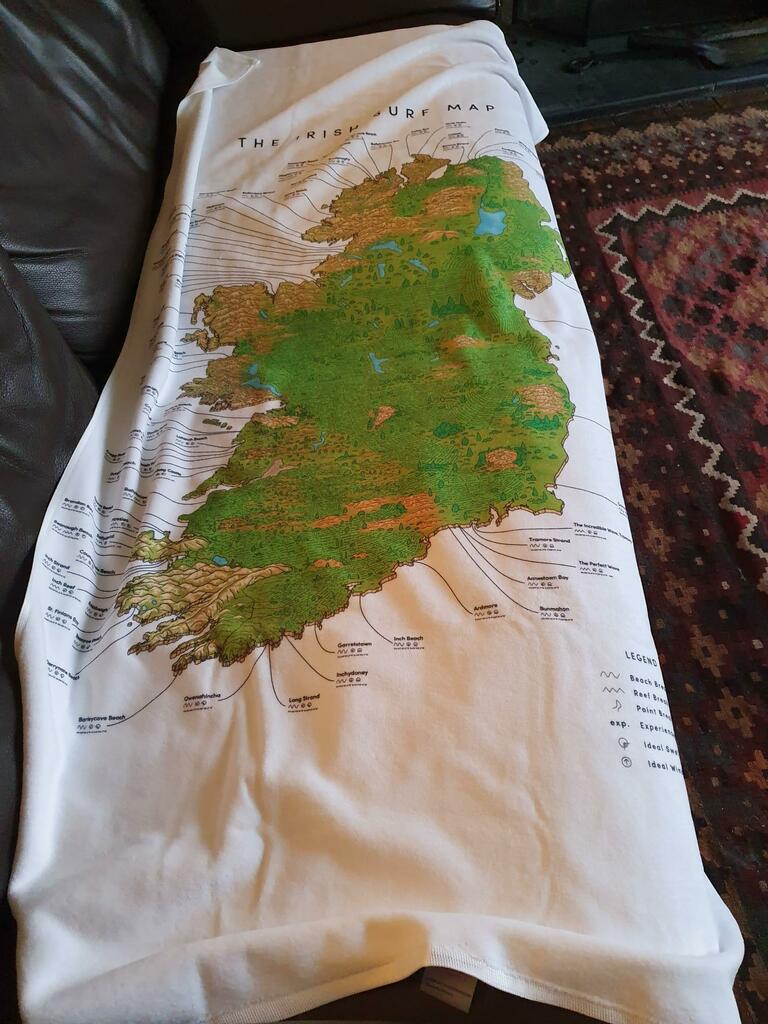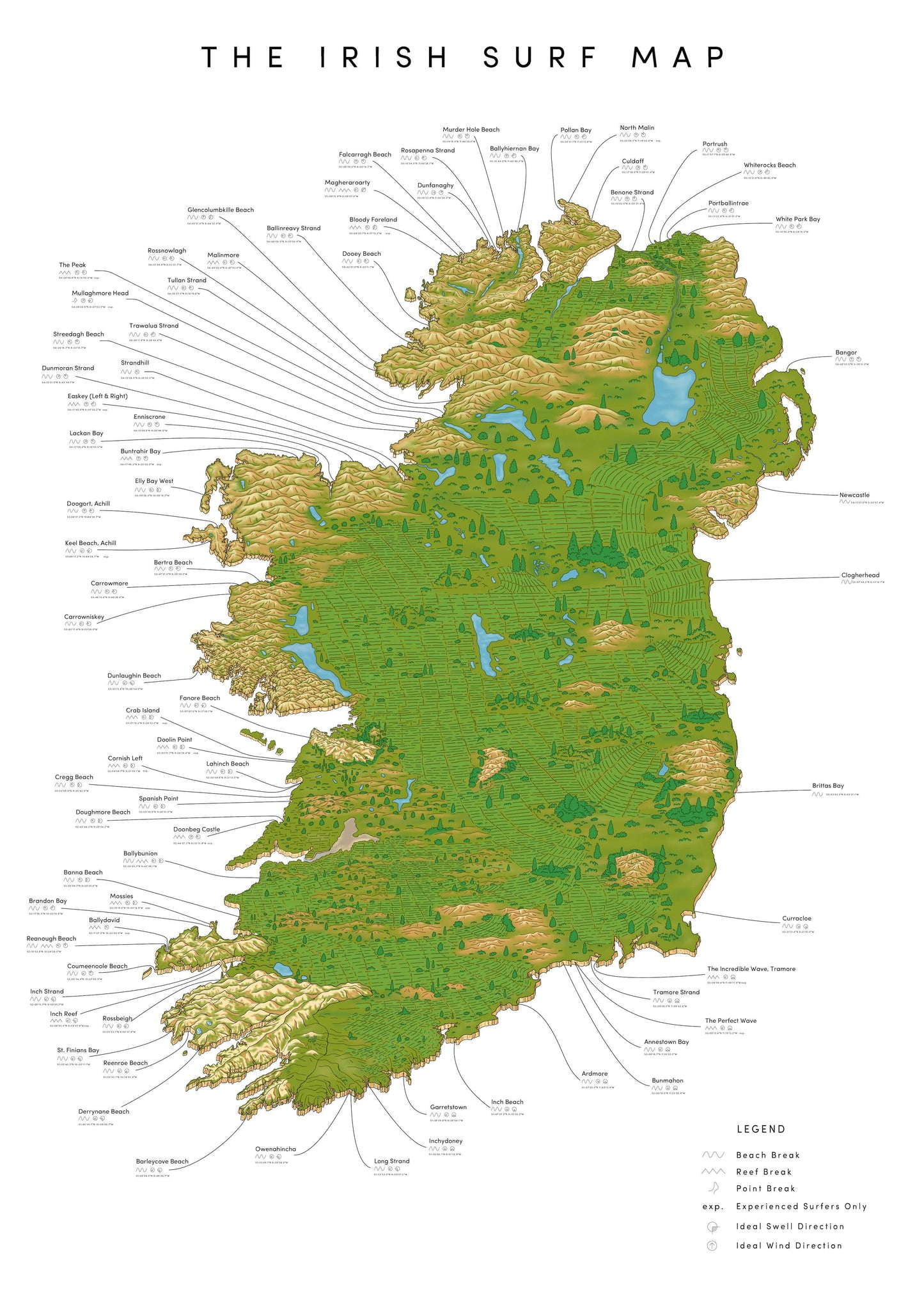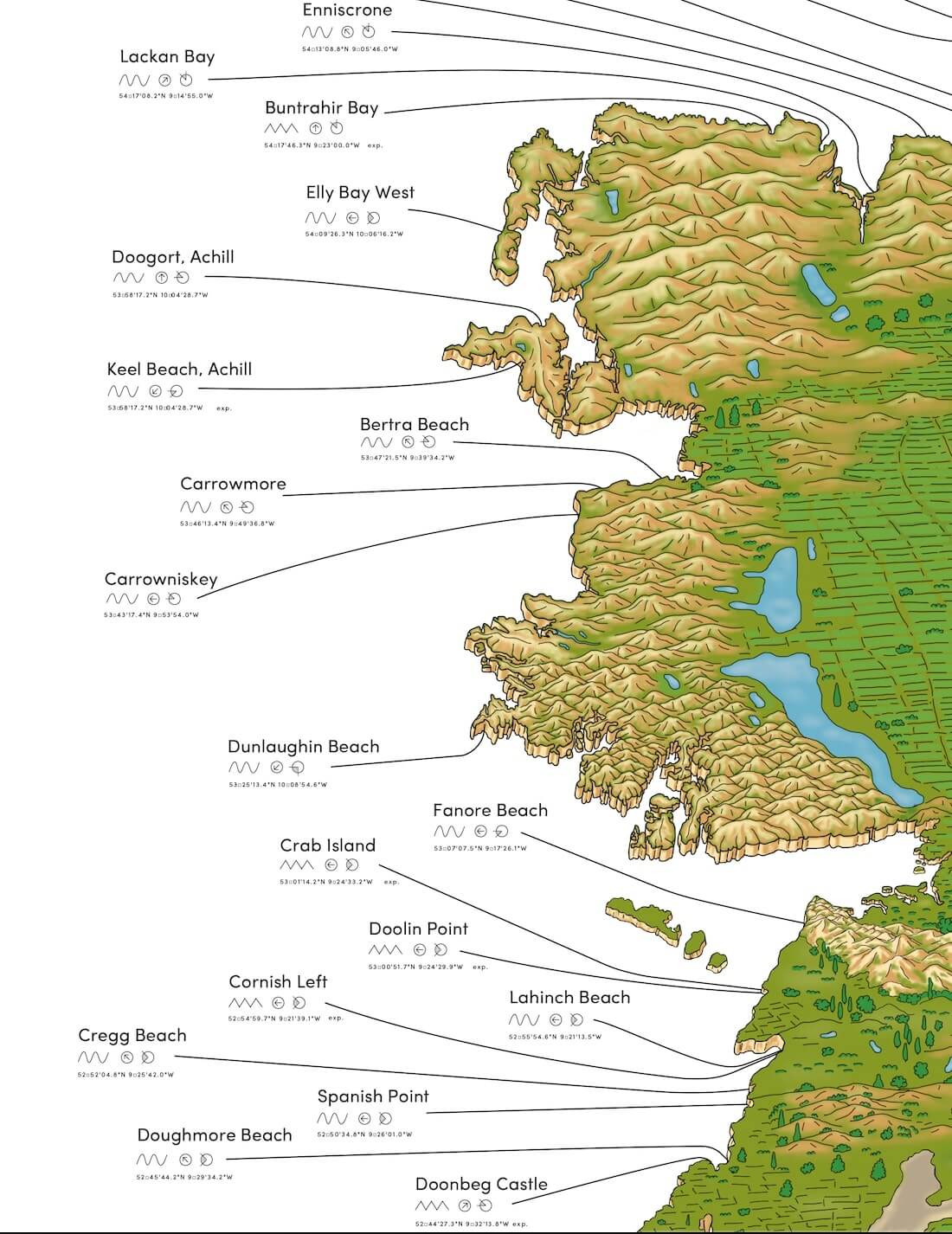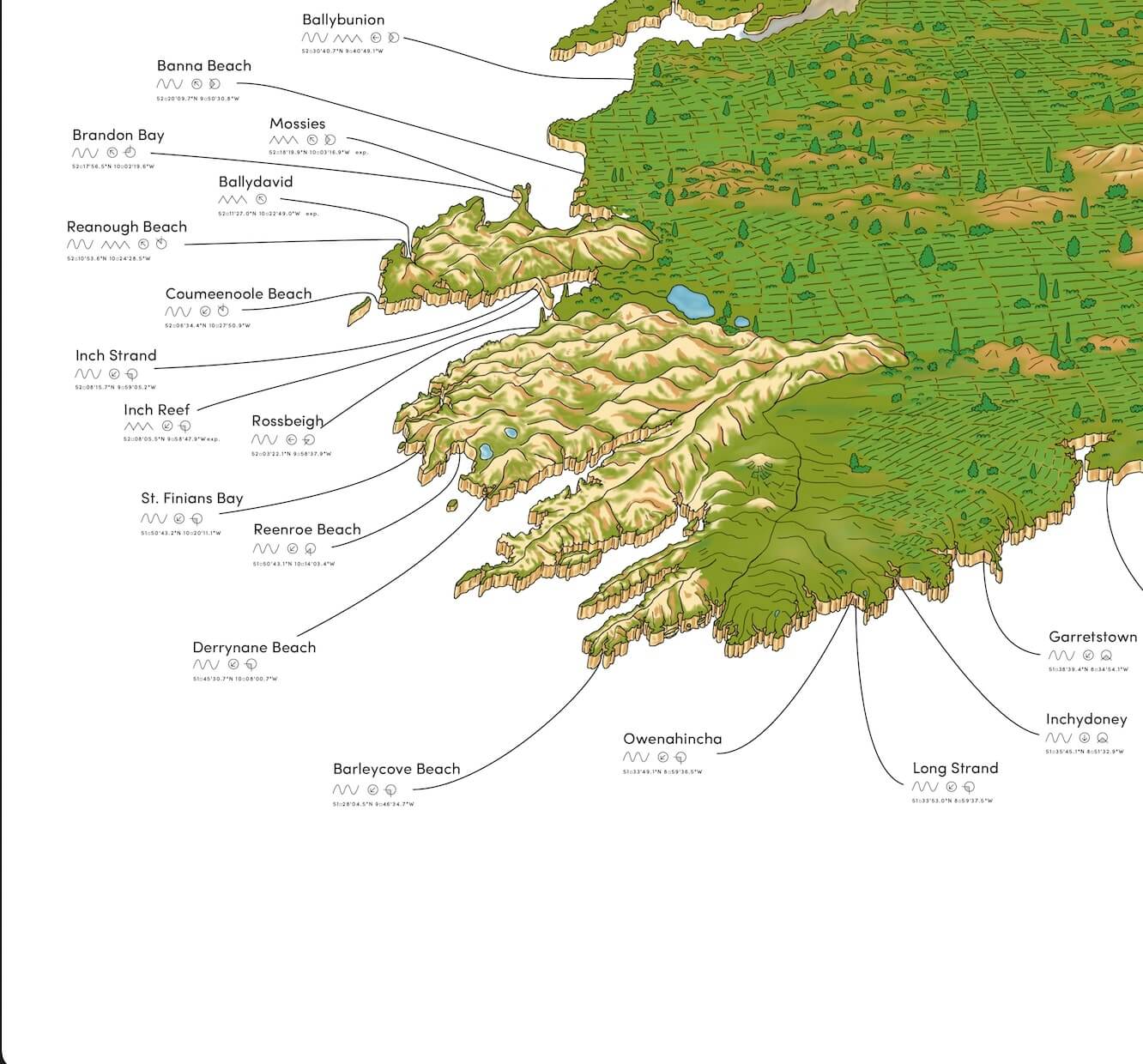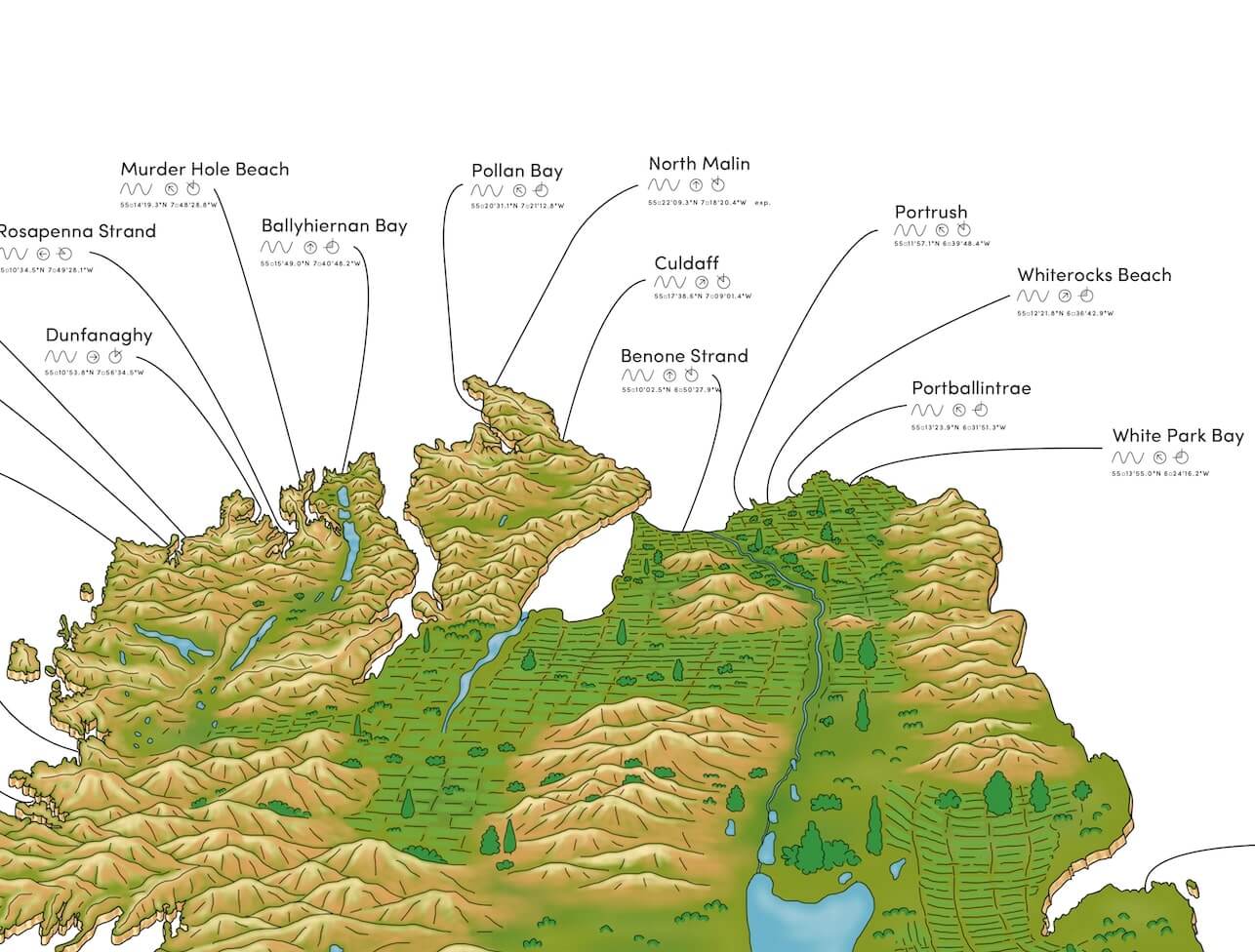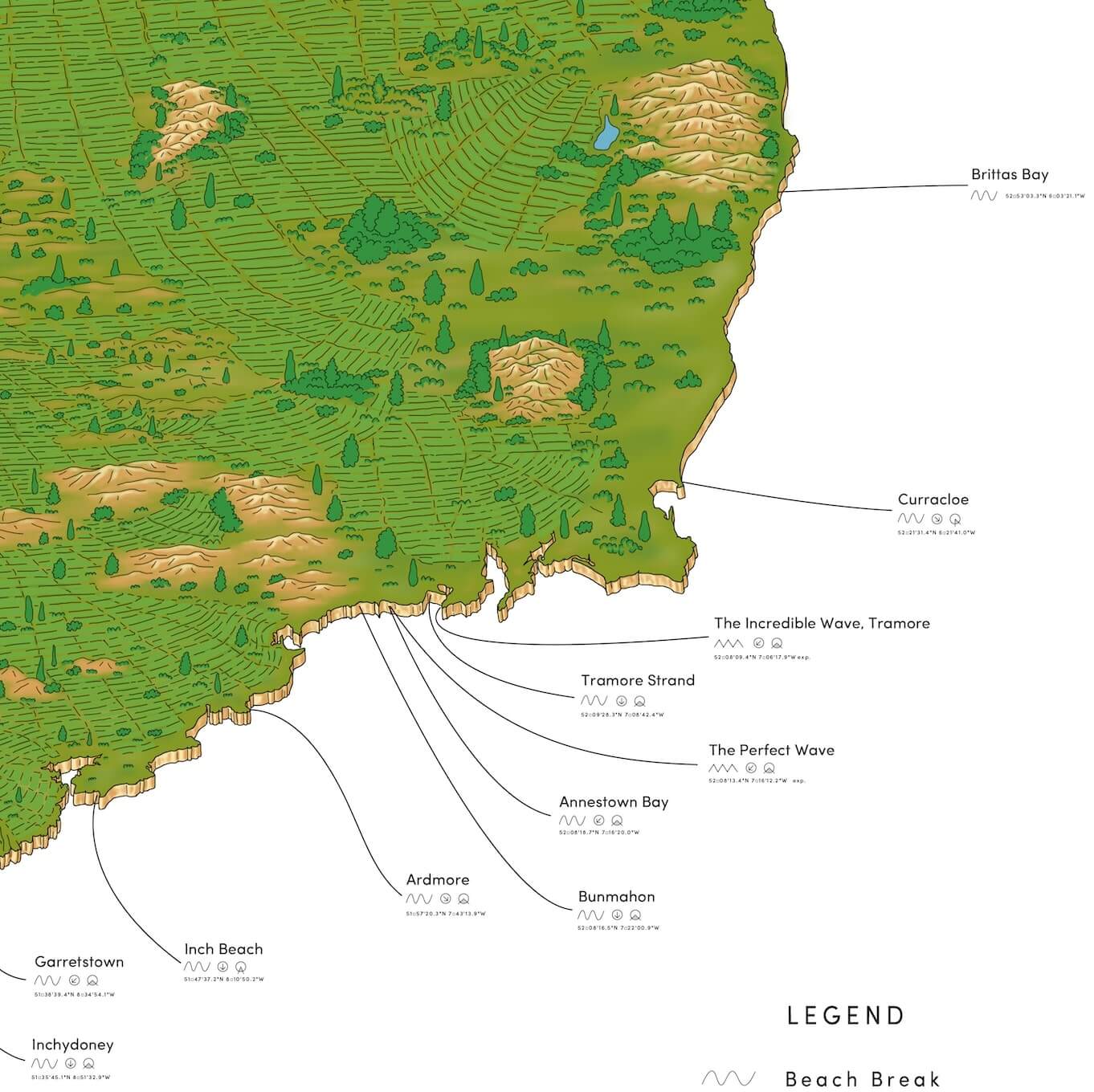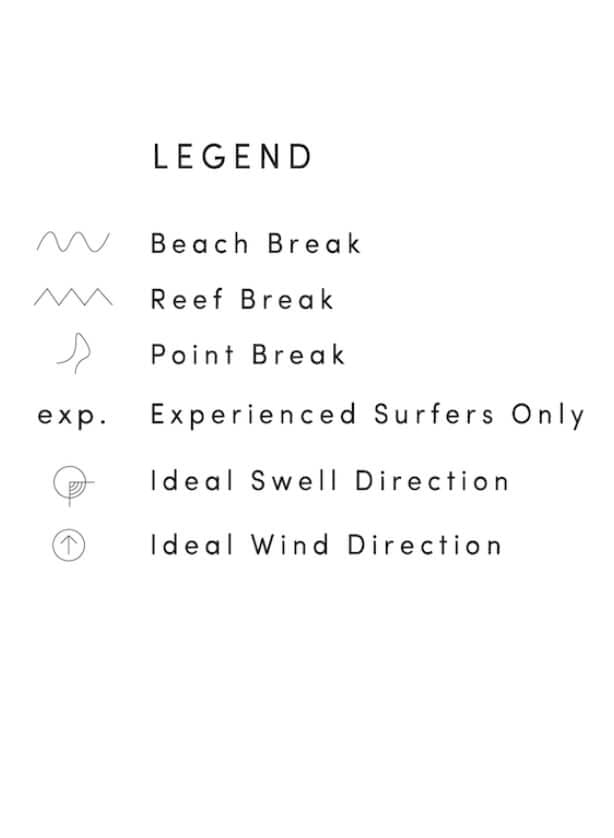 Important Note: Printing on towels is more complex and they take longer to ship than our other products. As such, they will take about 14-15 days to reach you after ordering. We are working on improving this but in the meantime please ensure you are OK with this before ordering.
From sweeping surf beaches to hidden reef breaks and the occasional Atlantic monster; Ireland has a huge variety of world-class surf spots. With Ireland's rugged, rolling terrain as the backdrop, I truly believe it offers some of the best surfing in the world.
And I've captured 80 of the best spots, from the famous waves to the tucked away gems, in our Irish Surf Map.
Every spot is accompanied with key information like exact GPS coordinates, ideal wind & swell directions and the break type.
So the inspiration for your next unforgettable surf trip is only a glance away.
Key Product Details:
The towel has two distinct sides. The Surf map is printed on 100% microfibre with a plush, smooth finish and soft absorbency. The reverse consists of traditional white towelling made from 100% cotton. 
This is a premium quality towel with 400gsm towelling material.
Plush material with a smooth finish 
Super soft and absorbent 
100% traditional cotton towelling on reverse 
Shipping Information:
We offer Free Tracked Shipping on all orders. This covers shipments to Ireland, the UK, the EU and the US.
Orders are typically delivered within 3 - 7 business days.
Irish sea swim beach towel
Bought this as a gift for a year round swimmer, I would never have known about the maps except for a Facebook post. They are a fabulous idea, quality printing, quality toweling and I think my Daughter will be delighted with it.
Surpassed expectations
Very happy with my order. I was slightly worried about the expense, but both the printing quality and towel itself are extremely high quality.
Surf towel
Beautiful design on a large soft towel. Great gift
Towel map
Looks fantastic and is a nice big size for the beach, dries quickly and print is clean
Surf map towel
Super gift for the wave obsessed people in your life
Hi Monica, thank you very much!
Ideal
Image quality is great and the towel is a nice soft material. Doesn't collect any sand from the beach which is handy. Would recommend
Thank you Finn, really appreciate the review!
Really happy!
Delighted with this.. The design is beautiful and the towel itself is great quality. Surprised they can print so cleanly on a towel !
Hi Katie, thanks for your kind words !
Unique gift
Great gift for hard to buy for people, really happy I found it
Quality Guarantee
In the unlikely event that your map is damaged or defective, just tell us within 30 days. Send us some photos of what's wrong and we'll get you a complementary replacement or refund straight away.