The US East Coast Surf Map Beach Towel
Regular price
Sale price
$57.00 USD
Unit price
per
Sale
Sold out
We've combined our luxuriously soft and absorbent beach towel with the incredible East Coast Surf Map. You're going to have a new favourite towel for every surf session and beach day.
212 incredible surf spots. Swell/Wind info, crowd factor & GPS coordinates for every spot.  1 amazing hand-drawn map. This is The US East Coast Surf Map.
Quality Guarantee

In the unlikely event that your map is damaged or defective, just tell us within 30 days. Send us some photos of what's wrong and we'll get you a complementary replacement or refund straight away.
Image Resolution

Any blurriness observed in the product images is due to the image size restraints on the site or connection issues such as slow 3G/wifi. The actual print is extremely high resolution and crisp.
Investment Buy

Our prints and maps are printed on very high quality, durable, archival paper. This means that they won't yellow or decay with age. Your map will look just as good in ten years time!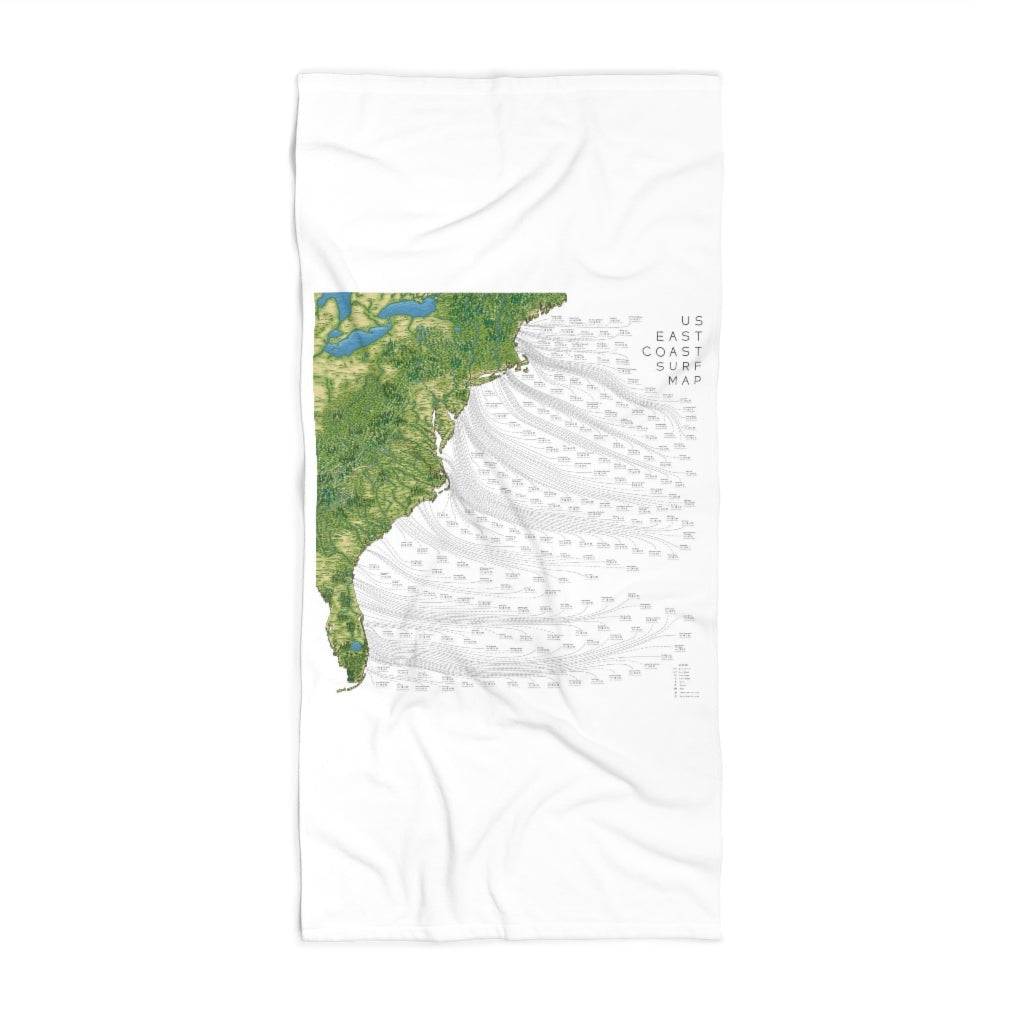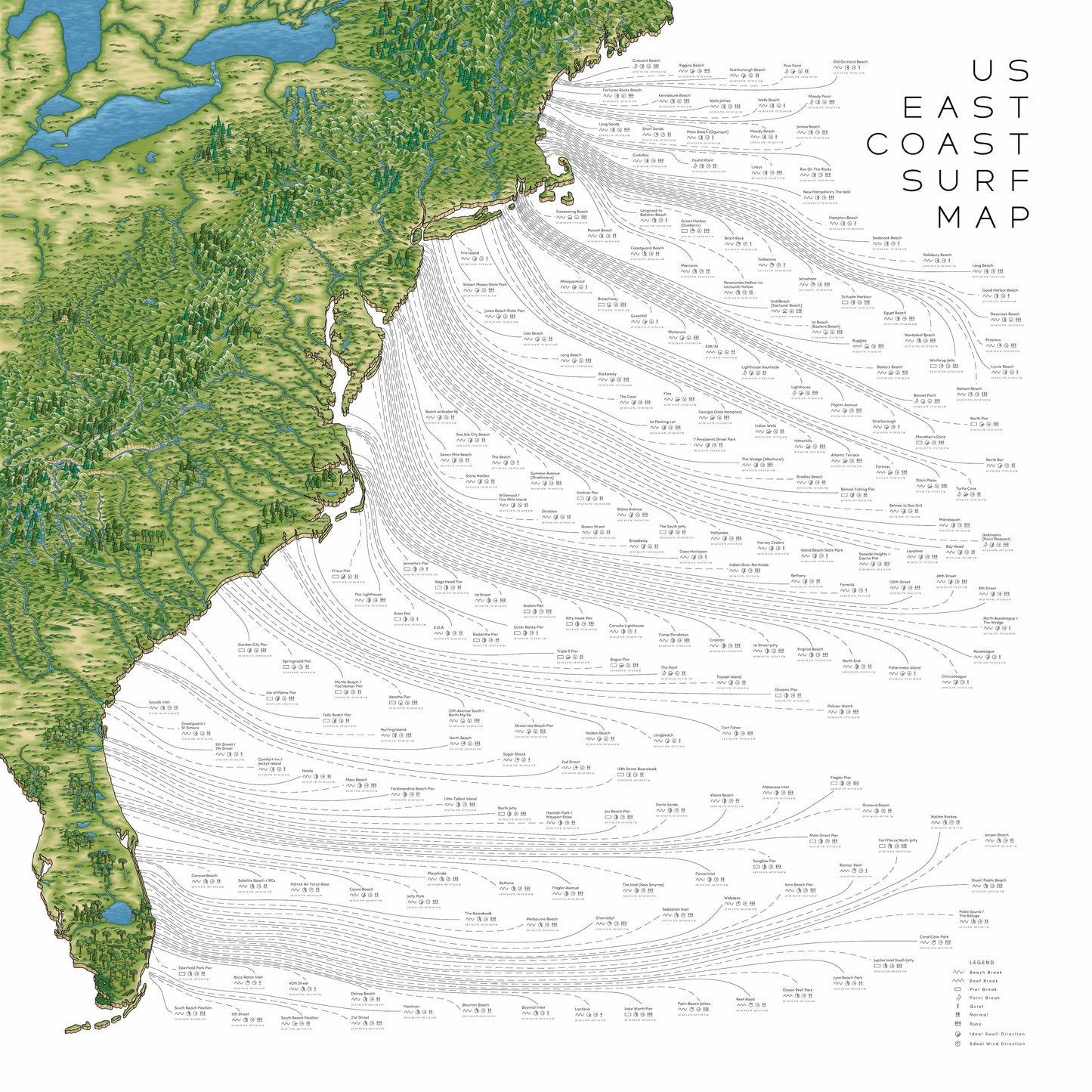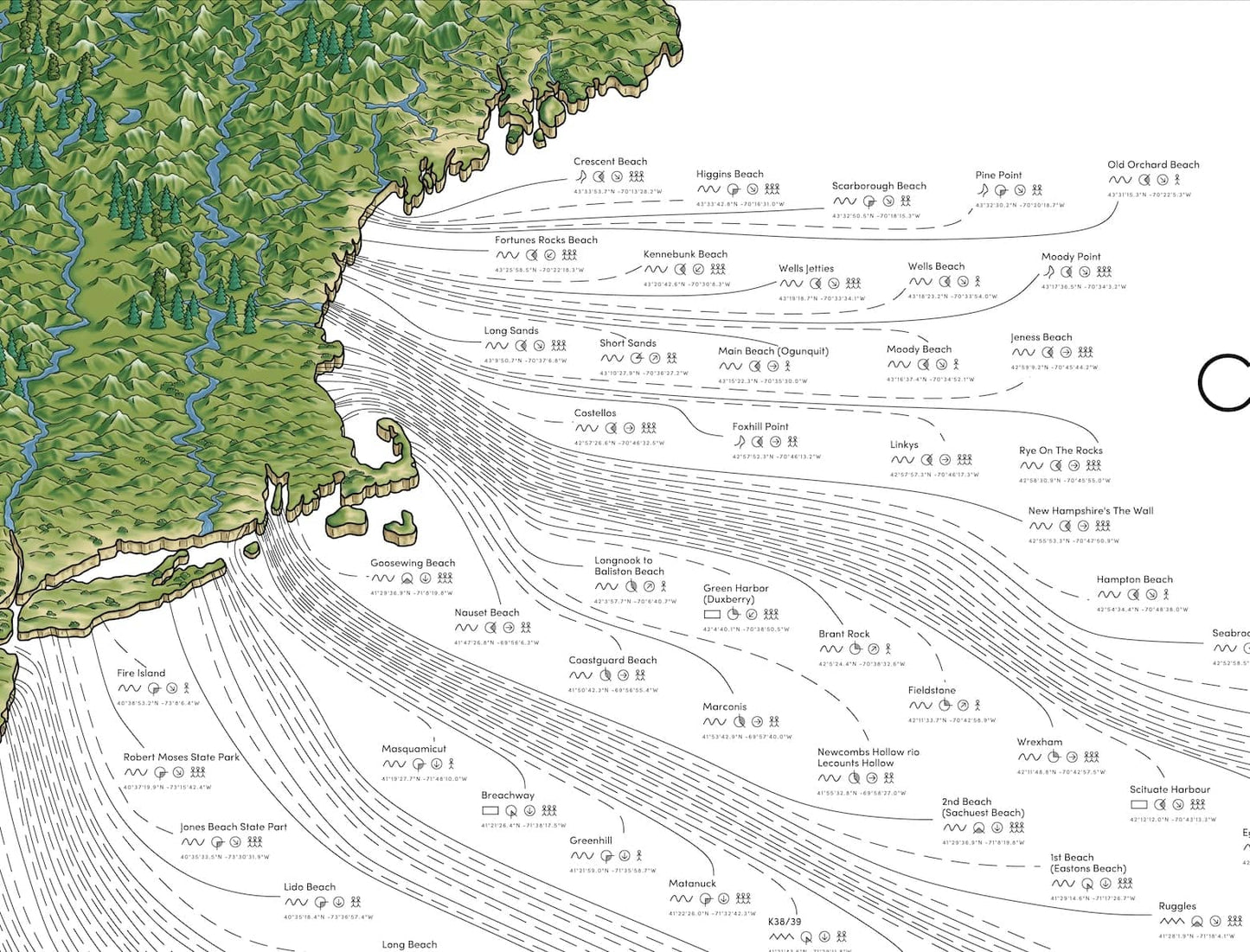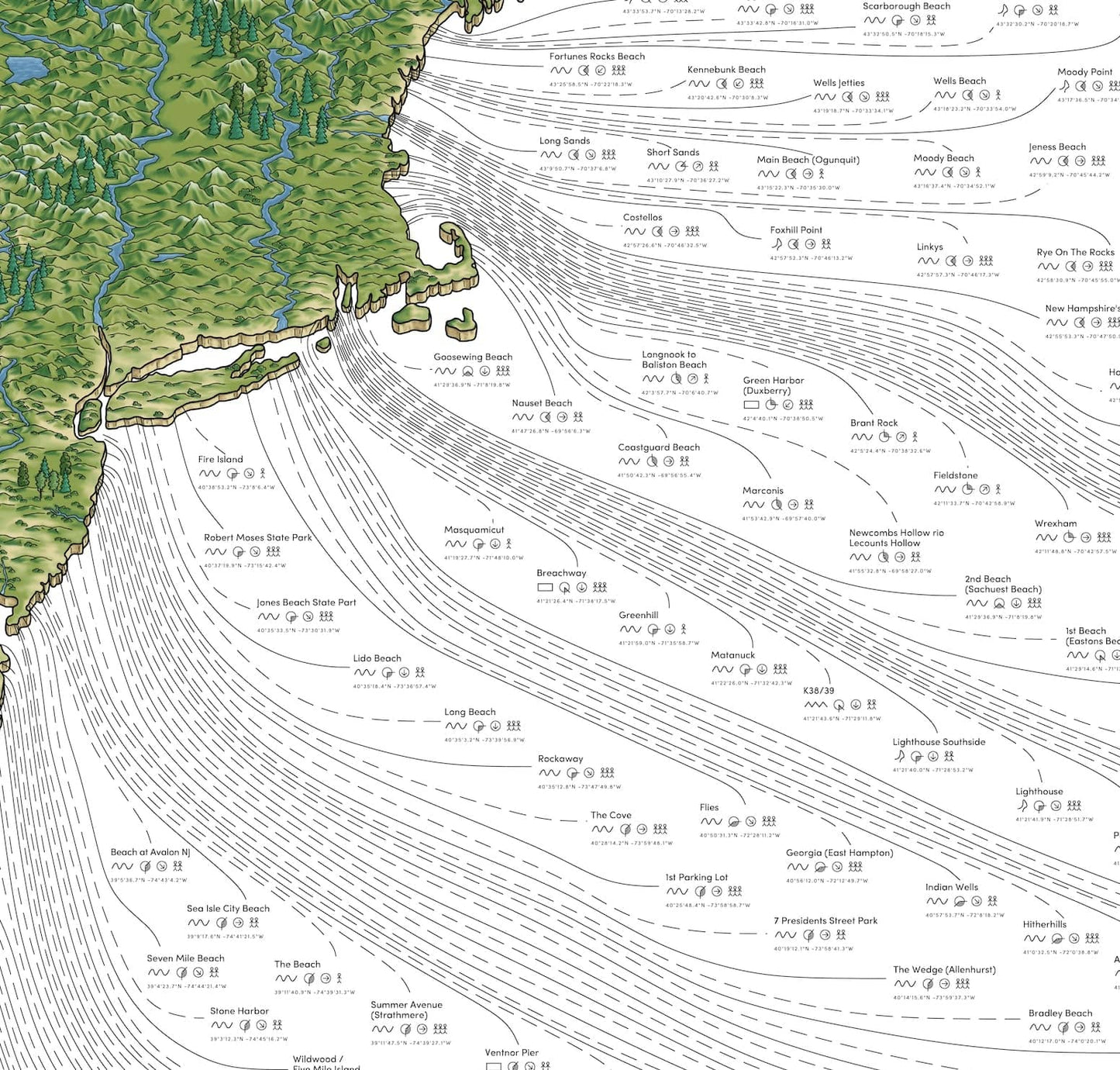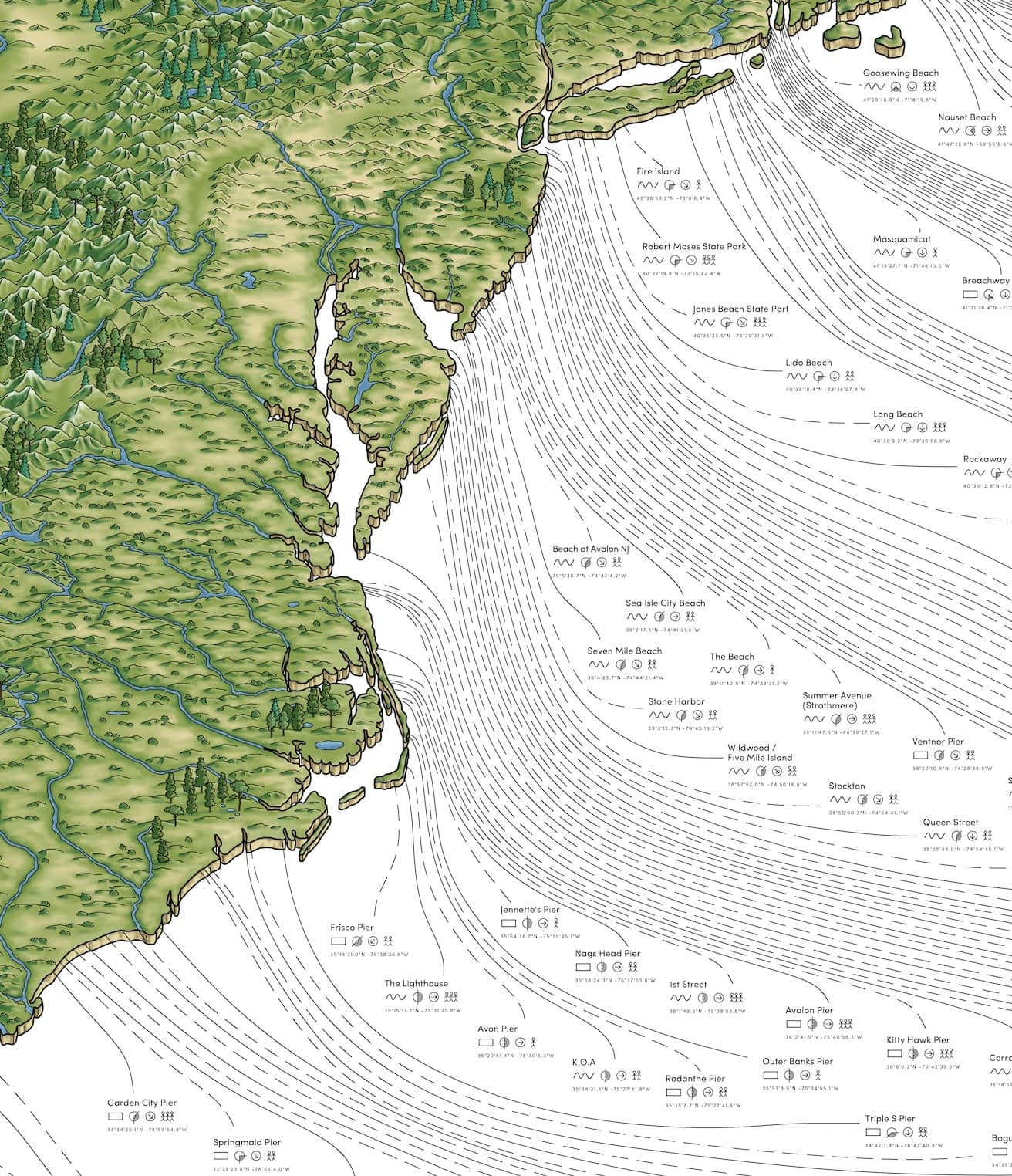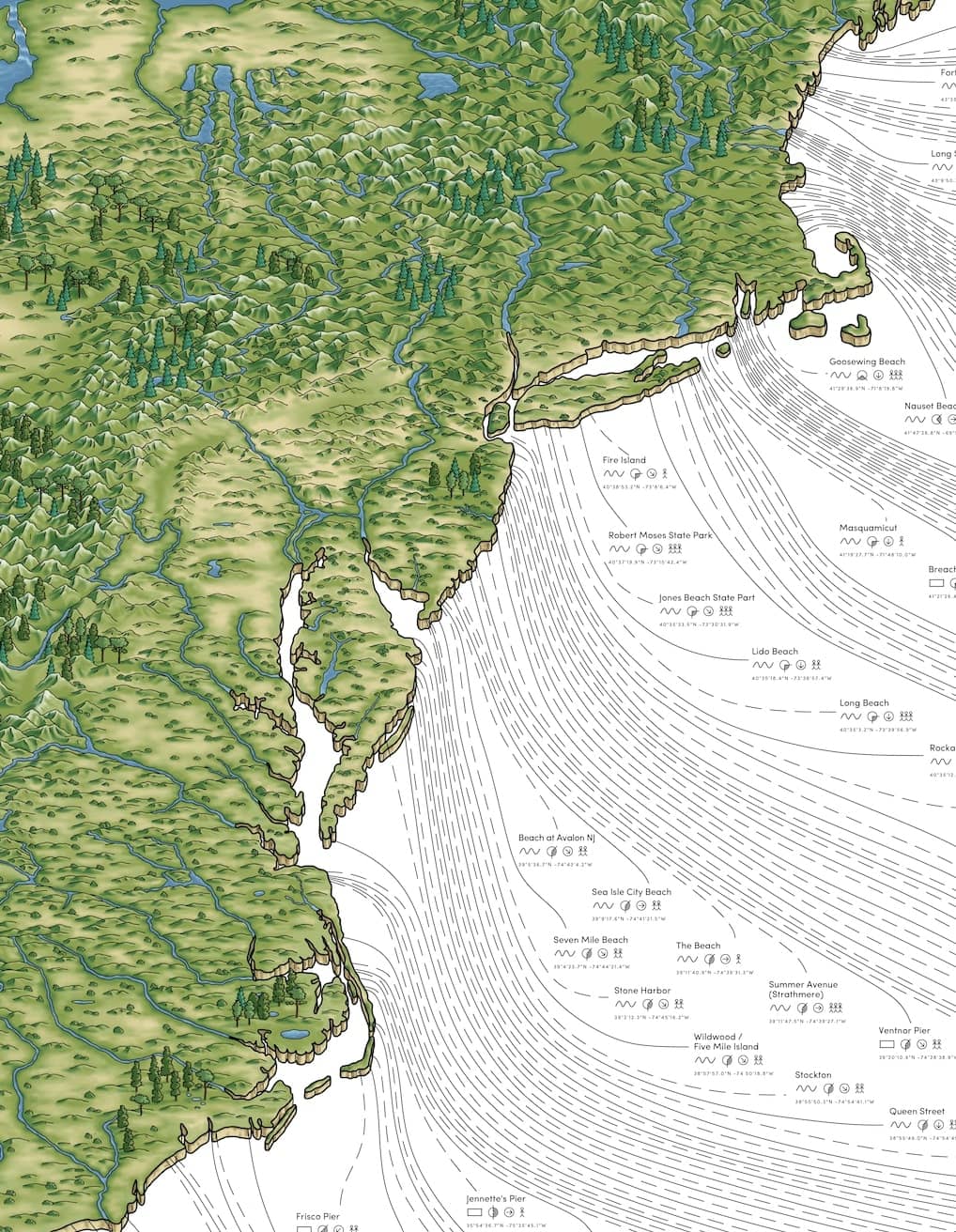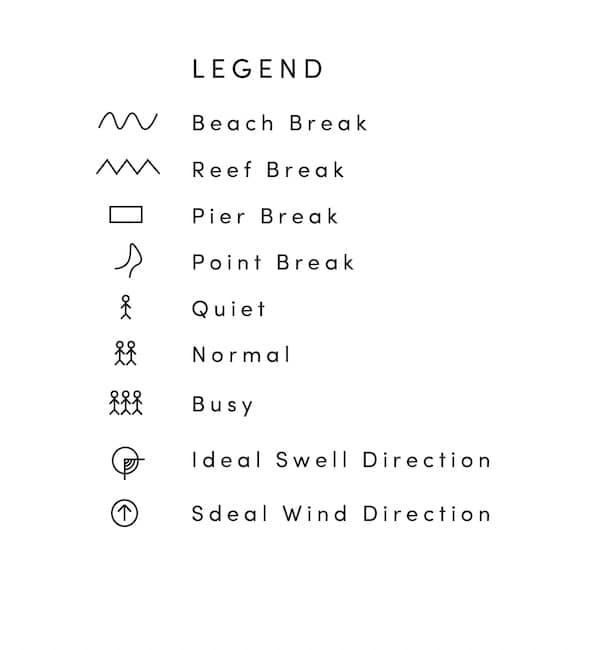 All about the Towel
We want this to be the best towel you own. The one you reach for every time you're going surfing, swimming and exploring. So here's the key details:
•  One side of the towel is looped cotton. The long, fine fibres of combed cotton create a soft and durable towel.
•  The other side is polyester. This extremely strong and durable synthetic fabric retains its shape and dries quickly
•  We print the map on the polyester side to get the best possible print quality.
•  Edges are folded and sewn, making the towel durable and long-lasting
•  It's available in two sizes, Large (30x60") and XL (36x72"). The large size will likely match your current towels. The XL size is likely to be one of the largest towels you've owned.
• The photo above can be slightly blurry, this is due to the photo itself and size constraints on the website. The actual towel is printed crisp and sharp.
The US East Coast Surf Map
If you want the perfect inspiration to surf & explore more of East Coast's breathtaking coastline, then just read on below.
It took a lot of time to make this map.
From hand-drawing the entire terrain of the east coast, to researching and locating 212 of the best surf spots.
So why did I do it? 
Well, I think that your passion is important. It's easy to forget about your passions in the bustle of everyday life.
So I made the map to create a source of inspiration for you. 
Inspiration to embrace your passion, to showcase it, and to explore it fully. 
The map can be there everyday - a gentle reminder to explore and surf more of the beautiful and expansive East Coast coastline.
Run your finger along the map. Pick a new spot. Pack the boards and go. 
Every spot has key info like ideal swell/wind direction, break type, crowd factor, shark presence, experience level and GPS coordinates.
The result is The US East Coast Surf Map.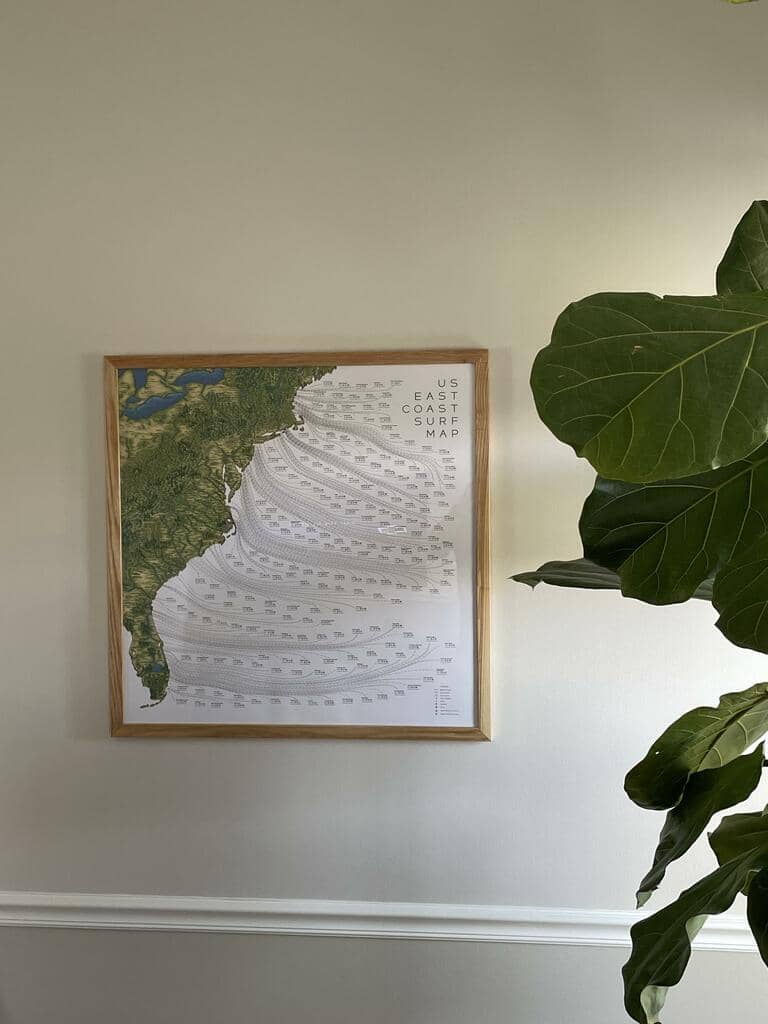 What do past customers think?
"Fantastic print and paper quality. The East coast map made a really unique gift for my surf mad cousin in NY. He loved it!"

- Jacob Garzons
"Initially I had a really small issue with the map (slight damage during shipping), I got in touch and they handled it super quick and got me a perfect new map. I'm delighted with the map now and highly recommend it! Will be back again"
- Jacinta Dowling
" The East Coast surf map is now the perfect piece in my home office.. when I get tired of work I can dream up my next surf trip without leaving my seat! Quality of the map is great and delivery was quick.."
- Dylan Shackleton 
We're not perfect, we do occasionally make mistakes. But our promise is that we'll make it right. Here's what Jack had to say about our customer service:
"The folks at Malin and Mizen took the time to hear my concerns regarding a recent order. I offered to return the product for a refund. However, after hearing my concern they refunded my order with no questions asked. They deliver great products, the one I received was just a lemon through no fault of their own. This is definitely a company you can rely on to deliver on their promise!" 
- Jack Shadwick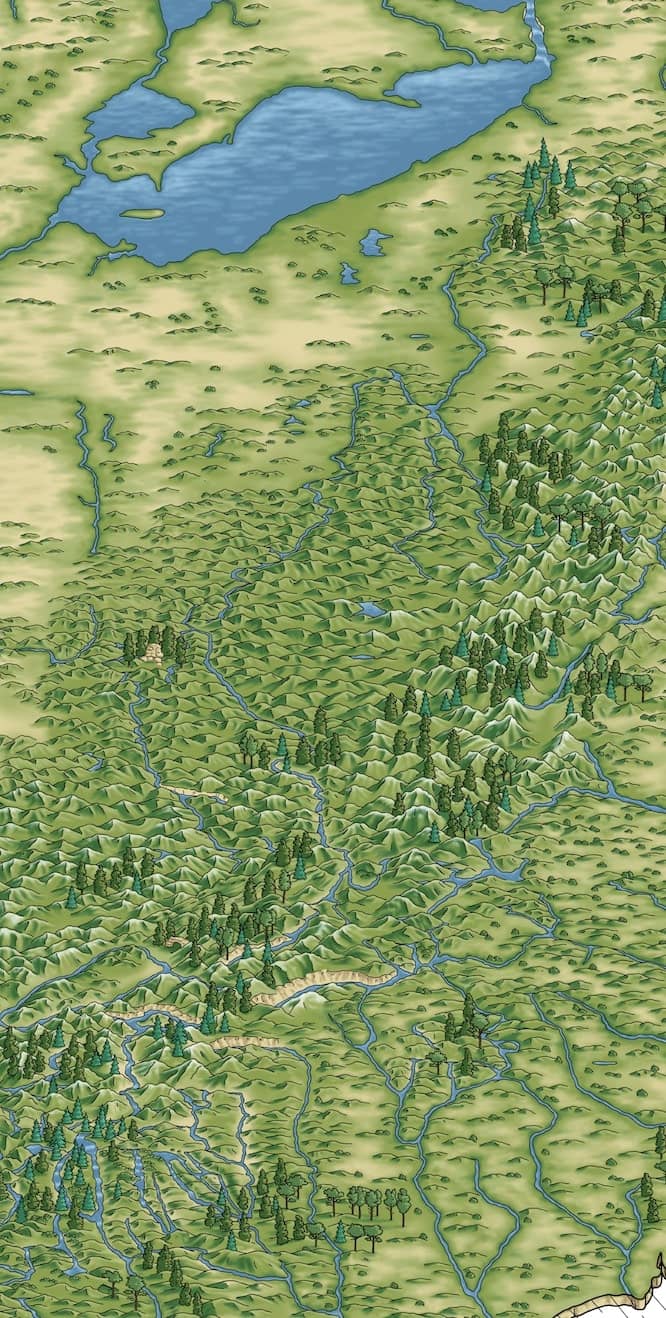 Sustainability
Minimising our environmental impact is important to us. Here's what we're doing:
All of our Wall Prints use FSC certified paper from sustainably managed forests.
Our Hangers and Wood Prints use FSC certified wood, also from sustainably managed forests.
We pack orders into smaller, well-fitting containers (without compromising protection) to reduce shipping load.
Between 90%-100% of the order you receive (incl. both the packaging and the products) will be either recyclable or biodegradable. We ship using recyclable cardboard packaging.
If you have any ideas on how we can improve further, we would be happy to hear them!
Shipping Information:
We offer Free Tracked Shipping on all orders. This covers shipments to the US (including Hawaii, of course), Ireland, the UK, and the EU.
Orders are typically delivered within 3 - 7 business days.
US Orders are printed and shipped in the US.
Discounts: 
Add any 2 Maps or Prints & get 20% off the second one. (Applies automatically)
Important Notes:
1. Safety: You are entirely responsible for your own safety when surfing. Our inclusion of a spot does not mean that it is guaranteed to be safe or suitable. Assess conditions on the day, ask locals and practice safe surfing. We accept no liability whatsoever.
2. Framed Maps arrive with the map in protective packaging separate to the frame. You simply need to place the map inside the frame yourself. This is a simple 2-3 minute task and requires no tools or expertise.
3. The map is an artistic work designed to inspire. It is not a navigational map and while every effort has been made to make it accurate, we do not guarantee the correctness of labelled spots or terrain features. All details of the map can be seen in the photos above and it is sold as is.
Map and towel, both great
I ordered the Ireland surf map, and a towel of surf spots on the eastern US. My husband is thrilled! Both are high quality and educational, to boot!
Quality Guarantee
In the unlikely event that your map is damaged or defective, just tell us within 30 days. Send us some photos of what's wrong and we'll get you a complementary replacement or refund straight away.